Feature
Monday Morning Debrief: How Mercedes limited the damage in Mexico despite having no answer to Verstappen's pace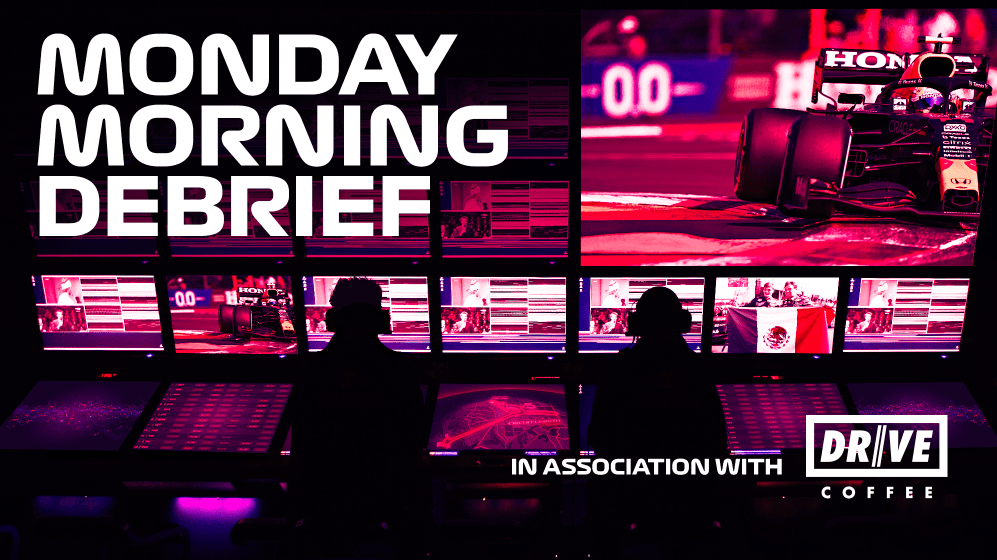 After a perfect Saturday in Mexico, things went badly wrong for Mercedes seconds into the race. Max Verstappen's Red Bull slipstreamed alongside, then out-braked Lewis Hamilton to take the lead, while the other Mercedes of pole-sitter Valtteri Bottas was hit into a spin by Daniel Ricciardo's McLaren.
Verstappen never looked back, the Red Bull-Honda convincingly faster on the day to the tune of around 0.5s per lap. With Bottas near the back after a Lap 1 pit stop, he could be of no strategic use to Hamilton's race. So it was two Red Bulls versus Hamilton, with Sergio Perez in third applying undercut pressure to Hamilton as the first stops approached, thereby just increasing Verstappen's advantage.
But in this fight for the world championship, every single point could be crucial. Seconds into the race, rather than getting distracted by what ill-fortune had befallen them, Mercedes needed to find a way of maximising Hamilton's points haul and, if possible, stealing the fastest lap point from Verstappen.
READ MORE: 'It can turn around very quickly' – Verstappen insists he's not thinking of the title despite dominant win in Mexico
Without anything like the pace necessary to take the race to Verstappen, the task for Hamilton was to ensure he kept himself ahead of the other Red Bull of Perez. Which, given that it was both faster and easier on the tyres than the Mercedes, was no easy task.
By Lap 23 Perez had got himself within undercut range of Hamilton as the first pit stop window opened. But he'd done this before they had cleared a pit stop-worth of gap over the Ferraris of Charles Leclerc and Carlos Sainz in fifth and sixth respectively. This helped Hamilton significantly as it delayed Perez trying to spring the undercut for a few laps, allowing Hamilton a shorter second stint. Just before Perez could pull out the required 22s over Leclerc, Mercedes brought Hamilton in.
It was in defence of Perez's undercut pressure – 'Checo' staying out in response to Hamilton coming in – but actually it couldn't feasibly have been made much later as Hamilton's rear tyres were finished. On his new hard tyres Hamilton was able to take big chunks out of Verstappen's advantage, forcing him in four laps later and leaving Perez leading the race until his own stop on Lap 40.
WATCH: Sergio Perez takes podium in Mexico to delight home fans
Rejoining on tyres 11 laps newer than Hamilton's, Perez was able to get himself right back onto the Merc's tail with 10 laps still to go. But the complication for Perez was getting past without overheating his tyres, brakes and power unit as the thin air makes them overheat wildly after just a lap close behind another car.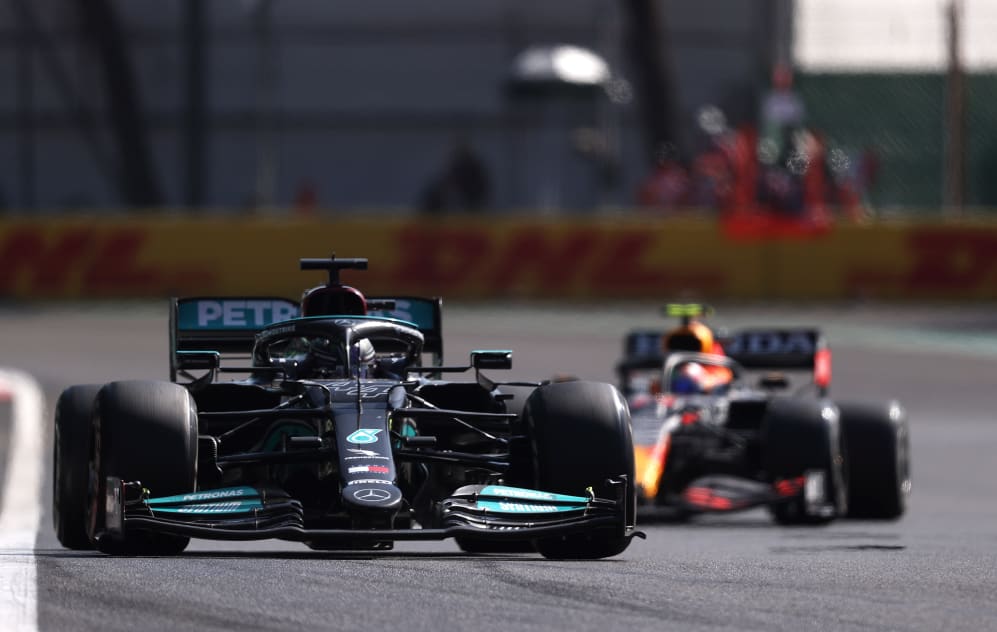 Hamilton marshalled his resources as best he could, often having to defend while simultaneously cooling his tyres and brakes. Placing Alonso between himself and Perez at a part of the track where there is only one line cost Perez over 1s, giving Hamilton some vital breathing space. The Red Bull was back upon him on the final lap but couldn't quite put in a decisive move. It was a tenacious performance against a faster car, maximising what was feasible on the day.
READ MORE: Hamilton says he 'gave it absolutely everything', but unable to explain loss of pace in Mexico defeat
Bottas' role after he'd not been able to make much progress through the pack, stuck behind Ricciardo for much of the way, was to deprive Verstappen of the race's fastest lap and the point that goes with it. Bottas, being outside the top 10, would not be eligible for the point, but it would still deny Verstappen.
He was brought in for his one remaining set of fresh soft tyres on Lap 66. He rejoined a lap down, just ahead of Verstappen and was obliged to let the Red Bull past. Verstappen clearly understood the implication of what Bottas was attempting to do and on the following lap backed off by 3s, baulking the Mercedes and preventing it doing a quick lap.
Bottas then slipstreamed past the Red Bull to unlap himself – with Verstappen then speeding up once more, closing up and triggering blue flags for Bottas, obliging him to lift and thereby ruining that lap too.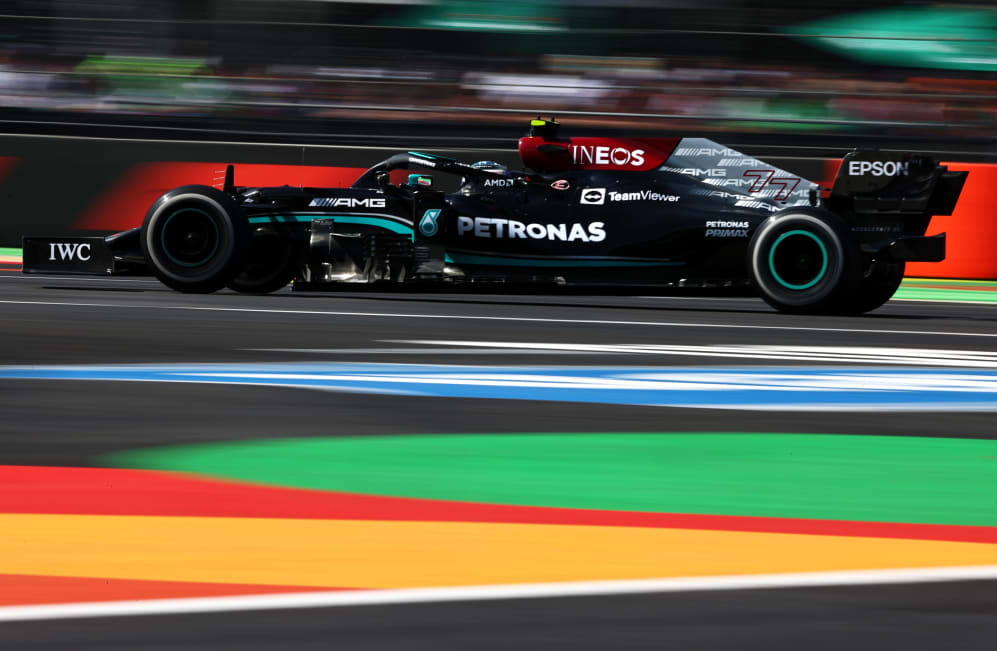 At this point Mercedes brought Bottas in for a fourth stop – but not for new tyres. This was just to find him a clear space on track. He was held for 5s before being released, just ahead of George Russell's Williams.
He allowed Russell past just before the stadium section, so as to closely follow him past the DRS detection point, thereby allowing him to get DRS for the beginning of his final lap. This worked perfectly and Bottas' fastest lap of 1m 17.774s beat Verstappen's by over 1.2s.
For the team, it was a great exercise in damage limitation around a track in which they had been thoroughly out-paced despite locking out the front row.
RACE HIGHLIGHTS: Catch up on all the action from the Mexico City Grand Prix