Giovinazzi rues bad luck after a tear-off in his brakes costs the Italian points on home soil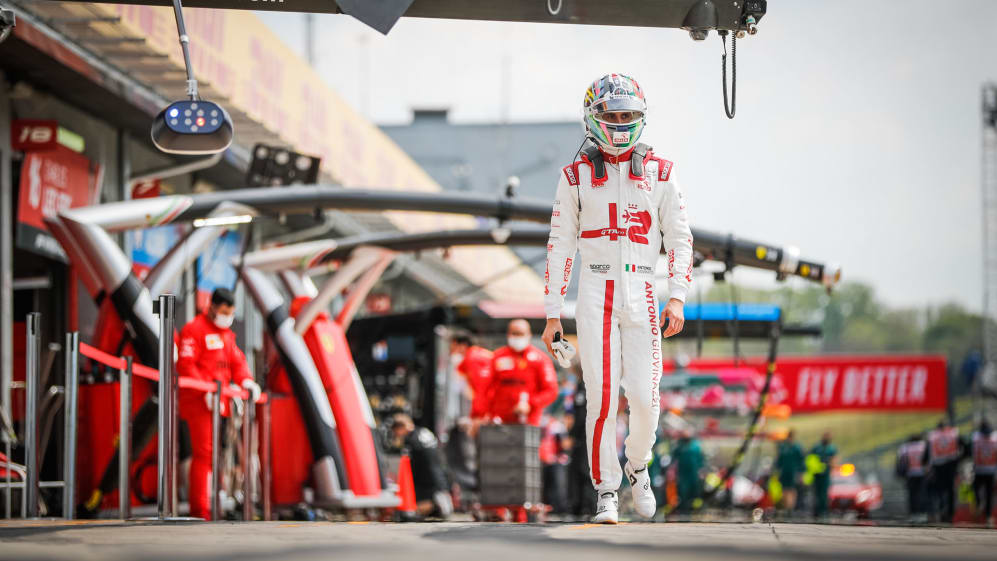 Kimi Raikkonen's post-race penalty cost Alfa Romeo two points, but Antonio Giovinazzi was also left to rue his luck as a rogue visor tear-off forced a precautionary pit stop that dropped him out of the top 10.
Both Alfa Romeo cars struggled in qualifying at Imola as they dropped out in Q1, but their combined experience appeared to be paying off in a chaotic race, with the two of them in the points following the red flag interruption. Yet Giovinazzi was called into the pits after just five laps of green flag running and saw his chance of points evaporate due to overheating rear brakes.
READ MORE: Verstappen takes victory from Hamilton and Norris in an action-packed Grand Prix at Imola
"It was really difficult in the beginning to see to be honest, it was really impossible," Giovinazzi said. "I think we did everything good. Also after the red flag I was in the points, faster than the guys in front, so I think it was possible to do really well. But then I needed to stop for a tear-off that increased my rear brake temperature. It was really unlucky. I hope it can turn around and we can have even more luck in the next one and try to show what we can do.
"I already said [on Saturday] that I think we have a good car. [In qualifying] we didn't put a lap together and we didn't show our potential. I think we could have been there in the top 10 and we need to do more in the next races."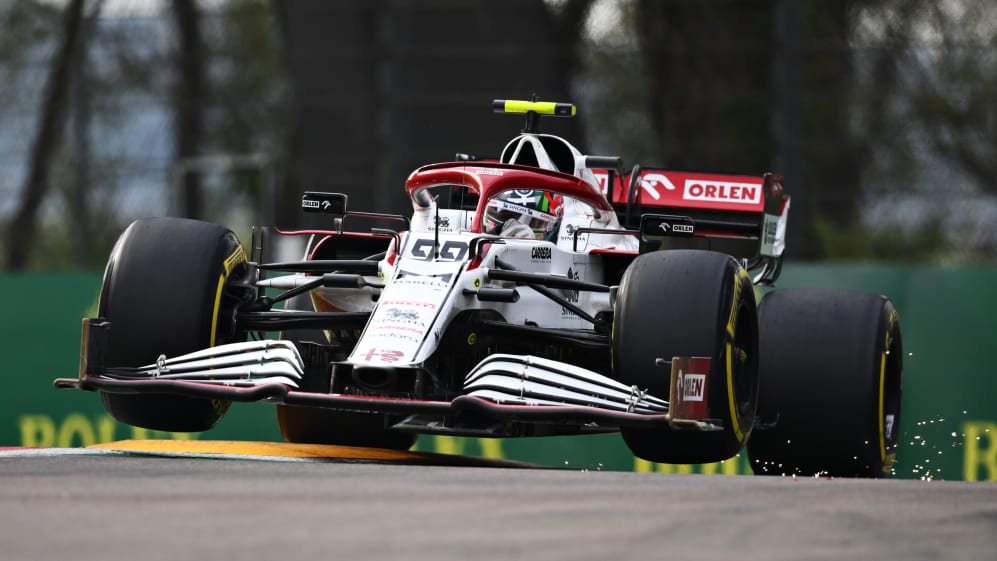 After seeing a potential double-points finish slip away – leading to the Alfa Romeo post-race press release to be titled 'Heartbreaking Sunday' – team principal Frederic Vasseur says everything but the final result was positive due to the competitiveness of the car.
READ MORE: Fernando Alonso scores first point of F1 comeback after post-race penalty drops Raikkonen out of top 10
"Once again we demonstrated we have a car that can fight for points on a Sunday, even though we are left to rue not bringing home what would have been a very positive result," Vasseur said. "The conditions weren't easy and we did a good job as a team to be in the fight.
"Kimi needed all his experience to keep his rivals behind at the end of the race, while it was obviously very disappointing that a technical problem got Antonio out of a very good position when we were looking at having two cars in the top 10.
"This issue, and the penalty that took away our two points, aside, the result gives us confidence for the next races, although it was another reminder of how small the margins are in the midfield and how we have to keep improving to keep ahead of the nearest rivals."