Giovinazzi says he achieved 'something great' by making Q3 in front of tifosi
Having clinched 10th on the grid for Saturday's F1 Sprint, Antonio Giovinazzi notched up his second Q3 appearance in a row – and his third for the season. The under-pressure Alfa Romeo driver said he was most proud to deliver in front of his home fans at Monza, however.
Giovinazzi managed to take P7 on the grid last time out at Zandvoort and here in Italy he made it to Q3 once again, finishing 10th in the final qualifying session to ensure he will start there in the Sprint.
READ MORE: Bottas beats Hamilton in Monza qualifying to claim top grid slot for F1 Sprint
And with fans returning to Monza this year, he did it in front of the tifosi.
"Yes, again, a great job, great lap; especially in Q2 and Q3 we had only one set and we did the same lap time in Q2. Happy with this and another, like I say, another Q3 for the team and for myself. And to make [it] here in Italy, in front of the tifosi, is something great," said Giovinazzi.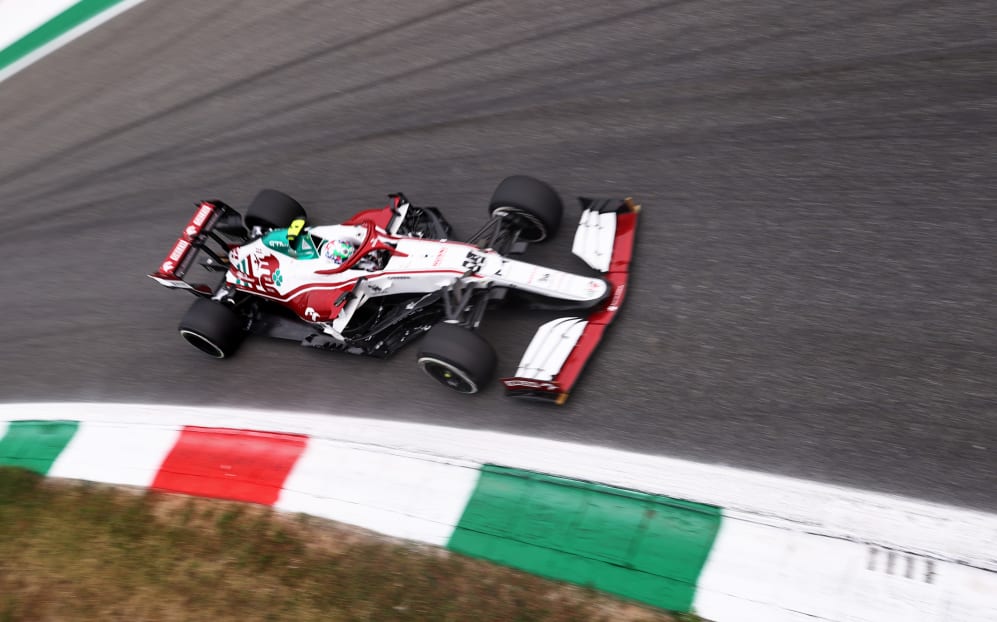 However, Giovinazzi has only scored one point this season with P10 at Monaco and has finished no better than 13th in the last five races. And with Alfa Romeo yet to announce whether he will keep his seat for next year – Valtteri Bottas already having signed up for 2022 – Giovinazzi may well be fighting for his future this weekend.
READ MORE: Binotto in favour of Alfa Romeo keeping Giovinazzi – but Vasseur tight-lipped on shortlist
Assessing his chances in Saturday's Sprint event, he said: "Again we know it will only be 18 laps so strategy will not be important; first lap will be important, then we'll see what will happen.
"Everything can happen, it's Sprint… so we need to try and gain some positions or to stay there and then to make ourselves in a better position for Sunday," he concluded.