Binotto in favour of Alfa Romeo keeping Giovinazzi – but Vasseur tight-lipped on shortlist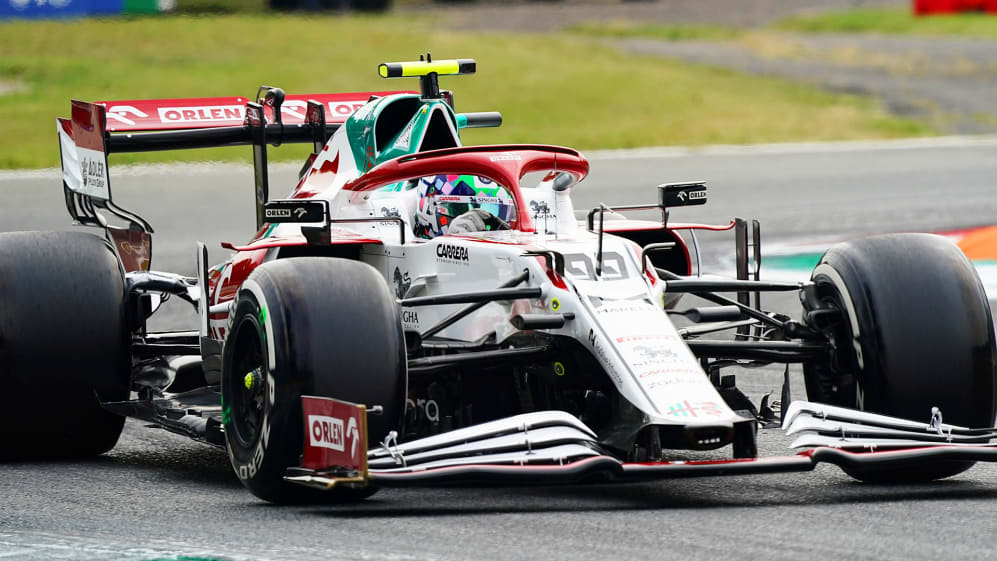 Following a flurry of recent driver announcements – and barring any major upsets in the driver market – there's just one seat left to be filled on the Formula 1 grid for 2022, namely the one next to Valtteri Bottas at Alfa Romeo. And while Ferrari are championing their reserve driver Antonio Giovinazzi to hold onto the seat, the Scuderia's Team Principal Mattia Binotto denied that he'd use any Ferrari clout to enforce that decision.
Sauber/Alfa Romeo have been Ferrari-powered since 2010, with the two organisations having traditionally maintained close ties – with the Swiss squad having been used in recent years as a way to blood-in Ferrari-backed drivers like Charles Leclerc and Giovinazzi.
READ MORE: Alfa Romeo 'serious about the future' says Bottas as he relishes team leader opportunity
But speaking ahead of the Italian Grand Prix, Binotto denied that Ferrari had significant power to influence Alfa Romeo's decision on who will partner Valtteri Bottas at the team for 2022 – with the team having announced the Finn would join them next year after five seasons with Mercedes.
"I think that's really a choice of the team," said Binotto of Alfa Romeo's looming decision. "The team are really independent on the choice of their driver, which is important for us as well.
"It's clear as well that Antonio, for us, is our reserve driver, he's an Italian driver, he's part of the Ferrari family, he's a Ferrari driver," added Binotto. "So for us it will be great to have him still driving next year. We believe that he is a good driver and he deserves to have a seat next year.
"But as I said, we cannot influence the team decision. As power unit supplier, obviously I think we're always evaluating the collaboration, the partnership with the team, and the driver choice is part of the evaluation."
READ MORE: Il Tricolore and James Bond – Alfa Romeo and Aston Martin unveil special Italian GP liveries
Alfa Romeo Team Principal Fred Vasseur, along with his shareholders, is ultimately responsible for who will partner Bottas in 2022. But Vasseur was keeping tight-lipped on which drivers were in the running – although he did confirm that Chinese F2 racer Guanyu Zhou was "on the list", while adding that reigning Formula E champion Nyck de Vries' links to Mercedes complicated the Dutch driver's case.
"We always said that we want to have a look also on the junior series," said Vasseur, when asked when a decision would be made. "They're doing two races in a row with Monza and Sochi, and probably by the end of September with my shareholders, we will discuss the point.
"Zhou is doing a good job in F2 – for sure he's on the list," added Vasseur. "It's not only due to the fact that he's Chinese. He's a frontrunner in F2, he won some races and I think every single team in F1 is [watching] him.
READ MORE: Guanyu Zhou – Getting to know China's great F1 hope
"[With Nyck de Vries], for sure it's not the most comfortable situation. I think Nyck did a good job in the junior series. He won the F2 with ART [the junior category team Vasseur founded], he won Formula E this season and did a good job when he jumped into the [Mercedes] F1 car in Abu Dhabi.
"I know him very well because he drove for ART for a couple of years in the past, but I think the situation with Mercedes [for whom De Vries won the Formula E title, while he remains one of the F1 team's reserve drivers], it's not an easy one.
"There are five or six names of the list," concluded Vasseur, "and let's see."