Giovinazzi trying to ignore rumours as he fights to keep Alfa Romeo seat for 2022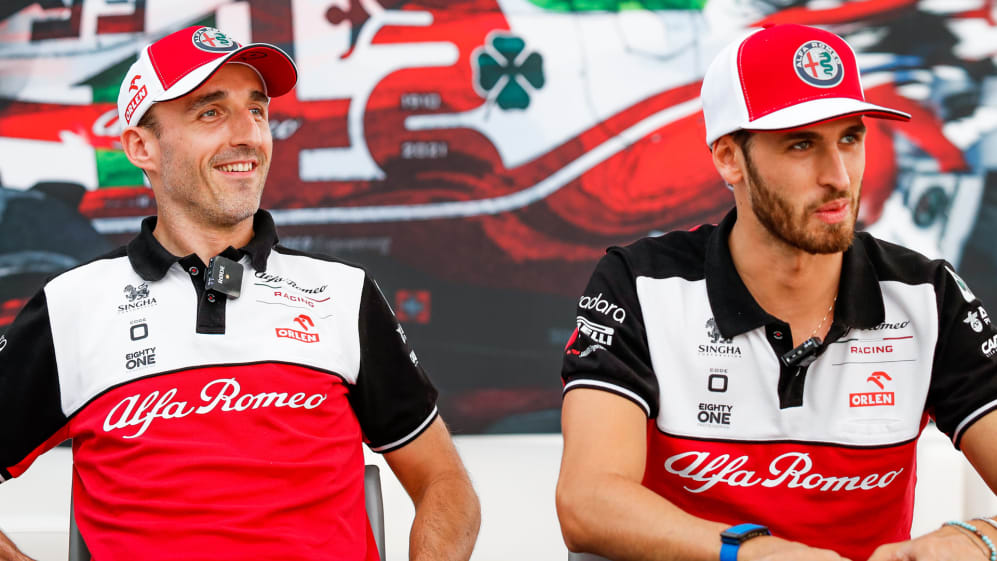 Valtteri Bottas made headlines earlier this month when he announced he would join Alfa Romeo next year to replace the retiring Kimi Raikkonen. But what about the other seat at the team? Incumbent Antonio Giovinazzi has addressed the rumours surrounding his future as he fights to stay on the F1 grid in 2022.
Giovinazzi is under pressure at Alfa but has responded with consecutive Q3 appearances in the Netherlands and Italy. Although he failed to score points in either race, the upturn in form has been considerable. Asked ahead of the Italian Grand Prix if he had news on his future, here's how the Italian replied.
READ MORE: Giovinazzi explains Lap 1 crash at Monza as he fails to convert top 10 grid slot into points finish again
"Nothing yet, I have no news yet, I just knew that Valtteri will be in Alfa next year but from my side no news yet. Of course, I want to know as soon as possible but it's not my decision," he said.
"I know there's a lot of rumours already but it's not my decision so my focus is more on my performance, to do my best result in the race and in qualifying and everything and then see what will happen."
"Of course, we want all the same: to bring the best result possible for the team you know, qualifying to be in front, race to get points," he added. "It is clear from my side and from Fred's [Fred Vasseur, Team Principal's] side what we want."
Team boss Fred Vasseur is known to have a list of potential recruits for 2022 but, with Robert Kubica having stepped in for Kimi Raikkonen – who tested positive for Covid-19 – at Zandvoort and Monza, will the Polish veteran get a chance to join full-time next year when Raikkonen retires?
"That's a difficult question, to be honest," Kubica said. "I have learned from my side that everything can happen day to day – positives, negatives – so never say never.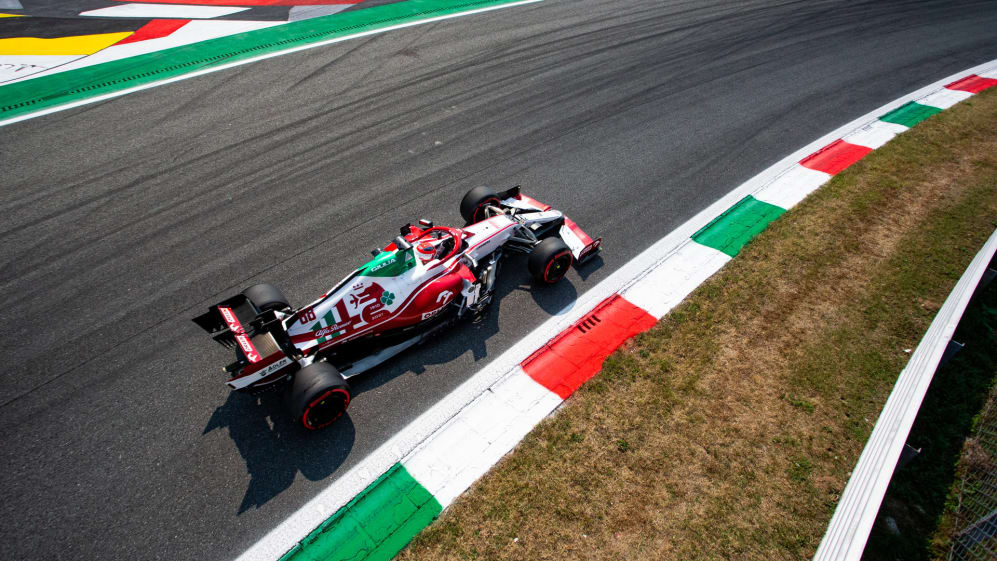 "But realistically, I think that there are some other drivers that are higher in the list. I don't know, you have to ask Fred, you know, I have my racing programme with endurance racing, which, of course, normally I am focusing all attention there.
READ MORE: Wolff, Horner and Szafnauer reveal just how close they came to signing Kimi Raikkonen
"Whatever it will bring, the future, I just have to wait and see," he concluded.
For now, Alfa Romeo aim to retake eighth in the championship but they're 18 points behind Williams in the stakes – with the Russian Grand Prix up next.