Feature
GREAT BRITAIN PREVIEW – the stats and info you need to know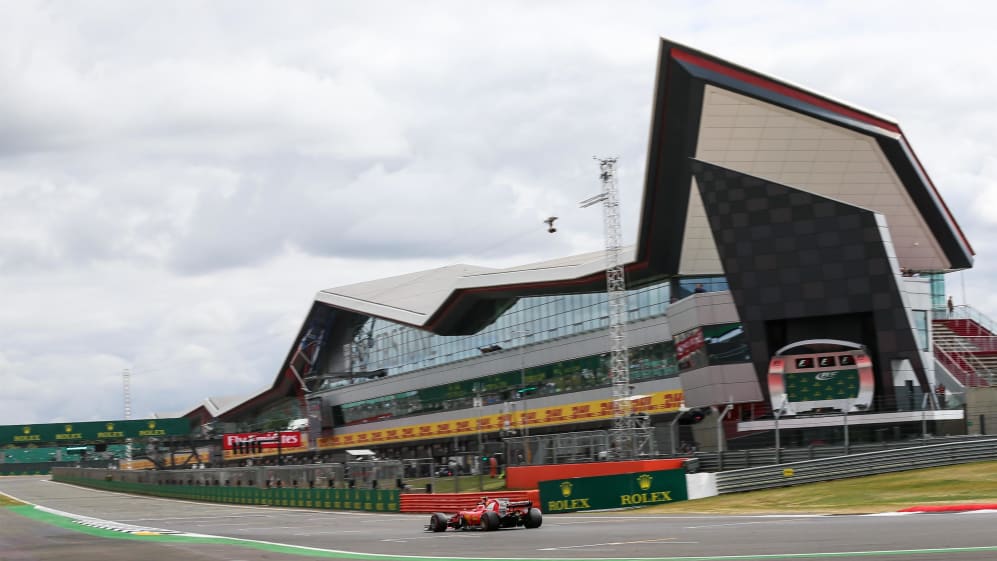 Two races of Formula 1's 2018 triple header down, one to go… and this one's a doozy. Let's get ready to head to Silverstone...
In Formula 1 terms, Silverstone is genesis. Here it was, after all, that Juan Manuel Fangio, Alberto Ascari et al lined up on May 13th 1950 to take part in the first ever Formula 1 World Championship Grand Prix – and ever since, Silverstone has been synonymous with motor racing in Great Britain.
With over half of the teams having all or part of their operations based within 80 miles of the track, Silverstone is also a home race for many of the squads, their personnel… and Lewis Hamilton, of course.
He'll arrive at the circuit looking to put a nightmare weekend in Austria for him and his Mercedes team behind him. Can the British star thrill his home fans once again? Will there by the fifth different winner in as many races? Will the punters need to pack their umbrellas?
We've got questions that need answering. Let's look at the information that counts ahead of the 2018 British Grand Prix.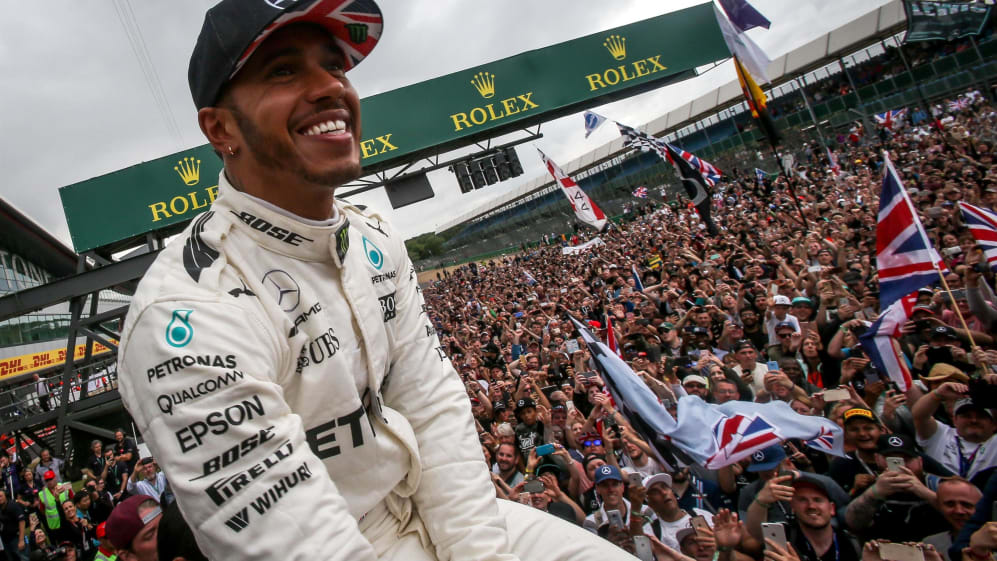 The form book
Mercedes have had things all their own way at Silverstone ever since Nico Rosberg claimed what was only the modern Mercedes team's third victory there back in 2013.
Five seasons and 67 wins later, and things are looking less sure for the Silver Arrows. Yes, Lewis Hamilton has won the last four British Grands Prix on the bounce, much to the delight of his adoring fans. But these are strange days we're living in in 2018, with an ascendant Red Bull and a considerably more robusto Ferrari having already spoiled the Mercedes party at some of their happy hunting grounds like China, Canada and Austria so far this year.
That said, although Mercedes' double-DNF woes in Austria meant that it's almost B-spec W09 wasn't able to show its true colours in the race, the car was a monster in qualifying there, and should be perfectly suited to the power-dependent Silverstone track, where the drivers have pedal to the metal for around 70% of the lap. In short, it should be a sharp tool for Hamilton to wield at a track he adores, with the Briton having achieved one of the great wet weather wins at the circuit back in 2008 when he was driving for McLaren.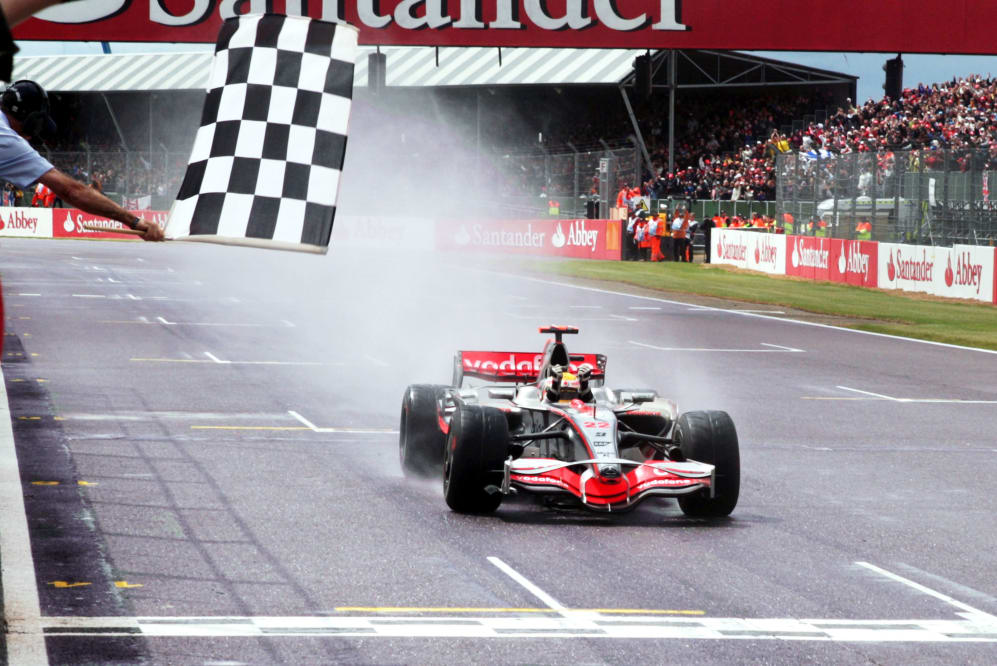 But who else could do the business at the British Grand Prix? Of the current drivers on the grid, only four – Hamilton, Fernando Alonso and current Ferrari pairing Kimi Raikkonen and Sebastian Vettel – have won at Silverstone before. Discounting Alonso (sorry Fernando) and with the way the Ferraris are going this year, matched with their drivers' Silverstone-winning experience, the Scuderia will be Prancing Dark Horses for the weekend. Then there's Red Bull, who famously don't perform well on power-dependent tracks… and who have won at two of them so far this year!
The gap from the top three teams to everyone else looks fairly well set for 2018, and if that status quo is going to be challenged at any track this year, it's unlikely to be at Silverstone. So we're going to put our necks on the block and predict that the 2018 British Grand Prix race will be won by someone driving a Mercedes, a Ferrari or a Red Bull. Brave call, right?
The stats that matter
Hamilton will this weekend attempt to become the first man to win the British Grand Prix six times, surpassing the record jointly held with Jim Clark and Alain Prost

The Briton is also seeking his 50th pole position in a Mercedes this weekend, which would put him eight short of Schumacher's total with Ferrari (a record with one team).

His team mate, Valtteri Bottas, has finished second twice at Silverstone (2014, 2017) although he's only ever led one lap here (for Williams in 2015) and has never qualified in the top three on this track.

The only man to complete every racing lap and/or score in every race this season, Sebastian Vettel's 13-race points/finishing streaks are now the longest current runs in F1.

Red Bull's Daniel Ricciardio has never started in the top three on this track and only has one podium here (third in 2014).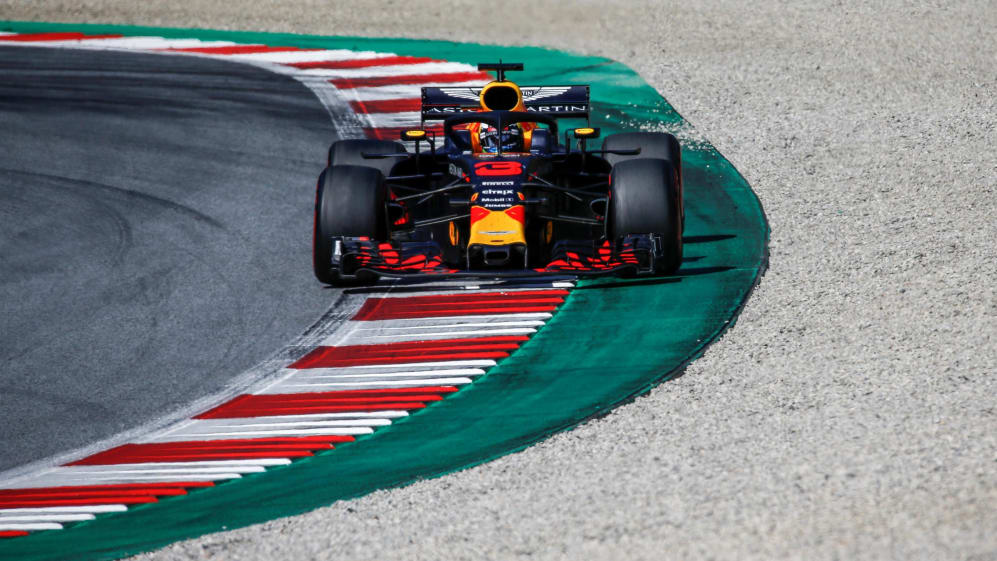 Force India's Sergio Perez finished seventh in Austria, his best result of the year aside from his podium in Baku, but he has less than half the points that he had at this stage last season (50-23) and has failed to reach Q3 in a majority of races in 2018 (five out of nine).

Sergey Sirotkin won from pole position at Silverstone in the 2015 GP2 (F2) Series, one of Sirotkin's three career wins in the series. However, he is the only man in the championship without a point this season.

Nico Hulkenberg has not been outqualified by a team mate at Silverstone since his rookie season in 2010, and his best-ever qualifying for Renault came at Silverstone last year when he started 5th.

Carlos Sainz is the only man other than the Ferraris, Hamilton and Ricciardo to start every race in the top-10 this season, and has completed more racing laps this year (554) than anybody other than Vettel (558).

Fastest in Q1 at Silverstone last year on a drying track, the only time a McLaren has led any session/segment at any time since Alonso rejoined the team at the start of 2015.
The circuit
The perimeter road around RAF Silverstone was first used for racing three years after World War II hostilities ended in 1948. And although the circuit has evolved in the last seven decades – most recently with the post-2010 redesign, which saw the addition of the new 'Arena Complex' from Abbey down to Brooklands – large parts of the track and some of its original corners, including Copse, Stowe and Woodcote, remain almost as they were then.
The track is most reputed for its high speed turns, with the drivers having to live on their wits through flat-out-or-near-as-damnit corners like Abbey, Copse and the neck wrenching left-right-left-right of Maggots-Becketts. Indeed, in name at least, those corners were all present on the super-fast layout of the circuit on which, in 1985, Keke Rosberg lapped his Williams FW10 at an average of 160.924mph – setting Formula 1's fastest ever lap in the process, a record that stood for 17 years.
Abbey in particular will be interesting for 2018. A new DRS zone, which activates down the start-finish straight, will give the drivers the option to run through the fast right-hander with the DRS flap open – if they fancy a challenge – which should give them a pace advantage on the long, curving run down to Village corner but will make their cars more unstable.
Speaking of Village, that's just one of several choice spots on the track for overtaking. With plenty of wide, high speed sections blending into low speed corners – we're also looking at you Brooklands and Vale – there's opportunity for some ducking and diving, last-of-the-late-brakersy goodness. It's not easy to overtake here, especially with the current difficulty that the drivers report of following a car in front. But as the video below shows, it most definitely is possible.
Check out some of Silverstone's greatest ever overtakes
The tyres
2018 has already seen the debut of one Pirelli tyre, the pink-walled hypersoft that made its first appearance at Monaco. And now there's another new kid on the (tread) block, the ice-blue hard tyre, which will be offered alongside the white-walled medium and yellow-walled soft at the freshly resurfaced Silverstone. That makes for Pirelli's hardest grouping of tyres for any Grand Prix weekend this year.
Says Pirelli's Head of Car Racing Mario Isola: "Silverstone is always a big challenge for tyres, thanks to lateral loads that can amount to 5g or more. Because of this, we have decided to give the hard tyre its debut at Silverstone, to cope with some of the most significant demands of the season. Nonetheless, with the whole of the range going one step softer this year, this is effectively the equivalent of last year's nomination [i.e. medium – soft – supersoft].
"The new asphalt results in faster lap times, as we've already seen through data collected from our GT racing programme, putting more energy through the tyres. This is why we have not gone any softer than last year. But that's without taking into account the notorious changeability of the British weather, which could give us bright sunshine or heavy rain, so teams will have to be ready for anything."
Meanwhile, as per the also-resurfaced Barcelona and Paul Ricard, Pirelli have taken 0.4mm of tread depth off the British Grand Prix tyres to reduce overheating caused by the high-grip surface.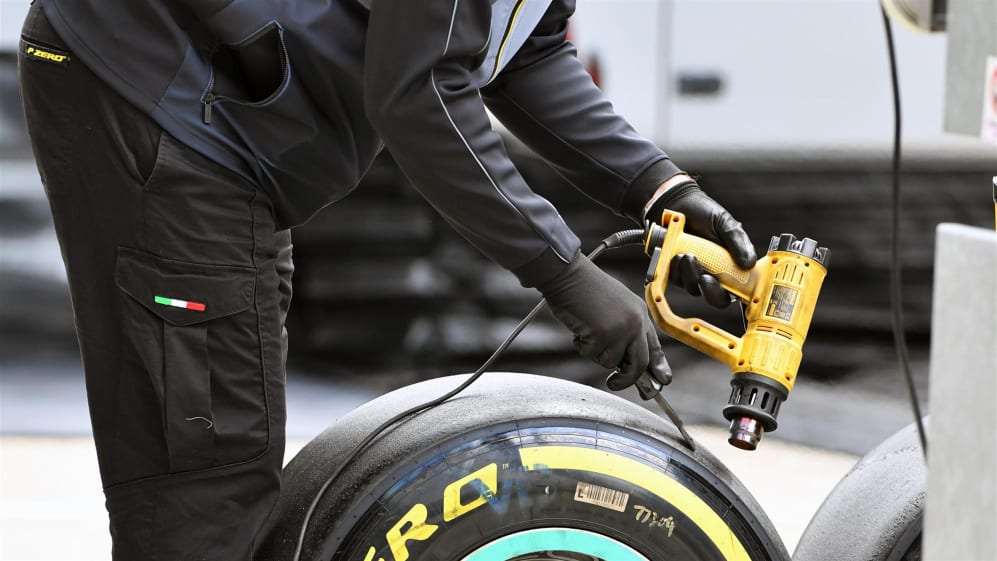 The forecast
Always raining in Britain, eh? Well not this weekend according to the forecast, with temperature highs set to be around 26-27 degrees Celsius from Friday to Sunday, and no rain expected. That should make for some ultra-fast lap times around the Northamptonshire track.
Fantasy F1 – get in the game!
Have you picked your Fantasy F1 team yet? If not, don't panic – you have until just before qualifying to get involved and try to win some amazing prizes.
It's free to play. Click here to sign up!
Watch full F1 Race replays or Highlights on F1 TV Access. Sign up now. Race replys only available in certain regions (view full F1 TV Content Schedule here)*