Great start key to victory - Verstappen on Mexico triumph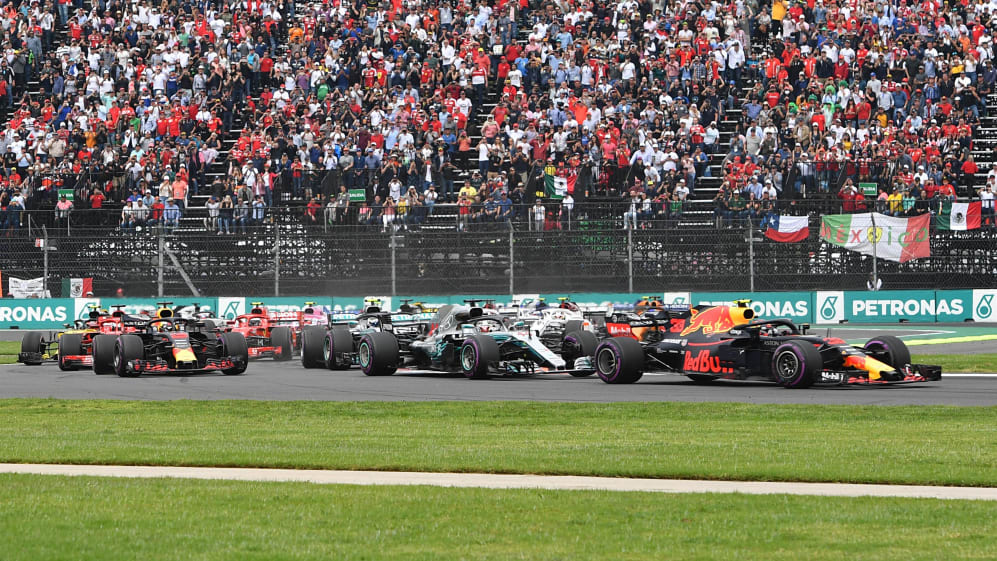 It's perhaps too soon to hail Max Verstappen as the Mexico master - but he's certainly heading in the right direction after romping to a second-successive Mexican Grand Prix triumph on Sunday. And when reflecting on another coming-of-age performance, the Dutchman had no doubt that his lightning start off the line was crucial in him claiming a fifth victory in Formula 1.
Verstappen was left 'super angry' on Saturday night, having dominated all three practice sessions before a tough qualifying session saw team mate Daniel Ricciardo pip him to pole position by just 0.026s. That ultimately meant his wait to become the youngest pole-sitter goes on, and left him determined to bounce back come race day.
That he did, wasting no time at all to stamp his authority on the race.
"It was a very important, the start," said Verstappen, who jumped Ricciardo before holding off a charging Lewis Hamilton. "And also, into Turn 1 everything got a bit boxed in so that was nice for me.
"Of course you could see the top speed of Lewis, I had to brake deep into Turn 1 and of course Lewis didn't want to risk anything. From then on, I could do my own race and I think that was very crucial today.
"I was super angry [after qualifying]. I only slept for three hours. Except those 75 seconds, the whole weekend has been really good. We were clearly quick, and today I was very determined to have a good start."
Verstappen wasn't joking when he said he was super angry. On immediately stepping out of the car on Saturday he succinctly described it as 'crap', and he shed more light on his issues following his Mexican GP heroics on Sunday.
"I was just angry that the engine wasn't working like it should have been. We had the same problem with FP2, then they told me they were quite confident they could fix it.
"FP3 was better but in qualifying, it was again a problem so all the time I was coming off the throttle it was like locking the rear. So I was always oversteering, and I had to close all the tools, but that's not how you want to do qualifying.
"I felt like I never had a fair chance to fight for a pole that was in reach. I mean I was two hundreds behind with all the problems I had.
"It's been challenging (with Renault power this year). I'm a winner and I want the best all the time. When that's not possible, of course it is tough, but you try to make the best of it of course."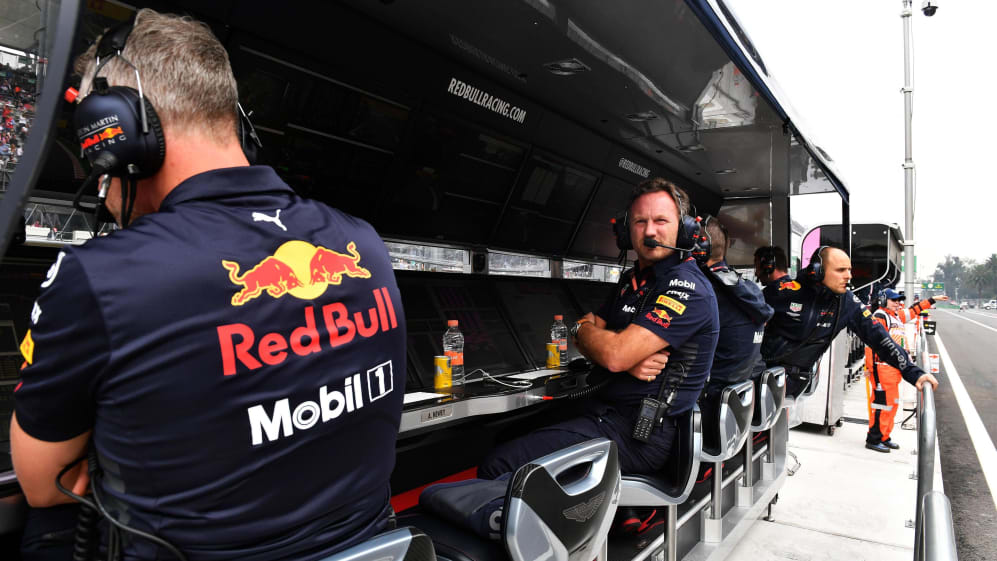 But having bounced back and delivered another fine performance just seven days after he climbed from 18th to finish second in Austin, what did his team boss Christian Horner make of it all?
"For Max to win the race today, it was a continuation from Austin really," added Horner. "He drove an incredible race. You could see from the moment he arrived at the track today, you could see a real determination in his eyes.
"We sat in the briefing and talked about scenarios – and you could tell his focus was just on the start. And he nailed the start, Daniel picked up a bit too much wheel spin – and that was the difference.
"He then got the lead and was able to really command it from there. He manages to tough it out in the Turn 1, held the inside line to Lewis there, you could see him pulling ahead and Lewis couldn't afford to take any risks.
"He absolutely nailed the start and then it was all about tyre management. The tyres were really fragile today but he managed them brilliantly."
With two races to go, Verstappen is now just 11 points behind fourth-placed Bottas in the standings. On current form, you wouldn't bet against him overhauling the Finn...