Grosjean almost quit racing for cookery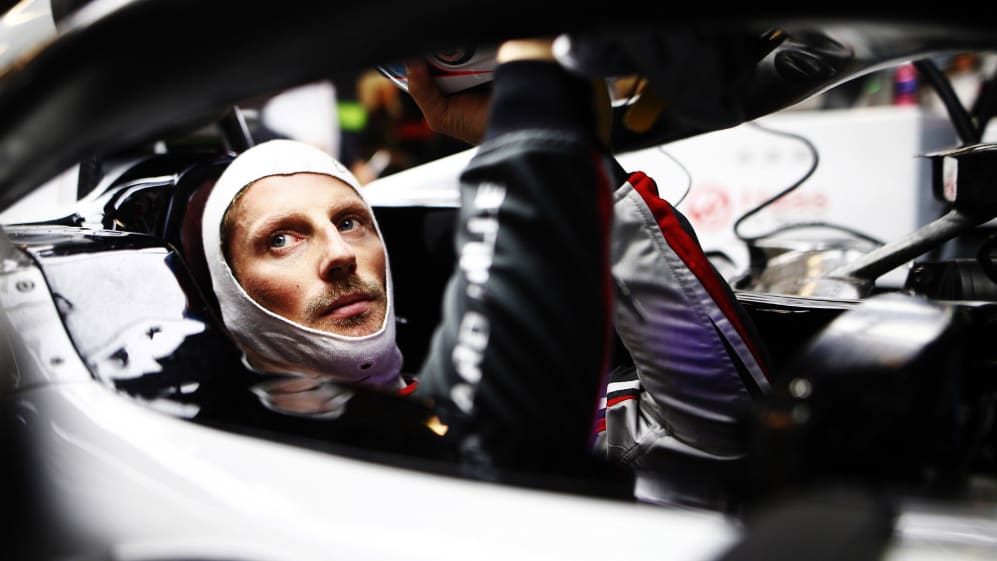 "Chocolate is my religion". When Romain Grosjean got the call to say he would not retain his Renault seat for 2010, he headed to Paris and attempted to sign up to a cooking school. He was prevented from doing so, though, for being too old – he was only 24 – and that led to him rekindling his love for racing…
Grosjean made his debut with Renault mid-season in 2009, stepping in for Nelson Piquet, but was replaced by Vitaly Petrov for the following year's campaign. The Frenchman reveals in a captivating column with our content partners, The Players' Tribune, that he was caught off guard by the decision.
"I was expecting to get a seat with the team going into the 2010 season," says Grosjean. "I felt I had raced well. I felt I was on the right trajectory. But - and you might know this - the politics in F1 are quite… prevalent, let's say.
"I tried to keep to myself as a rookie - to lay low. But then I heard I was 'arrogant' and I had a 'big ego.' And the thing is, that just wasn't true. I was just shy. I was just me! So some people didn't like me I guess, and on January 31st, I got a call from Eric Boullier, the Renault Team Principal.
"He said: 'Romain, I am sorry to say this, but yes, we have signed Vitaly Petrov to the seat for this season.' I hung up the phone, thinking my F1 career was over. And right away, I began to pack.
"The thing about me is, I'm all or nothing. So when I got off the phone with Eric, F1 for me was no longer all… it was just nothing. And if I didn't have a ride in F1, then where did I go next? I was a bit more of a dreamer, as you know, back then, than I am now. But I believed in myself. And I believed in myself so much that I thought that I was going to be able to change careers that day.
"I caught a train from Geneva to Paris. I called my girlfriend, now my wife, to let her know that I was coming to visit her. And that I had some news about my career. I was going to be a chef. Yes, a chef.
"I grew up loving food. I watched my mom cook great meals in our family home. I can still remember the smells of the cheeses in our kitchen, the tastes of the chocolate for dessert. And also, chocolate is my religion. Put that on a T-shirt.
"Unfortunately, or perhaps fortunately, it never got to that point. I did actually go to cooking school in Paris. Like I physically went to the building. But they didn't even let me sign up. Can you believe that? I was told I was too old. Too old! I was 24! So that was that. No cooking."
Over the following three months, Grosjean reassessed his options and then regrouped. He got in contact with teams in other series and ultimately competed in AutoGP and GP2 single-seaters before getting his second chance in F1, again with the team based at Enstone but by then racing as Lotus rather than Renault.
He spent five seasons at the team before signing a deal to join newcomers Haas in 2016 and he will contest his fourth year with the American squad next term, alongside Kevin Magnussen.