Grosjean and Magnussen know contract talks must wait until Haas' F1 future is decided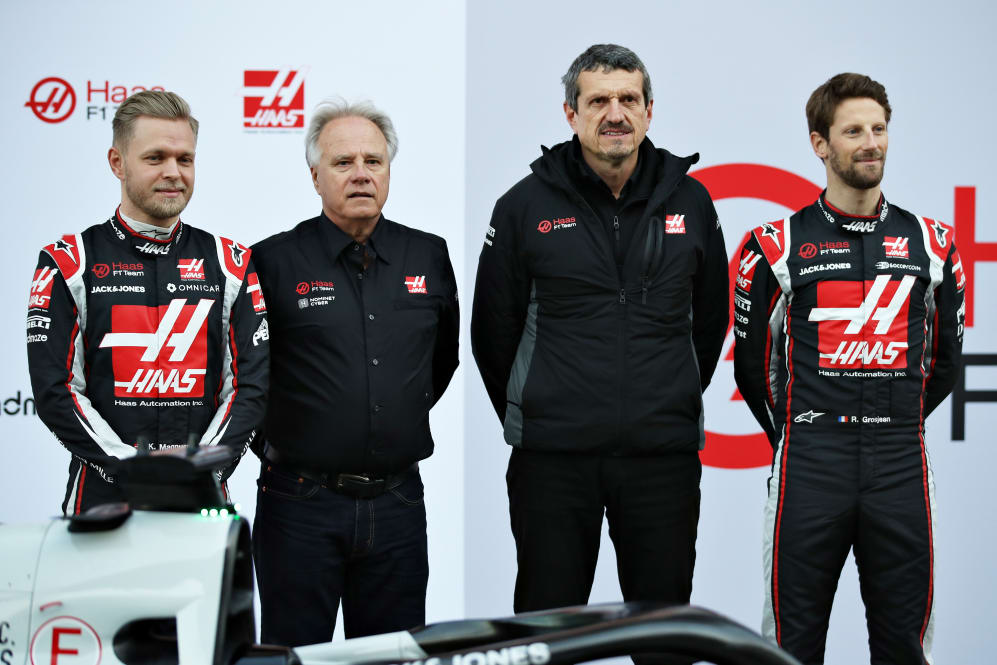 Romain Grosjean and Kevin Magnussen have yet to have any indication on whether they'll be retained at Haas for next year – and on the Thursday ahead of the Hungarian Grand Prix, Grosjean said the two drivers were also still waiting to hear whether the team would be on the F1 grid next year.
The two drivers' contracts are up at the end of this year, as is Haas's commercial agreement with F1 itself, and when he was asked about his own situation, Grosjean pointed out that the team's position in the sport needed to be resolved first.
READ MORE: FORM GUIDE: Is Hungary where the Red Bull fight back begins?
"There's a lot of question marks here but let's get rid of the elephant in the room: is Haas going to be here next year or not?" said Grosjean.
"Gene [Haas, team owner] knows the answer I guess, or doesn't know, and will tell the answer at one point. And, until that point, I cant really give you any direction.
There's definitely a place for Haas in Formula 1 but I'm not the one taking the decision
"I hope for Formula 1, I hope that Haas will be here on the grid for next year and out of all the new teams that came into Formula 1 it's obviously the one that is the most successful, the most solid baseline, so there's definitely a place for Haas in Formula 1 but I'm not the one taking the decision – time will tell."
'I think Haas is here to stay' – Steiner confident Gene Haas will keep his team in F1
Magnussen added that he wasn't as concerned over his contract as in previous years as driver renewals tend to take place later in the year at Haas. For example, it was only announced in September 2019 that he and Grosjean would continue into 2020.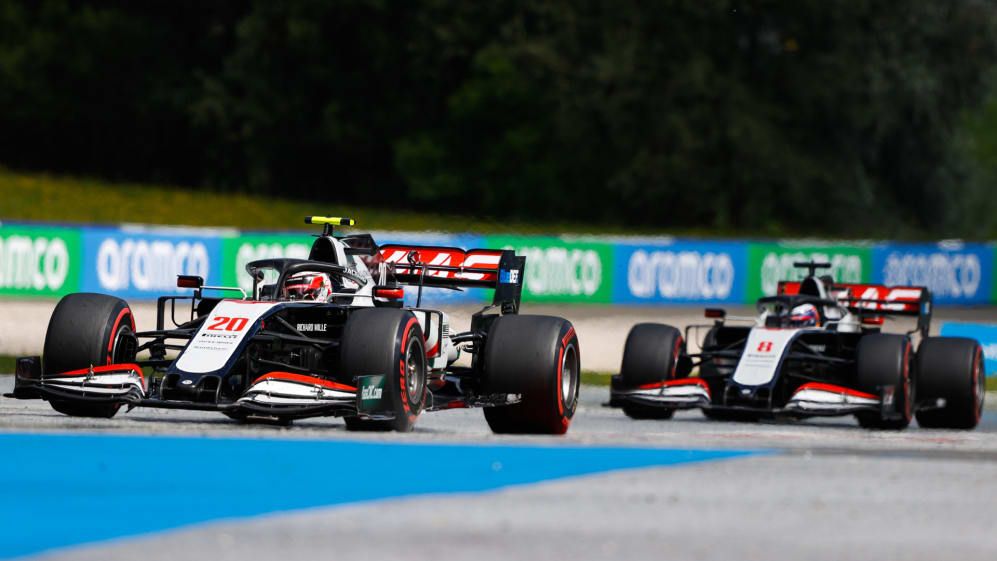 "Concerns? Not really. I've now got a little bit more experience in Formula 1 and grown up a little bit so I don't get as concerned about these things as I did when I was younger," he said.
"I think you know as a team there's a bunch of people in Haas that are hoping to see the team continue, [they] like their job and like their team and of course [we are all] looking forward to some news and to see whether it continues or not. I hope, I don't know, but I hope that the chances are good.
"Formula 1 is never a safe place, you never know, you can never predict the future. I think it's just about enjoying the moment and hoping for the best in the future," he concluded.
READ MORE: Russell and Latifi to stay on at Williams in unchanged 2021 driver line-up