Grosjean explains why Russell was 'the right guy' to replace him in GPDA, as he calls for US approach to track limits in F1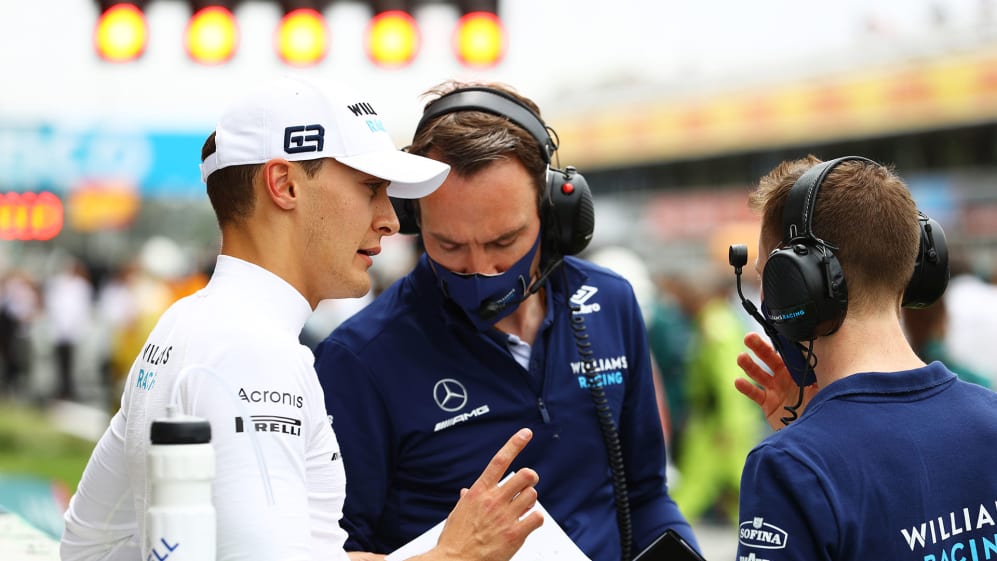 Romain Grosjean may no longer be racing in Formula 1 – but the former Renault, Lotus and Haas driver still works as an advisor to the Grand Prix Drivers' Association, having formerly been one of the organisation's directors. And speaking on Formula 1's official Beyond The Grid podcast, Grosjean revealed why Williams' 23-year-old racer George Russell had been the "right guy" to replace him in his role in the GPDA.
Following Grosjean stepping down from his directorship at the end of the 2020 F1 season – which saw him sidelined for the last two races following his horrific Bahrain Grand Prix crash – it was announced in March that Russell would fill the Frenchman's shoes in the GPDA, joining fellow director Sebastian Vettel, as well as chairman Alex Wurz and Anastasia Fowle, appointed as the first ever non-driver director of the organisation founded in 1961.
LISTEN: Grosjean opens up on dealing with Bahrain crash flashbacks – and how his psychologist helped him in the aftermath
And speaking to Beyond The Grid host Tom Clarkson, Grosjean revealed why he was pleased with Russell's appointment – as well as why Grosjean himself felt he still had a role to play in the GPDA, despite his switch to IndyCar racing this season.
"It's good to have George managing with Sebastian in the GPDA," said Grosjean. "I'm still in contact with them, still part of it as a non-member [to discuss] safety issues, a few things. We have a WhatsApp group so I'm still in there, still giving my feedback also from my outside window. I can watch it from outside and you see things slightly differently, which is a good asset to have.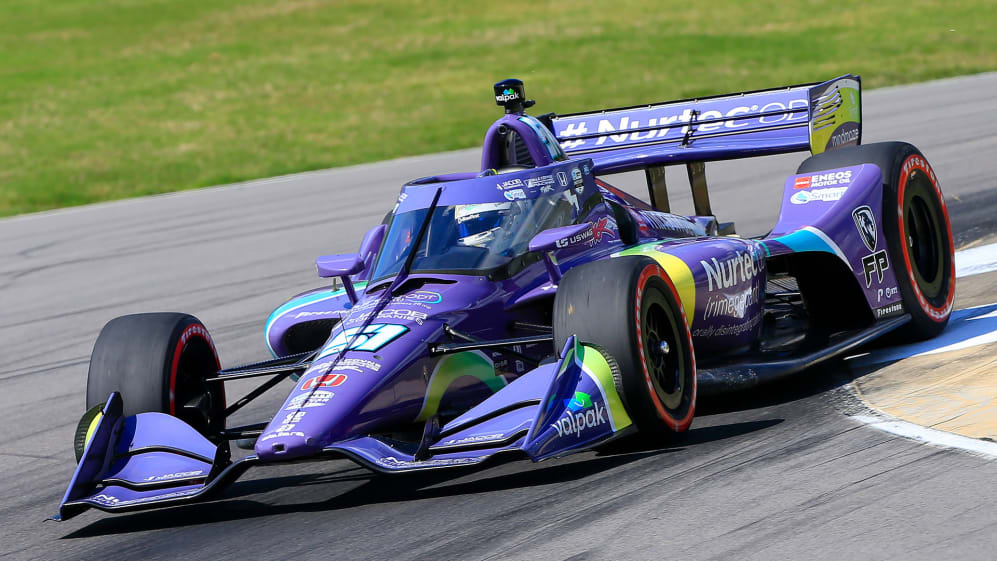 "I think George was the right guy," Grosjean added. "We needed a youngster to be on board, to bring in new ideas, a new vision. Between Sebastian and George is, what, 10 or 15 years' difference, which on track is not much, but in life, it's a bit."
READ MORE: 'I was always quite vocal' – Russell explains why he was so keen to take on GPDA role
Track limits, meanwhile, have been a hot discussion in Formula 1 this season. And Grosjean – who will test a 2019-spec Mercedes W10 at Paul Ricard on June 29, as a gesture from the reigning world champions – revealed on the podcast that he supported an American racing approach to the problem being implemented in F1.
"Put some gravel or some grass outside of the track and then we won't worry about track limits!" said Grosjean. "That's something I really like about the US – that's not a question that you ask yourself, and I feel like there's been a bit too much talk about that [in F1 this season]."
Listen to the full Beyond The Grid podcast with Romain Grosjean in the audio player below, or via your favourite podcasting platform.