Grosjean: Haas had the pace to split Red Bulls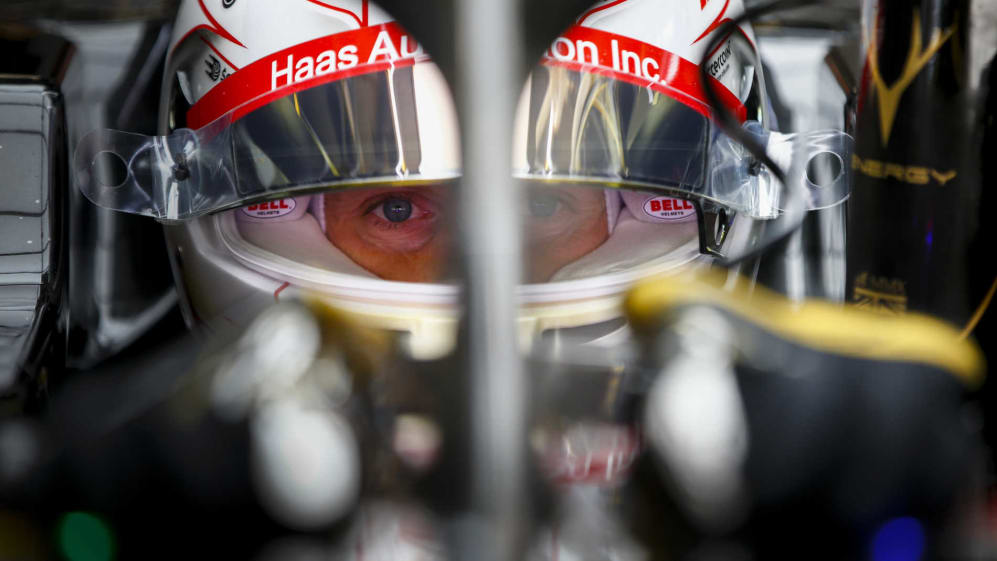 Qualifying has been Haas's big strength this season, the American team on Saturday in China joining Mercedes and Ferrari as the only three teams to get both cars into Q3 in all three races. However, along with Red Bull they slipped up when they failed to cross the line before the chequered flag fell and blew their one planned Q3 run.
It was the result of the pack backing up as they all tried to find space for a clear lap. Had they got their timings right, Romain Grosjean – who ultimately qualified 10th behind team mate Kevin Magnussen – reckons he had the pace to have qualified sixth, ahead of Red Bull's Pierre Gasly and both Renaults.
"It's a bit of a shame," he said. "At Turn 14 (two corners before the start-finish), they told me we have got a 20-second margin. Then the next thing I heard was five seconds, within two seconds!
"I think [we could have beaten the Renaults]. If you look at my lap time from Q2, I did just one lap time. Obviously you don't put everything you have on the table when you have missed your first attempt. I kept a bit in the packet. There was a bit of margin, and probably a 1:32.9s, so I could have got Gasly."
While Haas's qualifying pace has been impressive, their form in the race has been less so – particularly in Bahrain, when Magnussen dropped out of the top 10 quickly. Grosjean said the team would have to wait until the race to see if they have made gains in that area.
"In terms of qualifying, I'm not worried, three times in Q3 with two cars," he said. "Apart from Mercedes and Ferrari, we're the only team who has done that which is quite impressive.
"In terms of race pace, we need to see tomorrow. Yesterday we made a lot of changes so the car came back to us. Bahrain is still in everyone's memory so tomorrow we see how it goes. It should be better."