Grosjean's Mercedes test to go ahead, despite French GP date change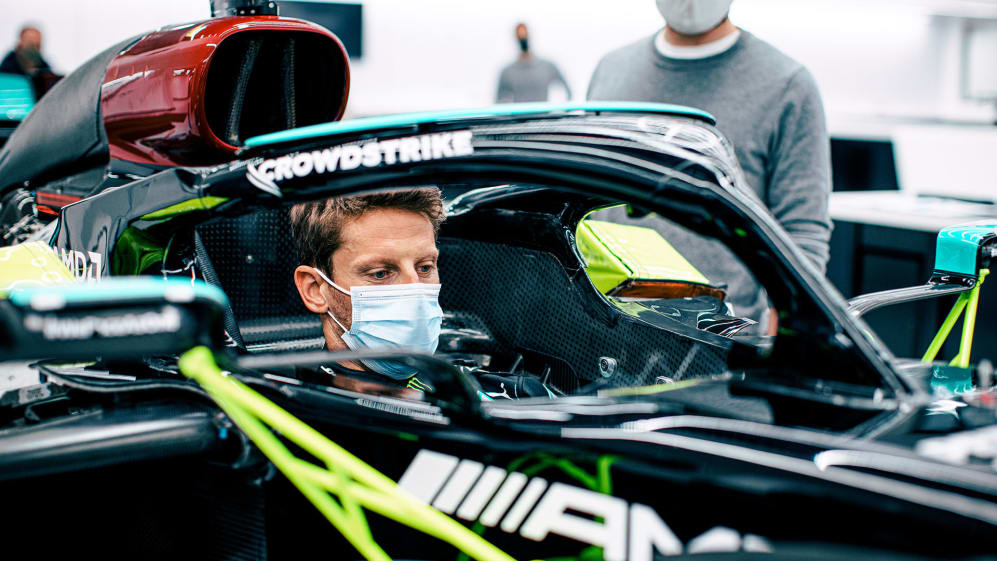 The French Grand Prix may be changing dates, but Romain Grosjean's fairy-tale, chapter-closing F1 test with Mercedes is still set to take place at Paul Ricard on June 29.
A calendar reshuffle, brought about by new travel restrictions to Turkey, has meant that the French Grand Prix has moved a week earlier than was planned.
A conflicting IndyCar race on that weekend means that Grosjean - whose F1 career was stopped prematurely by a big crash in Bahrain last November - will no longer be able to do the demo laps he'd hoped that weekend.
READ MORE: Grosjean opens up on dealing with Bahrain crash flashbacks – and how his psychologist helped him in the aftermath
However, Mercedes have confirmed he will still enjoy a full day of testing in Lewis Hamilton's 2019 championship-winning W10 Silver Arrow on home soil on the originally planned date of June 29.
Speaking on this week's episode of F1 podcast Beyond The Grid, Grosjean was asked how hard he was going to push during the test. "100 per cent," he replied as quick as a flash.
"It will be the Pirelli demo tyres, so that can always play a bit. I guess it's going to be important for many people to see me in a Formula 1 car after what happened to me. You may have loved me, you may have hated me. What happened to me is something you wish for no one."
Listen to the latest episode of Beyond The Grid with Romain Grosjean in the player below, or on Spotify, Apple Podcasts, Google Podcasts, Amazon Music or your favourite podcast app.