Gulf Air complete low-emission fly past ahead of the Bahrain Grand Prix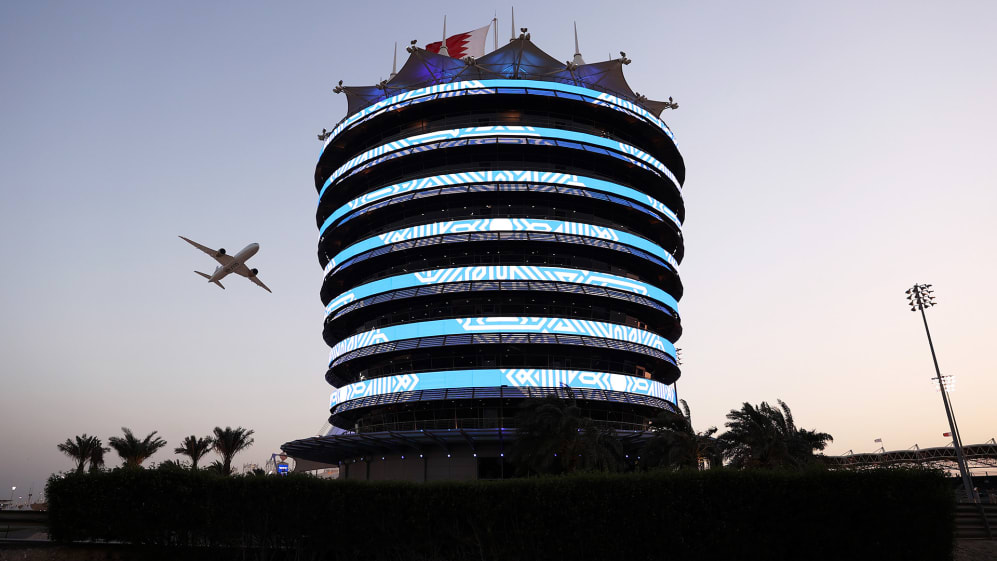 Gulf Air, the national carrier of the Kingdom of Bahrain and sponsor of the Bahrain Grand Prix, completed a low-emission fly past ahead of the race on Sunday evening at the Bahrain International Circuit.
The company's flagship Boeing 787-9 Dreamliner over flew the circuit before the race got underway, using second generation biofuel provided by aviation fuel provider Neste.
READ MORE: Formula 1 provides update on sustainability and net carbon zero target
The Boeing 787-9 Dreamliner aircraft, which are scheduled on Gulf Air's long-haul routes, are equipped with Rolls-Royce Trent 1000 engines which boast superior fuel efficiency and reduced emissions, consuming 20% less fuel and producing around 20% fewer emissions than the aircraft they replaced in Gulf Air's previous fleet.
The Neste MY Sustainable Aviation Fuel™ used for the fly past reduces the carbon emissions of flying. In neat form and over the life cycle, its use results in up to 80% lower greenhouse gas emissions compared to fossil jet fuel.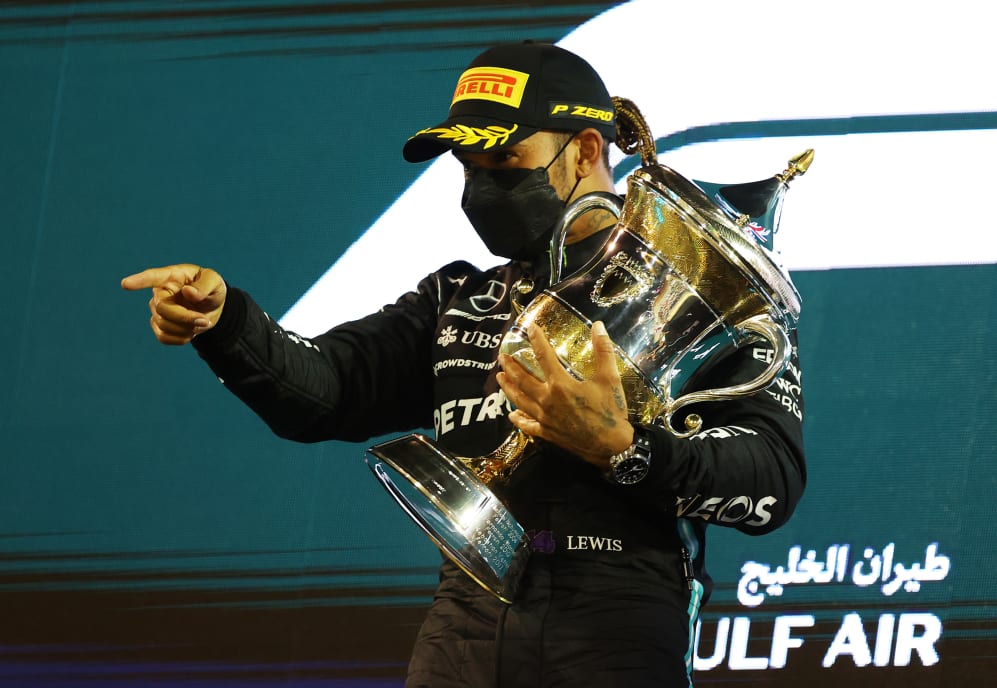 Stefano Domenicali, President and CEO of Formula 1, said: "This very positive move is very welcome and shows the commitment of Bahrain and its leadership under the Crown Prince to deliver a more sustainable future for the country. This is another example of how new technologies can make a real difference to our sport and the wider world and is an important part of our plan to be Net Zero Carbon as a sport by 2030."
Gulf Air Captain Waleed AbdulHameed AlAlawi, Acting Chief Executive Officer, said: "Each year, Gulf Air takes great pride in being the title sponsor of the Formula 1 race at the Bahrain International Circuit. This year, we mark the beginning of the race with a truly special low commission flypast highlighting our future strategy to explore the use of Sustainable Aviation Fuel in our aircraft and standing by our commitment to reduce our carbon footprint."
READ MORE: Bahrain Grand Prix to go green from 2022 thanks to sustainable energy plan
Jonathan Wood, Vice President Renewable Aviation at Neste, added: "We are pleased to support Gulf Air and the aviation industry on its journey to significantly reduce emissions, and look forward to increasing the use of Sustainable Aviation Fuel in the Gulf region, given its leading role in the global aviation sector."