Haas' 2019 'cursed' by botched pit stop in Australian opener, says Grosjean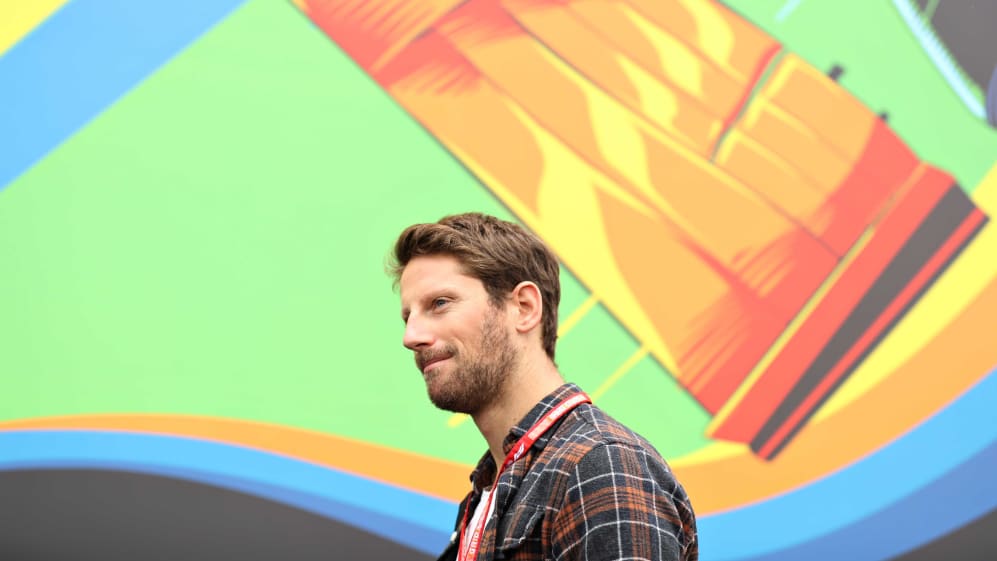 Romain Grosjean reflected on a torrid season for Haas ahead of this weekend's Brazilian Grand Prix, particularly the season-opening round in Australia where a botched pit stop put what he called a "bad curse" on the team. Without a point for eight races, the Frenchman admitted that in the circumstances he's probably "crazy" to be excited for the upcoming race at Interlagos.
"It's been a rough season generally," said Grosjean, who sits 17th in the drivers' standings with just eight points after 19 races, and Haas ninth in the constructors' standings.
"We had a very promising winter testing and we got to Australia and things were looking good until the pit stop, and actually that pit stop was a bit of a bad curse for the whole season."
The troubled pit stop in question occurred in a race where Grosjean had qualified sixth, only to spend nearly 11s in the pits and eventually retire with a wheel nut failure. Team mate Kevin Magnussen finished sixth, but Haas haven't managed to replicate that result since March.
READ MORE: Mick Schumacher drives dad Michael's soon-to-be-auctioned title-winning Ferrari
In fact it's been three races without points for the team, their last coming when Magnussen finished P9 in Russia, and their only double-points result was at the calamitous German Grand Prix. Grosjean has had seven retirements from 19 races this season and Haas sit above only Williams in the table.
"We're in a bit of the same position [as Williams] at the minute, the car is not good enough," continued Grosjean.
"Germany was good to be in the points, it was a bit of a crazy race and the idea was to finish the race and we did, which was positive.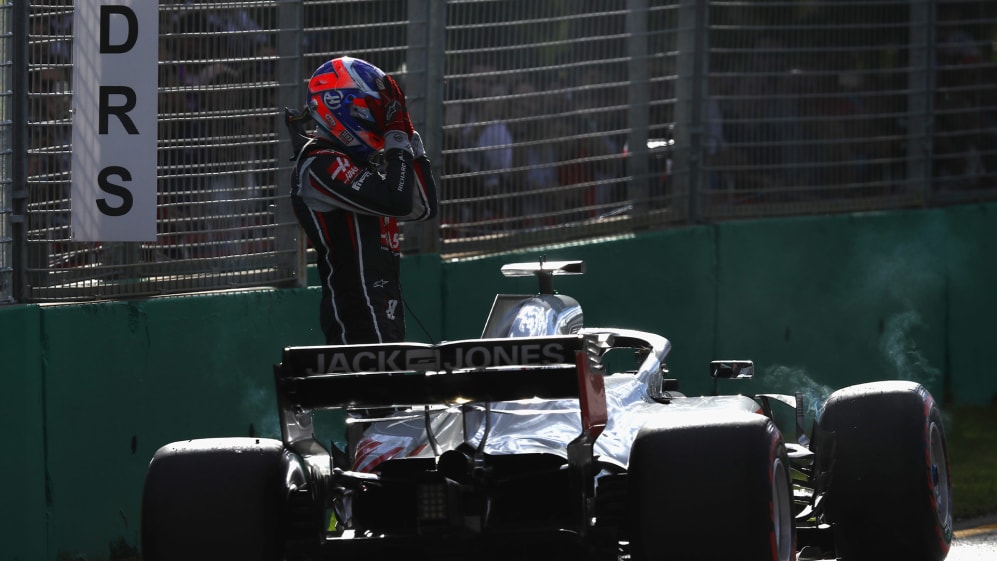 READ MORE: I was there… for Senna's emotional home victory in '91
"But yeah, more recently it's been complicated to fight in the points… not a fault of the team - the work that has been done is good, but the car we have is not good enough to fight for good points. So the focus is very early on to 2020 and next year make sure we have a better tool to work with."
Frustrating, perhaps, but Grosjean stopped short of saying that Haas would not be able to bounce back, once again equating the team's struggles to those of Lotus in 2014 – and reiterated that the results haven't affected his motivation.
"It's the same at Haas [as it was at Lotus]. I've got confidence we can bounce back. I must be a bit crazy because I'm always looking forward to come to the race and very happy to be in Brazil," he concluded.