Haas make pit crew changes after Melbourne mistakes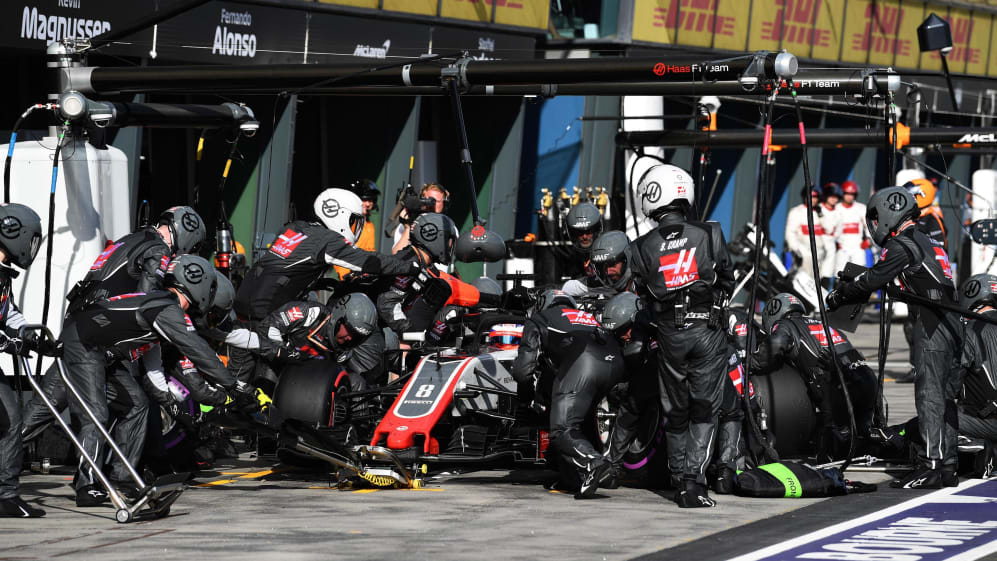 22 points. That's what two cross-threaded wheel nuts cost Haas in the opening race of the season. The American team have responded with sweeping action, moving pit crew members around, changing their pit stop procedure and upping the amount of practice…
Drivers Kevin Magnussen and Romain Grosjean were running fourth and fifth respectively in Melbourne, but both retired on the lap following their respective pit stops, losing Haas a points haul that would have been just shy of half their 2017 tally. The team were also fined €10,000 for the unsafe release of both cars.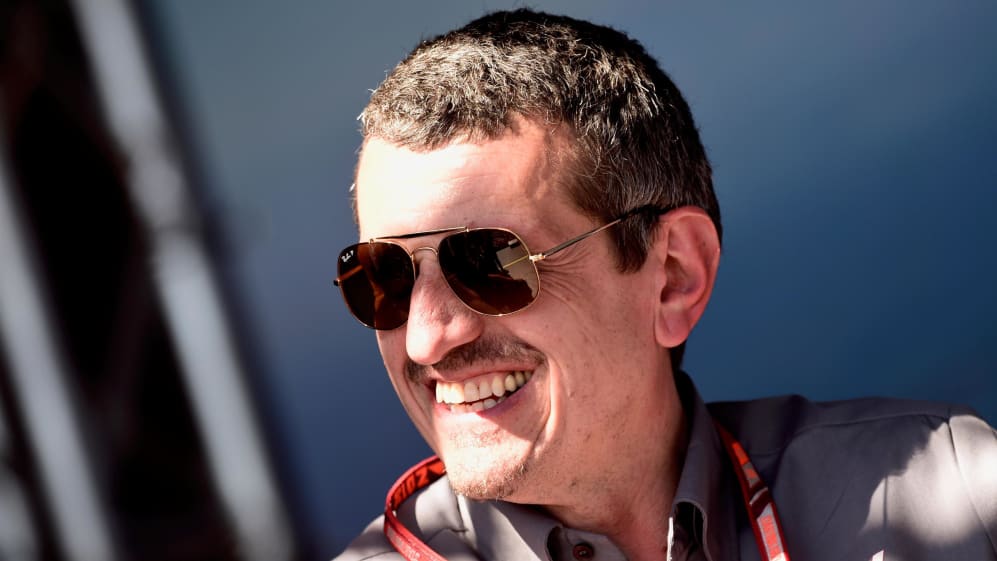 We started practising yesterday and will try to do as much as possible until the race
Team Principal Guenther Steiner admitted at the time that a combination of factors, including not enough pit stop practice as the team's time was taken up sorting other problems, led to the catastrophic moment at Albert Park.
For this weekend's Bahrain race Haas have reacted by rotating mechanics into different positions and kicking off pit stop practice on Wednesday – once the crew were back together for the first time since Australia.
"We swapped a few positions and the main reason is not because they did a mistake but to get their confidence back," said Steiner in the Bahrain paddock on Thursday.
"If you keep on doing the same and the guy is not confident, the risk you have a mistake is high. You swap positions, you give them different jobs, because you need so many people anyway. That is what we did for this race and what we are doing since yesterday practising.
"The guys who feel most of the pressure, you tell them to do another position for a few races to get their confidence back up. The last thing you want after an event like last week is to have low confidence in anybody, because then mistakes will happen again.
"We started practising yesterday and will try to do as much as possible until the race. There's a fine balance between doing too much, because it's also physical. If people are tired, there's no point to do it, because then they are not focused and they just lose their confidence again.
"It's for the team manager to decide when that point [of doing too much] is reached, but we are going back to do as much, like we did last year, as we can which we didn't do in Australia."
Each corner of the car has a team of three people to change a wheel – one to take it off, one to place the new one on and the other to bolt it into place. Once that is complete, they hit a button to signal a green light. That can't be overridden.
So ahead of Bahrain, Steiner said Haas have added an extra person at the front of the car who can overrule each of those lights if a mistake is spotted once they've activated it in a bid to prevent future unsafe releases.
"We put another guy in which can override it," he said. "If something happens, we've got the guy who is just doing that one on the radio."
Steiner said Haas, who were one of the quicker teams with pit stops towards the end of last year, would focus on smooth stops rather than chase speed this weekend in a bid to avoid a repeat of the problems they suffered in Australia.
"We need to make sure we get the wheels on," he said. "Even if it takes half a second longer. I cannot tell you yes or no, but what we need to do is solid stops. We don't need 2.4s stops. We need solid 3 second stops. If you do them in 2.7s fine. But we're not going to 2.3s, 2.4s."