Haas say Grosjean and Magnussen free to race – but they have to respect each other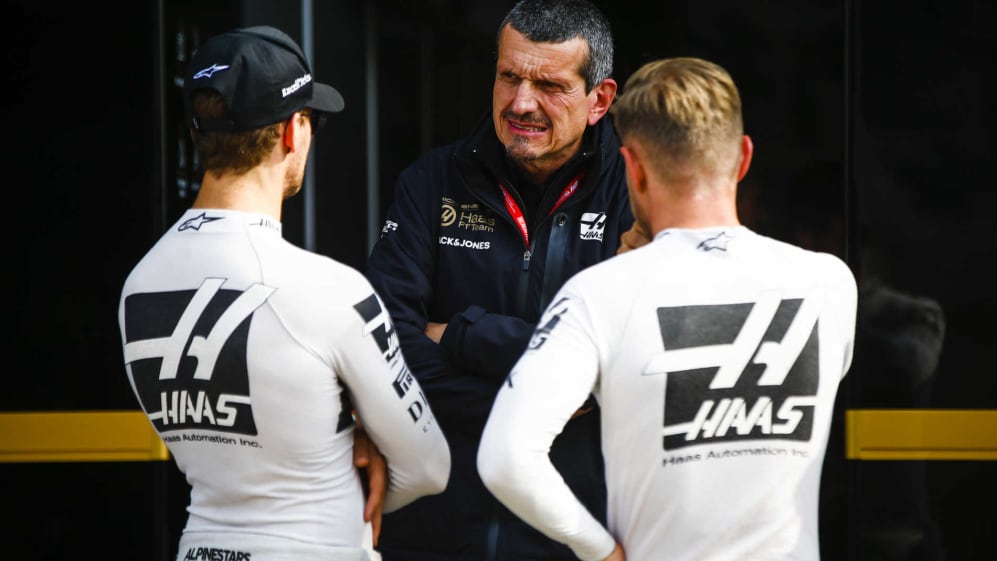 There were stern words uttered in the Haas motorhome after the Spanish Grand Prix, following an on-track scrap between Romain Grosjean and Kevin Magnussen that came dangerously close to costing the team their biggest points haul of the year. But ahead of the Monaco Grand Prix, Haas Team Principal Guenther Steiner admitted that having two fast drivers challenging each other on track might not be the worst thing…
Post-race, Steiner confirmed that Grosjean and Magnussen had cleared the air following their on-track contretemps – which saw Grosjean forced onto the run-off at Turn 1 to avoid a serious collision with Magnussen – while in Monaco, Steiner elucidated on what had been said in those conversations.
READ MORE: Thursday Pace Analysis – Monaco
"On Sunday [in Spain], they shook hands," said Steiner. "They knew exactly what they were doing, I don't have to tell them. If they are racing out there, each of them know what they shouldn't have done and whatnot, and that is what I wanted to make clear.
"[But] where do you stop from where is racing and where is wrong-doing? They both agreed, saying you did this, and they spoke between them. In the end, the atmosphere was like 'yeah, maybe we pushed a little bit too hard' but in the heat of the moment, it's racing… We lost a few points, which you can never be happy with obviously. It's a fine line. I think they fought hard, but they didn't try to push each other intentionally."
Asked about the difficulty of managing on-track situations like the one in Barcelona, Steiner replied: "On one side, I'm pretty happy.
"It is more difficult to manage, but it is good, because we are always performing. What do you want? I'd rather have added performance and a little bit of a headache on Sunday to keep me awake than anything else."
Despite their on-track spat, Spain still represented Haas' first double points finish of the season, with Magnussen holding onto the seventh place that he'd been defending in the fight, while Grosjean eventually fell to 10th. And looking ahead to Monaco, while Steiner had initially been cagey of his team's chances, telling the media "I'm not optimistic", in Free Practice 2, Magnussen and Grosjean used the upgraded Ferrari power unit in their VF-19s to finish seventh and 11th respectively – indicating that there could be more points to come for the American team this weekend.
"I think the car's got some good potential, which is a good surprise," said Grosjean. "Coming here, we didn't really know what to expect."
"The car feels good in low fuel," added Magnussen. "So we'll see what we can do for tyre management. It's a very tough track to overtake on so [race pace] is not the main priority, but of course we want to be fast in race runs as well. But so far it's going okay."