Haas Technical Director Resta calls 2022 car build 'most complex in the last 20 years'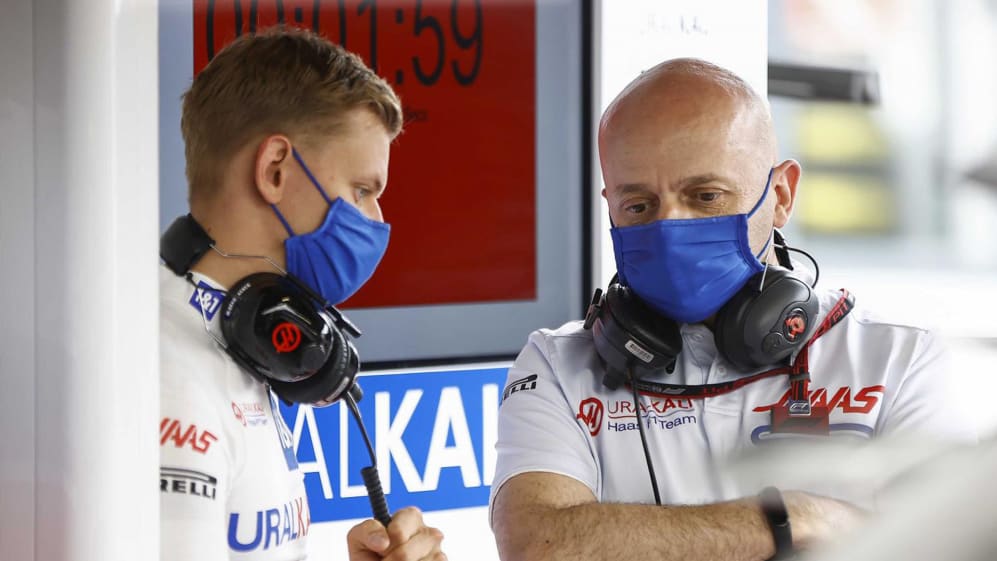 The maiden Haas F1 car to be worked on by Technical Director Simone Resta was also the first of the all-new 2022 cars to break cover: VF-22 was revealed to the world at the team's unveil on February 4 – with Resta revealing the challenge of having to tackle Formula 1's radical new regulations for this season.
Haas slipped to 10th in the constructors' standings in 2021, at the hand of a point-less season with rookie drivers Mick Schumacher and Nikita Mazepin.
READ MORE: Haas become first team to reveal 2022 car and livery
But speaking after the launch of Haas' VF-22, Resta spoke of his hope that the team's decision not to develop last year's VF-21, in favour of focusing on the 2022 car, would prove a "plus" for Haas this season – while explaining exactly why preparing the new machine had been such a challenge.
"In terms of creating a new car, it's probably the most complex [project] in the last 20 years," said Resta. "I've been really participating [in] a lot of launches in different positions, and I must confess, I can't remember such a big change in the last 20 or so years.
"So it's really a big one. There's a lot of expectation, a lot of uncertainty about what the others will do. We've been working on this so hard, for so long that all of us are really all uncertain about what to expect in the winter test.
READ MORE: Two big questions for Haas in 2022 – Can Schumacher and Mazepin take the team back to the midfield?
"It has been one of the biggest changes I can remember in Formula 1 from a technical point of view," added Resta. "The challenge from Team Haas was also that we were really rebuilding the technical structure, with a big change. So that was a complexity added to the technical complexity of developing the new project.
"The [decision] not to develop the '21 car in-season last year has given us more time and bandwidth to focus on the '22 car, which was clearly a plus for ourselves."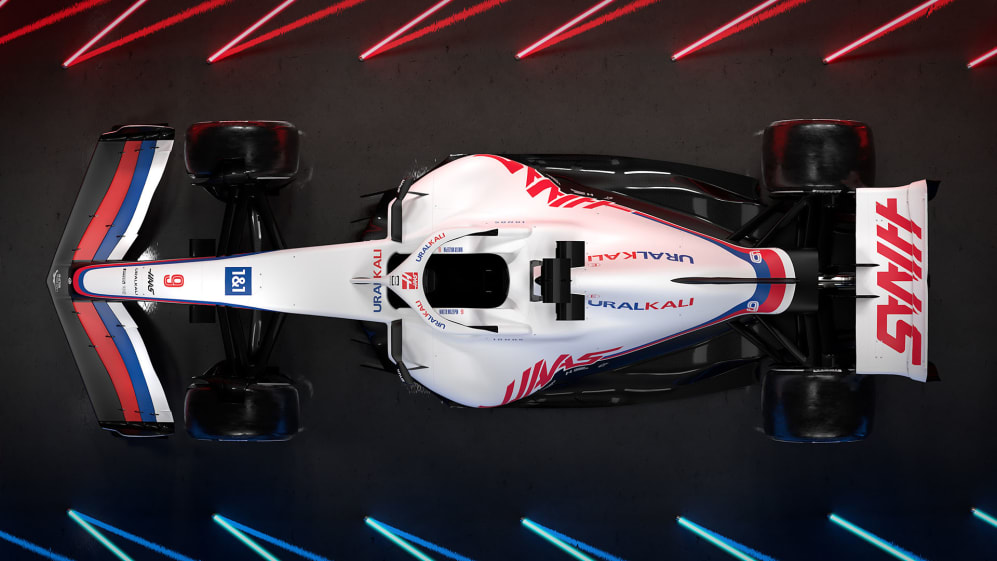 Resta joined Haas as Technical Director direct from Ferrari, with Haas also recruiting a number of other former Ferrari staff, as the Scuderia looked to slim down their head count to comply with Formula 1's cost cap regulations.
But with Haas also benefitting from their new design office being located close to Ferrari's Maranello HQ, Resta was candid that the team would lean on their relationship with Ferrari this season – while predicting that it could well take Haas "one year" to return to their glory days of 2018, when they finished fifth in the constructors' standings.
READ MORE: Haas acquire Ferrari personnel, based in Maranello
"From a supply parameter point of view, we try to maximise all the opportunities with Ferrari," said Resta.
"We are the smallest team on the grid, so therefore for us it's important to maximise the opportunities. The regulations have changed in a measurable way between last year and this year, with new components and specifications etcetera, so actually you can purchase from Ferrari fewer things in slightly different parameters. But in short we are trying to take everything possible within the regulations.
"We are a very young organisation," added Resta. "We will try to show our true potential in 2022 and [take] another step in 2023… once we are able to work together and improve day after day.
2022 F1 GRID: All the drivers and teams racing this season
"It's important to highlight that we are still in the early stages of our development and transition; we will still grow a lot this year and finesse areas and skillsets. I expect that we'll see the best deployment from this team in one year after developing the car and in general just more time working with each other."
Haas will show off the VF-22 in the flesh in the pit lane at the Circuit de Barcelona-Catalunya, ahead of the start of pre-season running at the track on February 23.