Hackers force Williams to abandon augmented reality app launch plans for 2021 car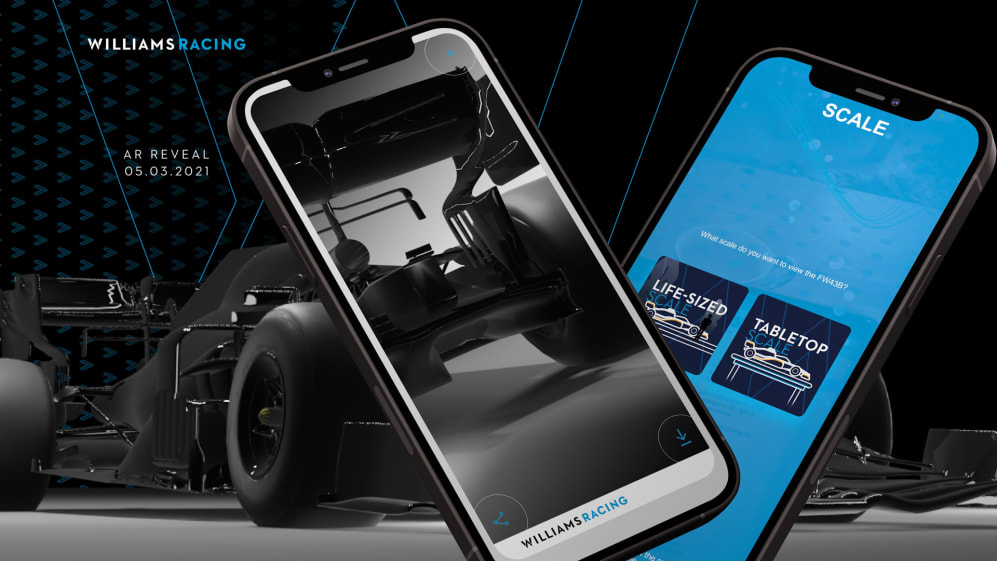 Hackers have forced Williams to abandon their innovative plans for the reveal of their new car for 2021, the FW43B, in favour of a more traditional launch.
The British team, which was acquired by investment firm Dorilton Capital last year after founder Sir Frank Williams sold up, were set to launch the new car today through an 'augmented reality' smartphone app, that would have let fans view the virtual car in a real space through their phone – allowing them to effectively project the new challenger on to their kitchen table or driveway.
But ahead of the planned launch, Williams revealed the app had been hacked, forcing them to change their plans.
READ MORE: Williams confirm Aitken to continue as reserve driver in 2021
The team said: "Williams Racing planned to reveal its 2021 challenger, the FW43B, via an augmented reality app later today. However, sadly, because the app was hacked prior to launch, this will no longer be possible. We have subsequently removed the app from both the Apple App Store and Android Google Play store.
"We were very much looking forward to sharing this experience with our fans, particularly during this difficult time when being able to bring in-person experiences directly to our fans is sadly not possible. We can only apologise that this has not been possible."
Instead, the team will now release more traditional images of the new car, which you will be able to see on F1.com this afternoon.