Hamilton and Red Bull collect 2021 DHL Fastest Lap and Pit Stop Awards
The F1 World Championship trophies weren't the only silverware on show in Abu Dhabi. DHL, the Global Logistics Partner of Formula 1, honoured Mercedes' Lewis Hamilton with the 2021 DHL Fastest Lap Award at Yas Marina, while Red Bull collected the 2021 DHL Fastest Pit Stop accolade.
DHL Fastest Lap Award
Taking the prize for the sixth time since 2014, Hamilton solidified his position atop the all-time Fastest Lap rankings. Presenting his trophy was Amna Al Qubaisi, the first Emirati female racing driver.
"As an aspiring driver, it is of course an honour and thrill for me to present this highly coveted DHL Award to one of the world's top racers," said Al Qubaisi. "It is also a tremendous honour to be here representing not only female drivers, but also the millions of female race fans and countless women working behind the scenes to make Formula championship racing happen. I want to thank DHL for acknowledging and celebrating this."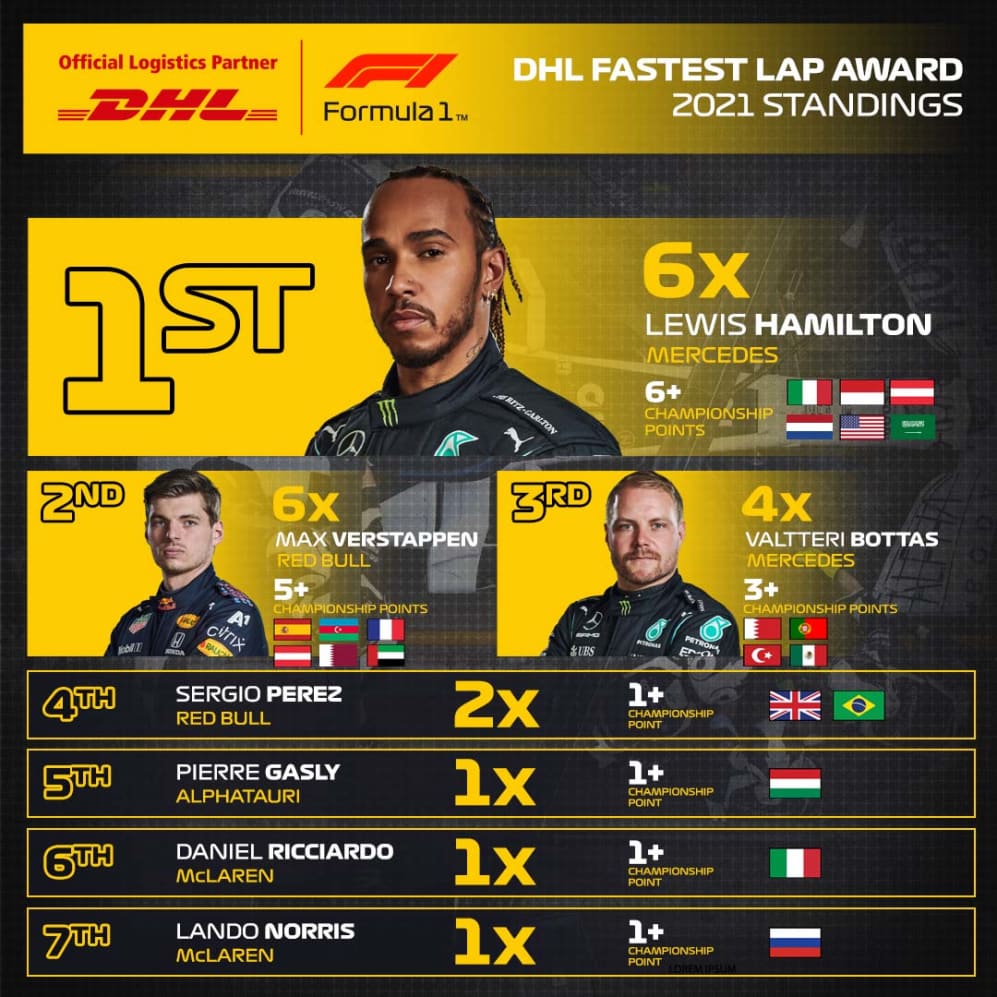 DHL Fastest Pit Stop Award
During the unprecedented 22-race 2021 calendar, Red Bull's pit crew achieved the fastest stop 13 times, including three consecutive wins in Qatar, Saudi Arabia and Abu Dhabi to close out the season.
Red Bull were also the only team to post pit-stop times under two seconds, which they accomplished a total of five times, with a best stop of 1.88s.
"Another model for speed, precision and clockwork reliability, Team Red Bull has now earned this distinction four years in a row," said DHL Express CEO John Pearson, who presented the winners with a unique trophy made from upcycled scrap metal as a symbol of DHL's commitment to sustainability.