Hamilton plays down Friday advantage, saying 'even less margin for error' in 2019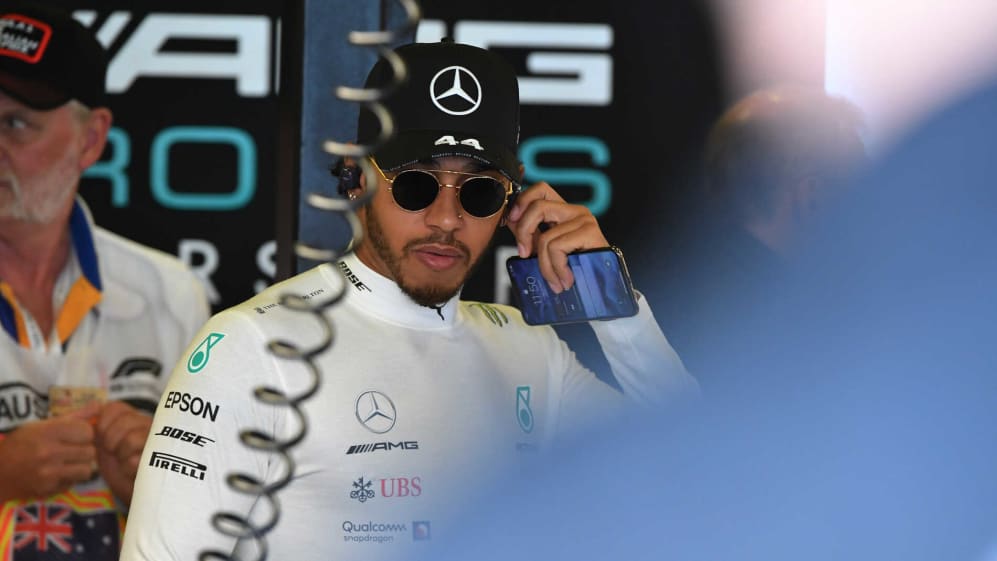 Mercedes gave us the first real flash of the potency of their 2019-spec W10 during Friday practice for the Australian Grand Prix, as Lewis Hamilton headed both practice sessions across the day. But although the team enjoyed a significant advantage over the rest of the field in FP2, Hamilton was under no illusions that he was suddenly odds on for victory in Sunday's Australian Grand Prix.
Having outpaced Ferrari rival Sebastian Vettel by just 0.036s in FP1, by FP2, Hamilton found himself 0.8s clear of the next non-Mercedes runner, the Red Bull of Max Verstappen, while Vettel was Ferrari's fastest driver in fifth – 0.873s behind. But Hamilton believes that the fight between Mercedes and their rivals will be much, much closer come qualifying.
Red Bull: Mercedes looks quick – but 'difficult to drive'
"If you look today at how close it is, even the mid-pack are really close, so I would say even more than ever before there's even less margin for error," said Hamilton. "That's how it's supposed to be, that's what we get paid the big bucks to do is to pull out those milliseconds to try and make the difference so I'm super stoked and excited for what's to come."
Hamilton revealed that he was especially 'super stoked' after driving the new regulation cars around the narrow confines of the Albert Park circuit.
"I really have a positive buzz from driving the car today," he said. "These new cars – the flow is unbelievable. It's how Formula 1 cars are supposed to be when they're wide and they're big."
Vettel lacking confidence, with Ferrari not yet in the groove
Over on the other side of the Mercedes garage, Valtteri Bottas was similarly circumspect about his team's apparent advantage over the rest of their rivals, despite the Finn finishing FP2 just 0.048s shy of Hamilton.
"I don't think we've seen all of the cards from any team yet honestly," he said. "We know how much we can improve for the qualifying and for the race, [but] we have no clue how much the others can. You know Ferrari, they were very strong in winter testing. I don't think their speed has somehow disappeared, so for sure they were testing something different and we'll find out tomorrow."