Vettel lacking confidence, with Ferrari not yet in the groove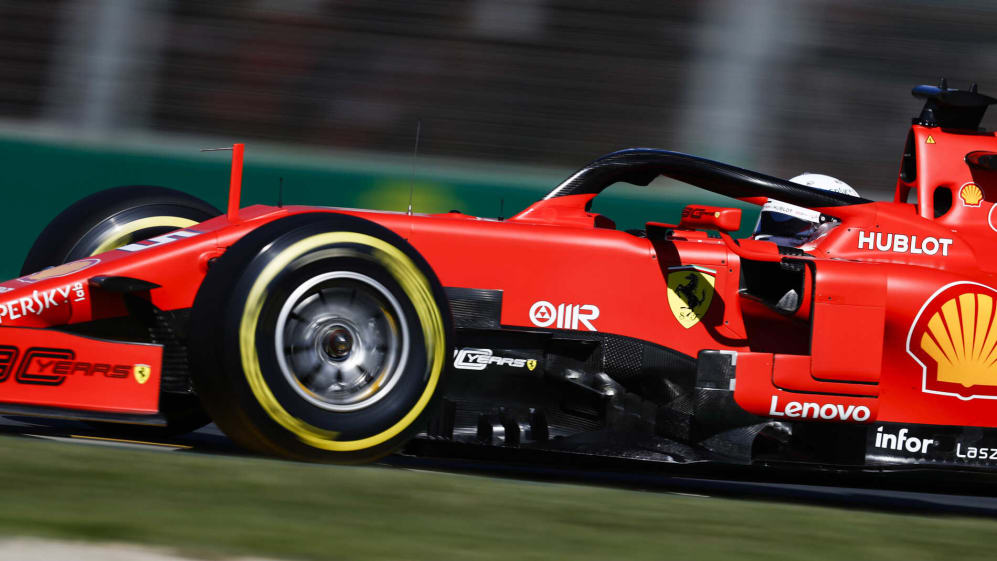 His SF90 looked on rails for the majority of pre-season testing, bolted to the ground and easy to drive. But Sebastian Vettel found his Ferrari behaving slightly differently on the first proper day of 2019 running in Melbourne on Friday, with the German ending up eight tenths and four places back of timesheet-topping rival Lewis Hamilton in FP2.
That kind of deficit might ordinarily be cause for worry, but a relaxed Vettel didn't seem too troubled by the Scuderia's opening day form, saying he knew there was plenty of lap time to be found once his car was dialled in.
"We were not as fast as we maybe would like, but it's Friday so it doesn't matter," he said matter of factly.
"It was a tricky day for us – it was probably a tricky day for everyone. I think for us we're not yet where we want to be. Not so much in terms of lap time but more in terms of car feel and handling.
"We didn't really get into the groove, into the rhythm, and that's quite important round here. I'm hoping that tomorrow is a better day, and if we can get that confidence and groove back then there is a lot of lap time in that around here."
We didn't really get into the groove, into the rhythm, and that's quite important round here
Asked if he was surprised to have lost confidence in his car, given the position of strength Ferrari appeared to be in at the end of testing, Vettel said: "Yes and no - I've had this more than once.
"I can feel I have the car under me I had in testing, but it doesn't do the same things, it's not doing exactly what I like here and there and that's why I'm lacking confidence. But at this point I think we are all flat-out trying to understand what happened in the session, the things that we tried and how they changed it and so on.
"I don't think it was an awful session. I think here and there there were bits that were really, really good and we can build on, so now it's about stringing it together and having a better day tomorrow."
Vettel's team mate Charles Leclerc, whose first Friday for Ferrari ended with a lairy spin out of Turn 4, echoed the four-time world champion, saying: "There's no panic. We'll try to figure out what's wrong and we already have some ideas and we can fix it for tomorrow.
"At the end we are not flat-out, that's for sure. We will only see in qualifying where we are exactly. It was a more difficult session. But if you ask me if we are panicking, no, not yet."