Hamilton calls on fellow drivers to 'become united' in fight against inequality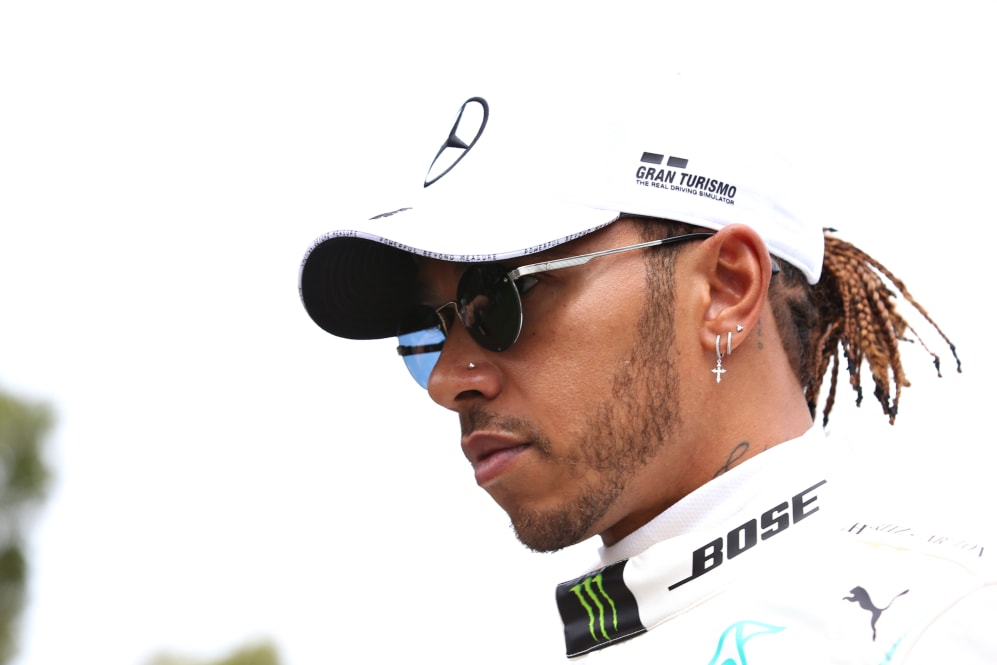 The revised 2020 season is nearly upon us, with Lewis Hamilton gunning for a record-tying seventh world championship this year. But ahead of the Austrian Grand Prix, the Mercedes driver had more than racing on his mind, as he publicly called once more for his fellow drivers to unite against inequality in the sport.
Hamilton was outspoken in the aftermath of the death of George Floyd in the United States in May, using his Instagram account to call on drivers, teams and authorities to do more to battle racism and inequality in Formula 1. And having arrived at the Red Bull Ring, Hamilton again took the opportunity to raise the issue.
"The callout [on Instagram] was really for everyone in this industry," said Hamilton on Thursday in Austria. "There are so many great jobs [in Formula 1], there are so many opportunities, but none so far, or very, very few opportunities, have been [given] to minorities, so I think we do really have to push, and more needs to be done for sure.
READ MORE: Ricciardo admits he felt 'naïve' after Hamilton racism comments
"I won't stop pushing till we really see change," he added. "Seeing one person of colour added to the paddock is not diversity, and so we've really got to dig deep, and really try to pull together and do what we can to shift this, and I think it starts with education."
One question mark ahead of the weekend was whether Hamilton planned to take a knee during the national anthem, adopting the universal anti-racism protest symbol popularised by NFL player Colin Kaepernick in 2016.
And while Hamilton said that his decision on whether or not to take a knee hadn't been a priority coming into the race, he voiced his hope that he and his fellow drivers would present a united front in some capacity ahead of the Grand Prix on Sunday.
"We [the drivers] haven't all spoken – I'm sure during this weekend we will," said Hamilton, when asked whether there were plans for all the drivers to take a knee. "It's not something that's been on the top of my mind. I've been asked the question multiple times, and it's not really been a priority for me, whether I plan to kneel at the start line.
READ MORE: Why Hamilton is under more pressure in 2020 than any other recent season
"We'll see on Sunday. I think whatever we do, we'll try to do it united. I think it's really important that we remain united, or we become united, I would say, in this sport. We really do have to fight for the injustices and the inequality."
Both Hamilton and Mercedes team mate Valtteri Bottas will race this season in black-liveried Mercedes W11s and wearing black overalls, symbolising the team's commitment to fighting racism and discrimination, while a number of Formula 1 teams have planned changes to their liveries in support of Formula 1's #WeRaceAsOne initiative.