Ricciardo admits he felt 'naïve' after Hamilton racism comments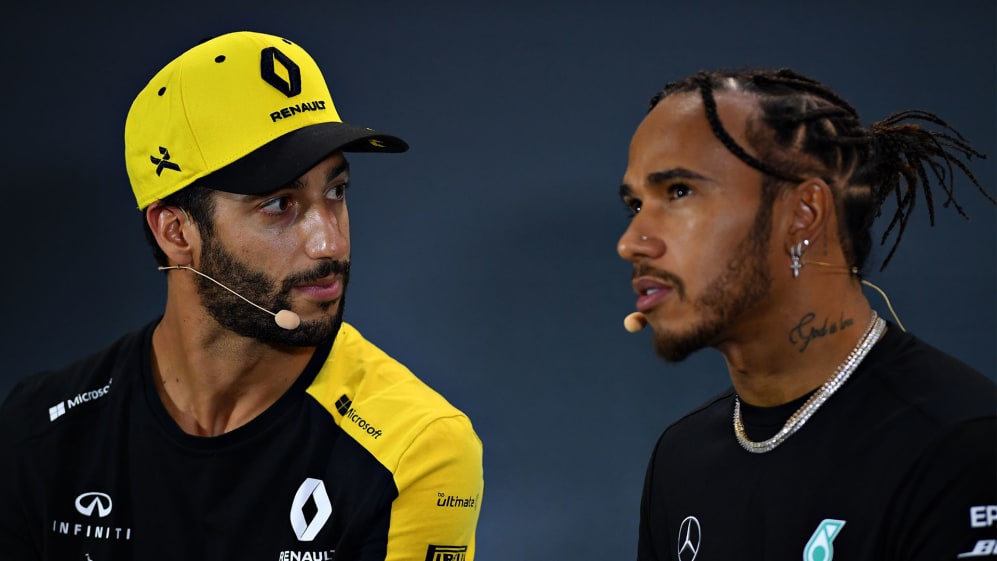 Daniel Ricciardo has opened up about his voyage of discovery during the advent of the #BlackLivesMatter movement following the death of George Floyd in the United States, admitting that learning about racism had "opened [his] eyes" and left him feeling "naïve" about his attitudes towards the problem.
An Instagram post from Lewis Hamilton in May saw Mercedes' six-time champion call out his fellow F1 drivers for not speaking out on the George Floyd killing, with Hamilton writing: "I see those of you who are staying silent, some of you the biggest of stars yet you stay silent in the midst of injustice. Not a sign from anybody in my industry which of course is a white-dominated sport."
READ MORE: Hamilton to launch new commission to improve diversity in motorsport
And Ricciardo, who subsequently reacted to the George Floyd killing in a post on Instagram, conceded in an interview with Sky Sports F1 that silence on racism "is part of the problem".
"I've certainly learned a lot the last few weeks," Ricciardo said. "I've been reading, I've been watching and it's opened my eyes. I've learnt that just because you might not consider yourself a racist or a person of conflict, that's not enough. You have to speak up, you have to educate yourself and others around you because what I understood is, being silent is part of the problem.
Because of the volume of everyone getting involved, and all races getting involved, that's been really powerful
"I felt a bit… I don't know if it's guilty or just like, 'How can I be so naïve to everything that's been going on?'. And it's not only the last few weeks, but it's been months, it's been years. It is good that finally more of the world is getting exposed to it and people are behind it. Also, understanding that it's okay to speak up, you're not going to be judged, you're not going to be criticised, and I think because of the volume of everyone getting involved, and all races getting involved, that's been really powerful."
READ MORE: Ricciardo explains why Ocon and Norris are key to his future success
Ricciardo also responded to the implementation of Formula 1's #WeRaceAsOne initiative, hoping that it was "a start" in the sport becoming "accountable".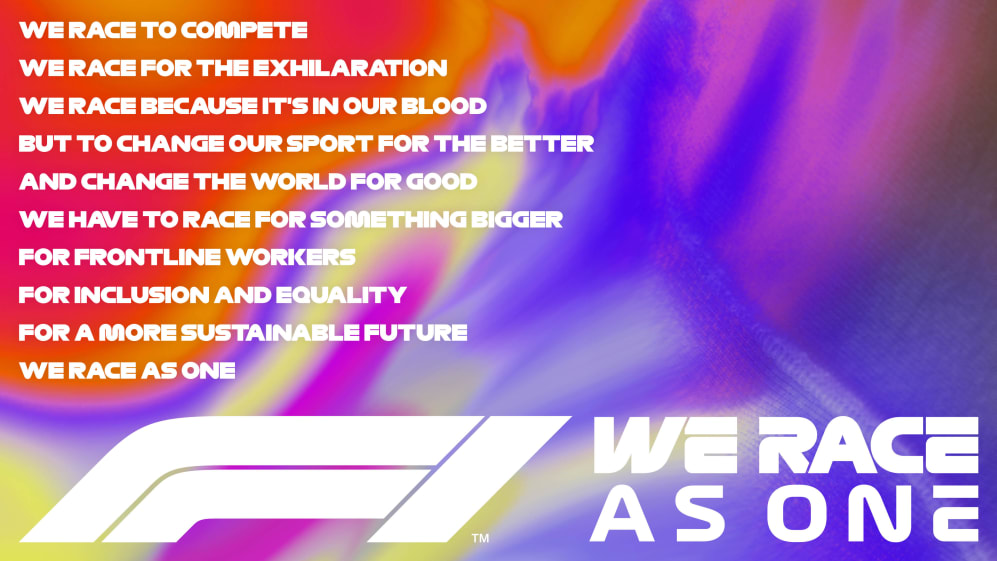 "Probably every aspect of everything we do in life, we can do better, we can be better," he said. "But one thing is thinking about it, then it's talking about it, then it's acting on it, and I think now finally actions are being taken, and we have to hold ourselves accountable.
"It's not just a phase, it's not something that we do for a week and then forget about and say, 'We've done our post on social media and we don't have to worry about it anymore'… For real change to happen, it needs to continue. So I'm glad that we're doing what we can now. It's a start."
Ahead of the season start, meanwhile, Lewis Hamilton recently took to the streets of London to participate in a #BlackLivesMatter peaceful protest, calling the experience "really moving".