Hamilton ecstatic with breakthrough Hungary pole after 'big rollercoaster ride' amid Mercedes' recent struggles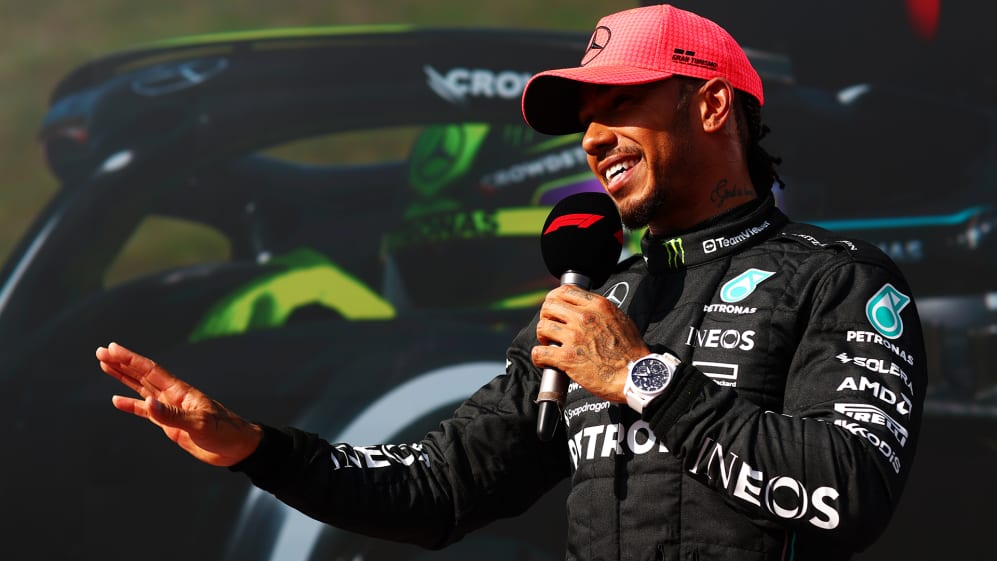 Lewis Hamilton expressed his satisfaction after returning to the top of the timesheets in qualifying for the first time in a year-and-a-half with his storming, pole position-grabbing performance at the Hungaroring on Saturday.
Mercedes driver Hamilton, who was last on pole at the 2021 Saudi Arabian Grand Prix, mastered Pirelli's Alternative Tyre Allocation format to make it through to Q3 and snatch top spot away from Red Bull rival Max Verstappen with his final attempt.
READ MORE: Hamilton beats Verstappen and Norris to Hungarian GP pole in qualifying thriller
As well as ending a drought amid Mercedes' performance struggles in the ground-effect era, it marked a record ninth pole for Hamilton at the Budapest venue and the 104th of the seven-time world champion's glittering career, further extending his lead in the all-time list.
Asked if he was out of breath or just excited about the result after stepping out of his car, Hamilton said: "I think both. It's been a crazy year-and-a-half, so I've lost my voice from shouting so much in the car – it's amazing that feeling.
"I feel so grateful to be up here, because the team have worked so hard. We've been pushing so hard over this time, so to finally get a pole, it feels like the first time.
"I didn't expect coming today that we would be fighting for pole, so when I went into that last run, I gave it absolutely everything – there was nothing left in it."
Reflecting on his and Mercedes' journey back to the top, Hamilton added: "[It's been] massively challenging for everybody in the team. There's been ups and downs, a big, big rollercoaster ride.
READ MORE: Formula 1 to race in Hungary until 2032
"But none of us have lost faith. We've all just united together. We're focusing on trying to steer the car in the right direction. Today we were losing time in Turns 4 and 11, compared to the others, so I just sent it and hoped that I stayed on track.
"But it has been tough and it's going to continue to be tough moving on from here, but I think hopefully this shows we are on the right track and hopefully we can do it if we keep pushing."
Hamilton is now focused on converting his 104th pole into what would be the 104th victory of his F1 career – his last win also achieved at the Jeddah Corniche Circuit back in 2021.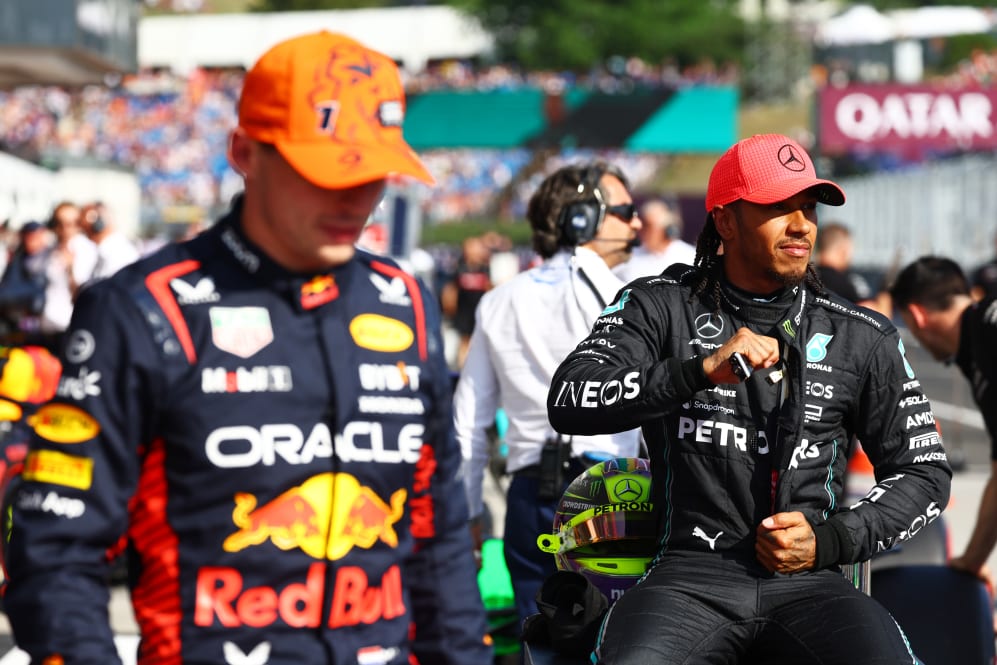 "I just have to see if I can sleep tonight," he commented, turning his attention to the race. "I think tomorrow we will study as hard as we can. We will bring it… Bring our A-game tomorrow as a team.
"It's going to be difficult to fight these two guys [Verstappen and Norris]. Lando has been doing a mega job, it's been great to see McLaren up there battling. And Max, he is always up there, always doing his thing."
READ MORE: Tost opens up on 'difficult and emotional' call to replace De Vries with Ricciardo
While Hamilton starred in qualifying, team mate George Russell dramatically dropped out in Q1 in 18th as he rued a compromised warm-up lap for his final attempt – having struggled to find track position and stay out of the way of drivers completing runs.
Giving his take after the session, Russell said: "I knew how quick the car was and we knew that we'd be fighting for the front row, but obviously Lewis has done an amazing job.
"I'm really disappointed to be out where we were, because the car was really quick and we just got completely screwed with that last lap with the track positioning. There's not a lot to say, we rarely make these kind of mistakes and we got bitten really hard today, so it's disappointing."