Hamilton expecting Russell to 'bring the heat' as he backs Briton to energise Mercedes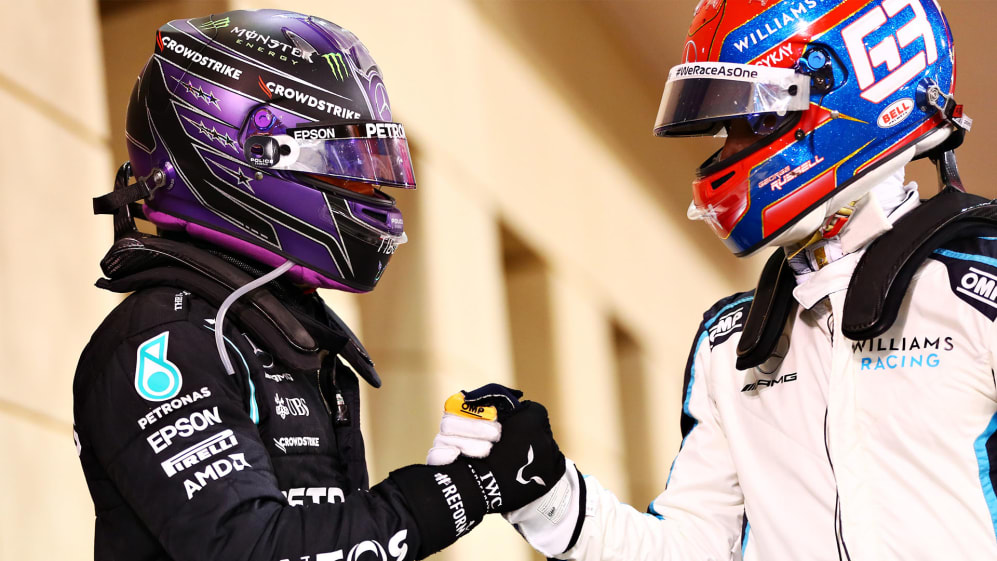 Mercedes will field their first new line-up since 2017 next year as George Russell steps up to partner Lewis Hamilton – with Hamilton expecting his "super-hungry" fellow Briton to energise the Silver Arrows, as well as to challenge him on track.
Valtteri Bottas' announcement last Monday that he would depart for Alfa Romeo for 2022 paved the way for Russell to make the move from Williams to Mercedes – with Hamilton asked at Monza ahead of the Italian Grand Prix what his thoughts were on Mercedes' new signing.
READ MORE: Wolff says signing Russell wasn't a 'straightforward decision' – but backs Briton to form strong partnership with Hamilton
"Naturally he's a part of that younger group," said Hamilton. "I think the young talent that's coming through is so great for the sport, and is the future of the sport.
"I think new fresh blood in our team is going to be great, obviously, because I'm the oldie there! And I think that definitely will energise the whole team, knowing they have a new youngster coming through who's super-hungry, driven and will be pushing the team forwards."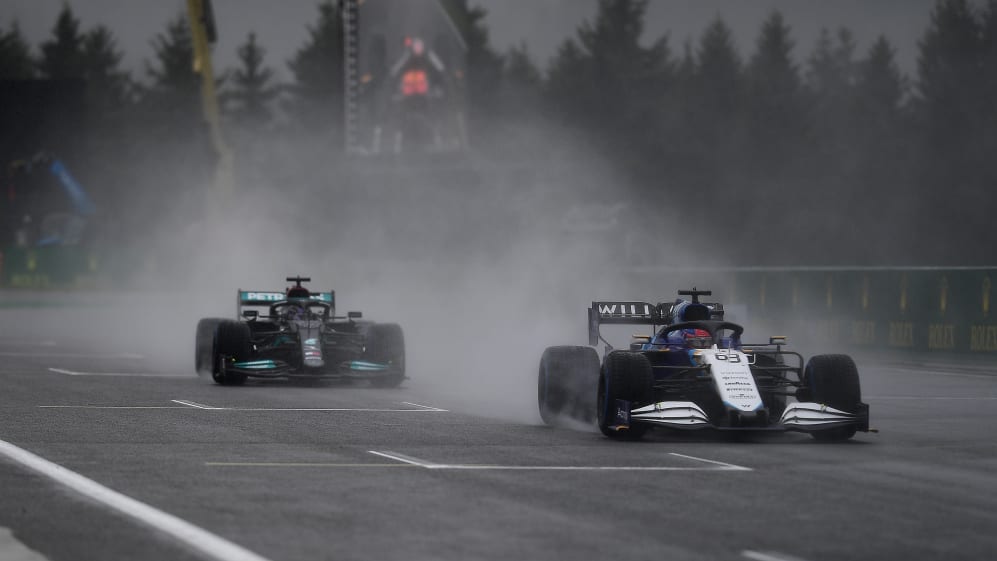 Asked whether he'd spent time analysing Russell's strengths and weaknesses, meanwhile, Hamilton replied with a forceful "no", adding: "I mean, I've watched George come through Formula 3, GP2 and of course I've watched a lot of the racing that he's done, moves that he's done.
"There's no doubt that he's incredibly talented. I've not looked into detail where he's weak – it's not something I really put much energy towards. I just know that he's going to continue to get stronger, even in these next nine races, and next year again he'll be bringing the heat, for sure."
READ MORE: Hamilton says Bottas is 'best team mate I've had' as Finn announces Alfa Romeo move
In the lead-up to Mercedes' confirmation of their driver line-up for 2022, Hamilton made no bones about voicing his support for Bottas.
And the seven-time champion went on to praise the job done by the Finn at Mercedes since 2017, as the pair seek to end their partnership with a fifth consecutive constructors' crown for the team, in the face of stiff opposition from Red Bull.
"It's been amazing," said Hamilton of his time as team mates with Bottas. "I've thoroughly enjoyed it, it's been an amazing journey. I've earned a friend through the time and we've helped the team achieve four world titles during that time.
ANALYSIS: Why Mercedes chose to promote Russell for 2022 – and the impact it has on the driver market
"Obviously we're still trying to close out on a high, but I'm also just really excited for his next chapter in his life. Everything that we've grown and learnt together, he will continue on growing and improving."