Hamilton fearful of Red Bull threat in Singapore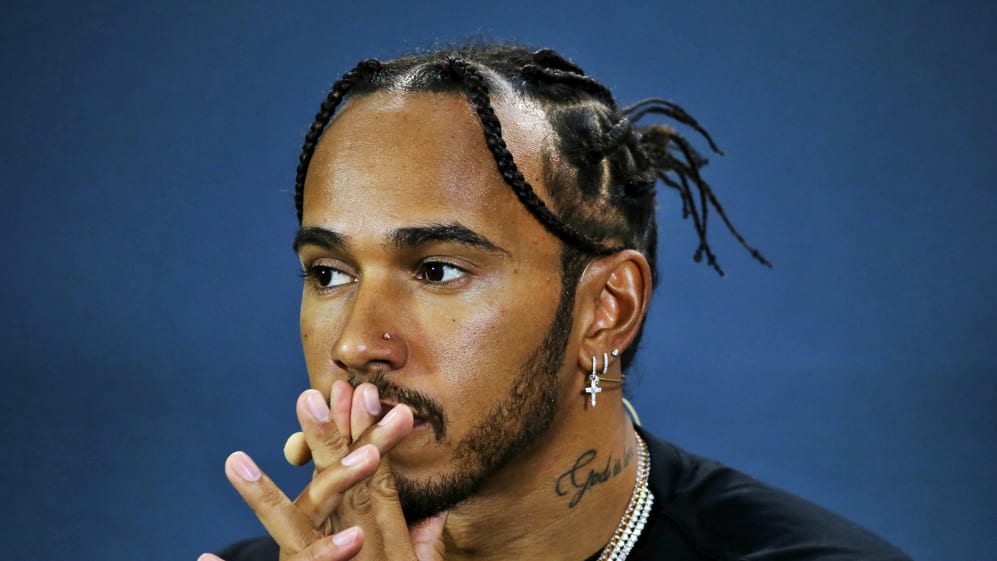 Charles Leclerc and Ferrari may have kept Mercedes off the top step of the podium for the past two races – but ahead of the Singapore Grand Prix, Lewis Hamilton was predicting that Red Bull would be the team he had to beat around the Marina Bay Street Circuit this weekend.
Hamilton has been victorious in the previous two editions of the Singapore Grand Prix. But with Red Bull's downforce-oriented RB15 set to be well-suited to the demands of the 23-cornered street track – and Max Verstappen eager to get back to an F1 podium, at a track where he's started from P2 on the grid for the past two years – Hamilton has been readying himself for a hard fight in Singapore.
READ MORE: Why the only thing splitting Red Bull and Mercedes in Singapore could be the drivers
"When you come here each year, [the balance of performance] shifts between the Ferrari, the Red Bulls and us," said Hamilton, who, last year, enjoyed a tight battle with Verstappen for victory at the Singapore Grand Prix.
We've not really performed that well particularly in Singapore over the last couple of years, but have come out with not such bad results
"The Red Bulls have particularly been quick over the years, so we anticipate they're going to be strong this weekend, and again, I have no idea whether Ferrari will be quick, as they have been in the last two races. We'll just focus on ourselves, trying to make sure we extract the most we can.
"We've not really performed that well particularly [in Singapore] over the last couple of years, but have come out with not such bad results due to other circumstances. So I hope that we fare well."
READ MORE: Leclerc 'happy' if Hamilton races harder in future
One of Mercedes' toughest weekends in 2019 – and they've been admittedly rare – came at the Austrian Grand Prix, where cooling issues on their W10 car put them out of contention for the win. And asked whether he feared a repeat of those issues in Singapore, a race famous for its often-stifling heat and humidity, Hamilton replied: "I'm sure that's definitely on the radar.
FIGHT NIGHT: How brutal Singapore GP pushes drivers to the limit
"This is one of the toughest races, if not the toughest race of the year physically and mentally… But it's not really the hottest that we've seen so far so fingers crossed it stays something similar to this – but of course if the rain comes, whatever, if it gets hotter through the weekend, it could change."
Hamilton arrives in Singapore with a healthy 63-point lead over Mercedes team mate Valtteri Bottas in the drivers' standings, with seven races left to run this season.