Leclerc 'happy' if Hamilton races harder in future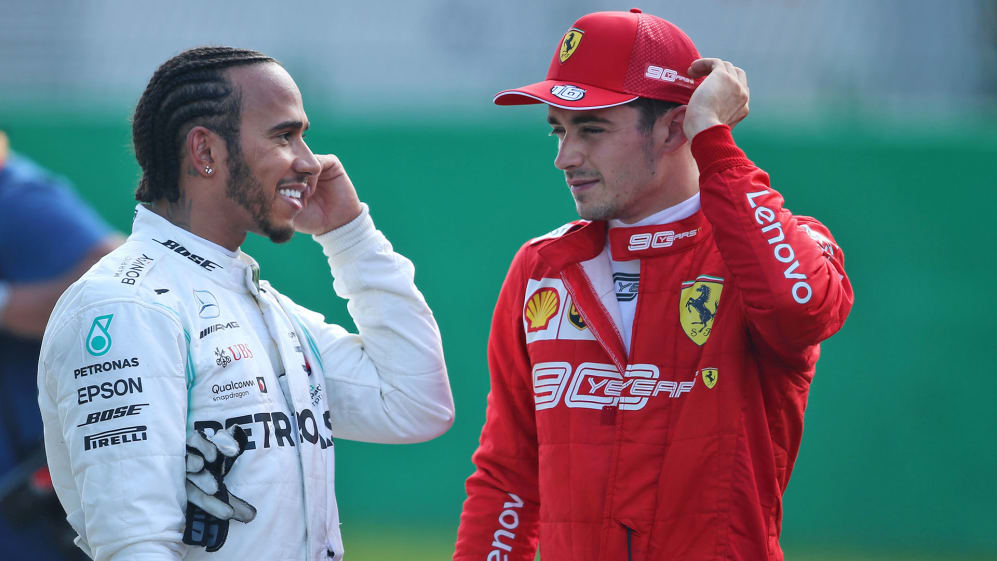 "I think it's hard racing. I was completely aware of what I was doing in the car," said Leclerc of the events at Monza. "I think in this particular moment, the one he was talking [about], on the braking point, I was probably not completely aware he was on the right.
"Overall I wanted to race hard, which I did, and I've changed my approach after Austria. I think from then on it's been pretty straightforward from the Stewards that we could race a bit harder and I enjoyed driving like this."
TECH TUESDAY: Why the only thing splitting Red Bull and Mercedes in Singapore could be the drivers
As the drivers prepare to race under the lights at Marina Bay, a circuit on which Ferrari team mate Sebastian Vettel has taken seven podiums, Leclerc said he won't change his style – it's up to Hamilton to do so.
"I'm happy to continue and if he wants to change, I'm happy he changes too," said Leclerc.
It sets up an enticing battle in Singapore, then, where the drivers will be pushed to the limit – and where Hamilton's hopes of securing a record fifth Singapore GP victory look far from certain…