Hamilton and Russell give verdict on where Mercedes can qualify after disrupted opening day in Melbourne
Weather and performance meant FP1 and FP2 provided much in the way of contrast for Mercedes drivers Lewis Hamilton and George Russell on Friday of the 2023 Australian Grand Prix.
Hamilton finished second to Max Verstappen in a disrupted FP1 session but dropped to 13th overall in FP2, which began in the dry before rain fell and cemented Fernando Alonso's place at the top of the timesheets. The seven-time champion said: "This morning was good; this afternoon wasn't so good.
FP2: Alonso fastest for Aston Martin before rain falls on Albert Park
"It [the car] felt a little bit better this morning, [we] made some changes, they didn't work, so we'll revise those tonight. Then it rained obviously so it wasn't the best of sessions. You don't really learn a huge amount when it's between [conditions], so just keep the car safe."
The veteran driver added that he considered Mercedes to be off the pace of the Red Bulls once again.
"We won't be competing against the Red Bulls. It will just be about trying to see if we can get up as high as possible. I think we've got pace to be around fifth [place] area, same as the last race," added Hamilton.
Team mate Russell, meanwhile, took P9 in the first session and P4 in FP2 – and he said that the car's balance had improved for him from session to session.
"FP2 was obviously a little bit frustrating for everybody with the weather coming in a little bit surprisingly, but it was a reasonable session for us," he commented. "We definitely made a step from FP1 which is a good thing.
"We made a lot of set-up changes over the break [between sessions]. We've been doing some good steps recently; we've been changing quite a few things and getting the car into a nice window as the weekend progresses, so that's quite satisfying sat in the driver's seat knowing that the car feels better and as a team we've contributed towards that.
"We need to see how that translates into tomorrow but in FP1 I was not happy with the car and in FP2 I was pretty happy, so yeah, not too bad."
READ MORE: 'It's team first' – Perez and Verstappen 'know the rules of engagement' insists Red Bull boss Horner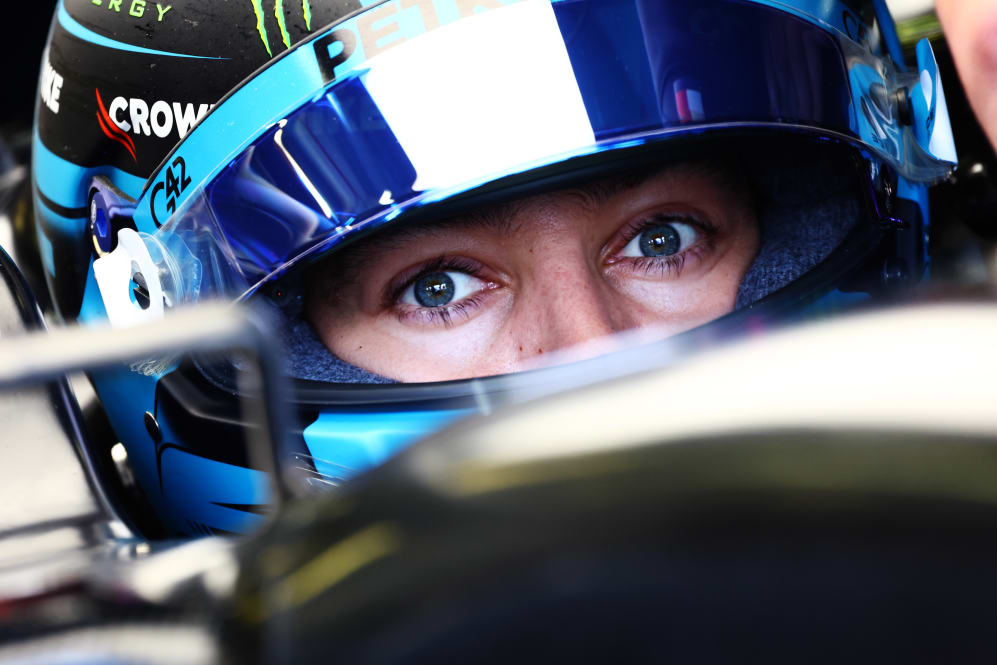 Team Principal Toto Wolff's comments echoed those of his drivers, Wolff saying that the team had worked in a "good direction".
"I think we looked okay on the [dry] tyre but obviously the real competitive cars weren't out there. But the grip level was good. We tried two different things on the cars: it worked on one, not the other. So it's a good direction that we got," concluded Wolff.
FP3 takes place at 1230 local time as Mercedes look to continue their work on setting up the W14, which has put them level on points with Aston Martin heading into this weekend's Australian Grand Prix.