Hamilton happy to end 'wobbly weekend' with 'really strong race'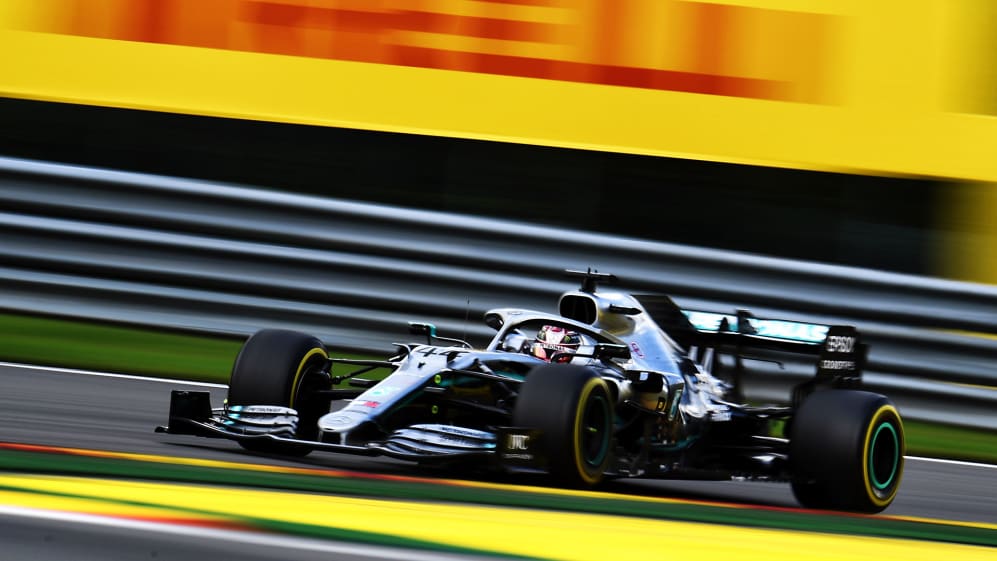 In the face of two super-powerful Ferraris, Mercedes's Lewis Hamilton declared himself well pleased with his Belgian Grand Prix performance, as the five-time champion overcame a 10-second gap after the pit stops to finish within a second of first-time victor Charles Leclerc.
A slow tyre change from Mercedes on Lap 22 saw Hamilton emerge in a distant net third place with 22 more laps left to run. But the five-time champion saw off Ferrari's struggling Sebastian Vettel, before piling the pressure onto race leader Leclerc.
READ MORE: Leclerc holds off Hamilton to take emotional maiden Grand Prix victory
And while he ultimately had to settle for second place, crossing the line just 0.981s behind the Monegasque, Hamilton was satisfied with his efforts after a weekend that saw him suffer technical issues in FP1 and a crash in FP3, on top of the passing of F2 racer Anthoine Hubert on Saturday.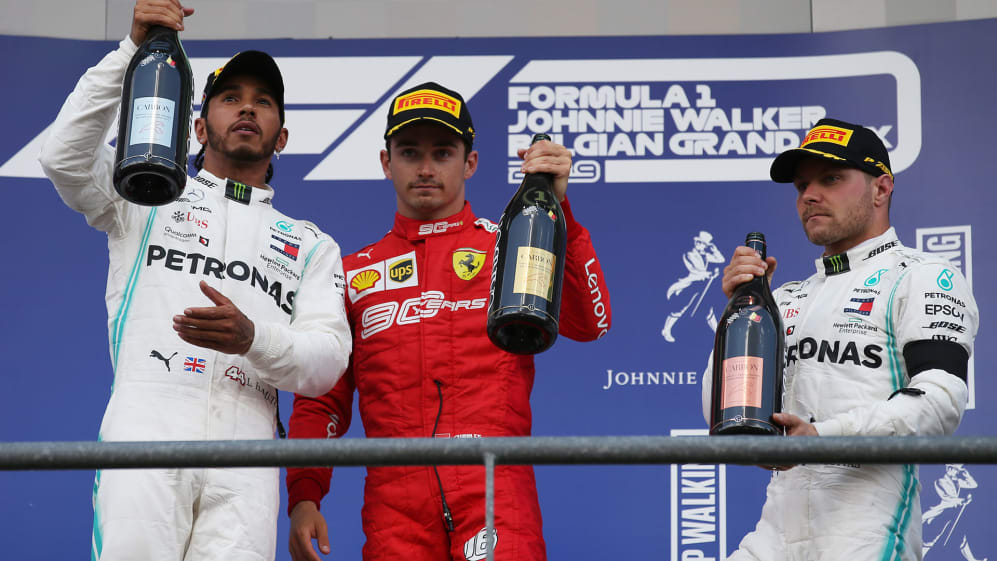 To finish only nine-tenths behind Leclerc, I'm pretty happy with that
"Against all odds, we progressed forwards and it was ultimately a really, really strong race," said Hamilton. "[Ferrari] were quicker than we thought they would be… Charles was doing great times. [But] if I had been second at the start, I think we would have had a good race towards the end.
"[After the pit stop] we came out nine seconds, or whatever it was behind and it was so hard to catch that up. But to finish only nine-tenths behind him, I'm pretty happy with that."
Hamilton admitted that it had been hard to race following the events of Saturday which ultimately claimed the life of Hubert.
READ MORE: Tributes pour in for Anthoine Hubert from racing world
"I had to just go out there, and we all had to try and clear our thoughts and race with Anthoine in spirit," he said. "It was really hard to believe that we lost a great racing driver yesterday, yet the world just continues on, and the race was going on so you have to get in the car and go and do your job. But I just raced with him and his family in my thoughts and prayers today and as a team, I think we did a good job.
"The race I feel really good about," he added. "It's been a bit of a wobbly weekend, but to end a positive in the sense of the result – we'll take it."
Hamilton finishing second to Bottas's third sees the five-time champion stretch his lead over the Finn to 65 points in the drivers's standings, with eight races left to go this season.
2019
Drivers' standings post-Spa
POSITION
POINTS

1

Lewis

Hamilton

Mercedes

268

2

Valtteri

Bottas

Mercedes

203

3

Max

Verstappen

Red Bull Racing

181

4

Sebastian

Vettel

Ferrari

169

5

Charles

Leclerc

Ferrari

157