Hamilton happy to start P3 after 'night and day' improvements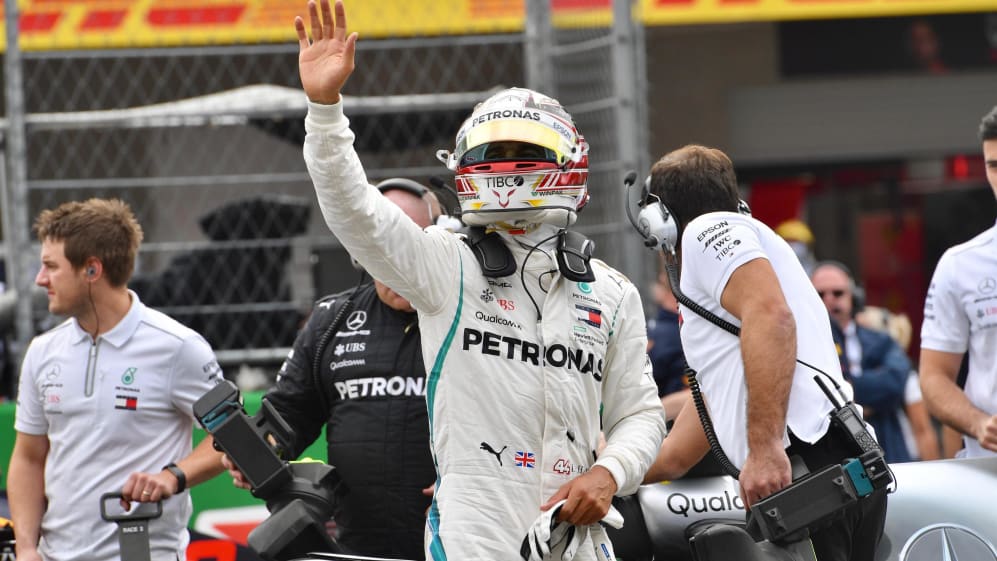 Usually he'd be gutted to have missed out on pole, but given the strength of Red Bull at the high-altitude Autodromo Hermanos Rodriguez, Lewis Hamilton was left celebrating that he'd achieved the best result possible after he secured third on the grid for Sunday's Mexican Grand Prix. And he hailed the 'night and day' improvements by Mercedes that helped him bounce back from a tough Friday…
Hamilton, who needs to finish seventh or higher on Sunday to wrap up a fifth world championship, admitted on Friday that the Silver Arrows had 'some ground to make up', with the Briton unable to get within a second of Max Verstappen's leading pace in either practice session, while team mate Valtteri Bottas reported grip issues.
Red Bull, as many had expected, continued their dominance on Saturday, with Daniel Ricciardo stealing pole ahead of team mate Max Verstappen. But behind them, Hamilton was just 0.135s off the pace in third, a huge improvement from Friday, and he was quick to praise the work of his mechanics.
"Honestly, it's night and day difference," said Hamilton. "Yesterday we really were struggling. FP1 was OK but then once we got to FP2 it was not fun to drive, that's for sure.
"There were several different problems on the whole car, mechanical side, aero side, mostly mechanical side and a little bit aero and a little bit on the engine side of things.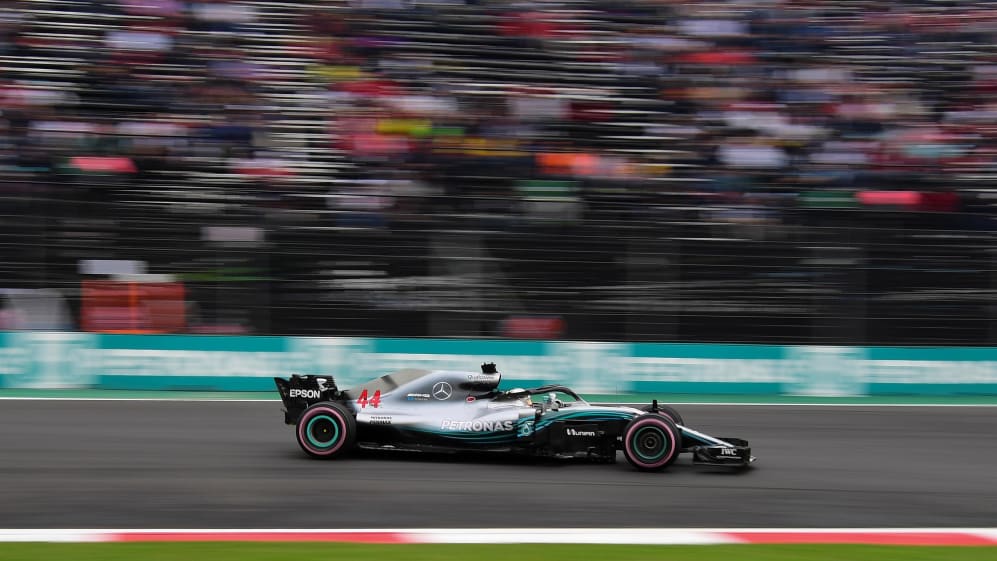 "So big changes and improvements were made overnight and to come back in today and put us in contention all of a sudden – we didn't think yesterday with that performance that we would be able to qualify on an ultrasoft, so that would have been a massive disadvantage for us tomorrow if we had to start on the hyper for example.
"As soon as we got into qualifying, I knew straight away the way the car's feeling, I was like, 'OK we're in a much stronger position to fight for position'. I'm just glad that I was able to do the job, improve on my second run. Qualifying was pretty good for me."
Last year's race was turned on its head in the opening minute when pole-sitter Sebastian Vettel and Hamilton, who started third, collided on the first lap, allowing Verstappen to ultimately clinch a memorable victory.
Hamilton went on to finish ninth, a result that secured his fourth world title, and despite that first-lap shunt, the Briton says he will fight to make up positions off the line on Sunday.
"You saw what happened last year with the red car behind. I don't know. It really depends how we get away but third place is a nice place to start here," he added.
"You get a good tow from the guys up ahead. Naturally I will be fighting to try and at least gain a position. But of course I'm aware of the Bulls ahead."
And Red Bull team boss Christian Horner will tell his drivers to keep an eye on a charging Hamilton from behind, urging them both to keep their noses clean at the start.
Horner said: "Synchronised driving down to Turn 1 and drive as wide as you can (that's what I'll tell them).
"The Ferrari and Mercedes on the drag race down to Turn 1 – we saw in Japan when Sebastian was behind Max, we saw Sebastian on Daniel in Austin last weekend - they're so strong in a straight line.
"It's the same with Lewis. They have got to be more focused on what those guys are doing than too focused on themselves."