Hamilton has 'total faith' Mercedes can build a contending car in 2024 after finishing second in Mexico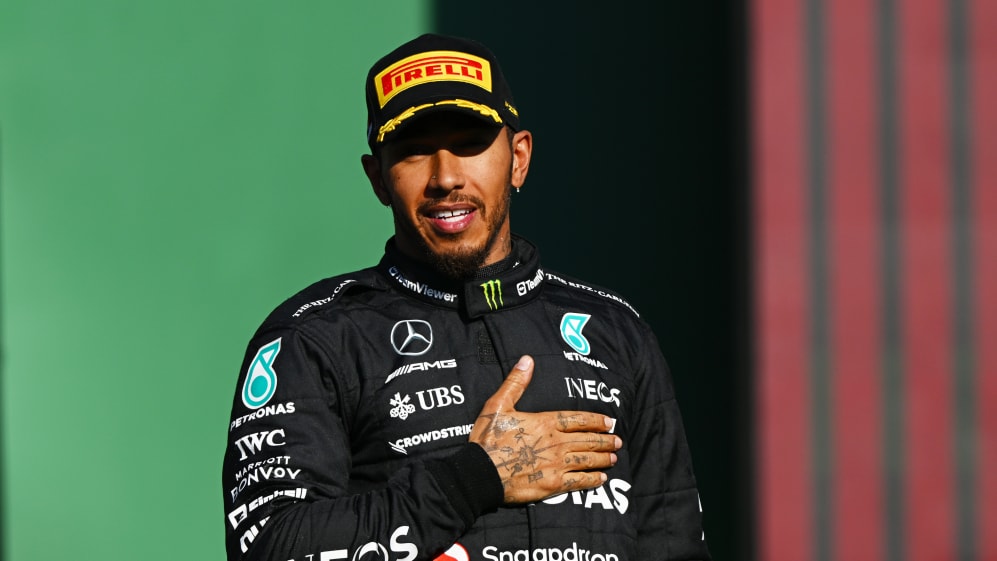 Lewis Hamilton heaped praise on Mercedes after he finished in second place at this weekend's Mexico City Grand Prix. The seven-time champion also reiterated his confidence in his team's abilities to build a car that can challenge Red Bull in 2024.
Hamilton was running in fifth, after starting sixth in the early stages of the race, and showed good pace in the first stint as he overtook Daniel Ricciardo, before finding himself within DRS range of Carlos Sainz for fourth.
READ MORE: Verstappen charges to record 16th win of the season after Perez's opening lap crash in Mexico
Hamilton then undercut Sainz and closed the gap to Charles Leclerc, in second. But after the race was red flagged due to Kevin Magnussen's crash, Hamilton went onto the mediums at the restart, while Max Verstappen and the Ferraris were on hards.
The Briton showed his wheel-to-wheel prowess as he battled past Leclerc after the restart, before holding on to his medium tyres for 36 laps to take the chequered flag in a well-earned second place.
"Honestly, I just wasn't expecting that today," said Hamilton afterwards. "It's just always a great feeling when you are putting one foot in front of the other and you are progressing.
"The weekend had been difficult compared to the last race where we just kind of hit the ground running. This weekend I was really really digging deep to try and get the setup right and I think we did a great job, and then qualifying was a little tricky.
"Obviously to be far behind the Ferrari, we need to finish ahead of them to keep the constructors, so that's what I was pushing for today.
READ MORE: 'I paid a high price' – Perez admits he 'took a risk' in race-ending incident after hoping to win in Mexico
"To have progressed so well, throughout the early phase of the race and then be challenging for a podium and then second place. It's amazing. I'm really happy with the race."
This is Hamilton's sixth podium finish of the year and, when asked whether their improved form gives him confidence in Mercedes heading into 2024, he replied: "I mean I am incredibly proud of my team, as I said at the end of the race, I have total faith in the team.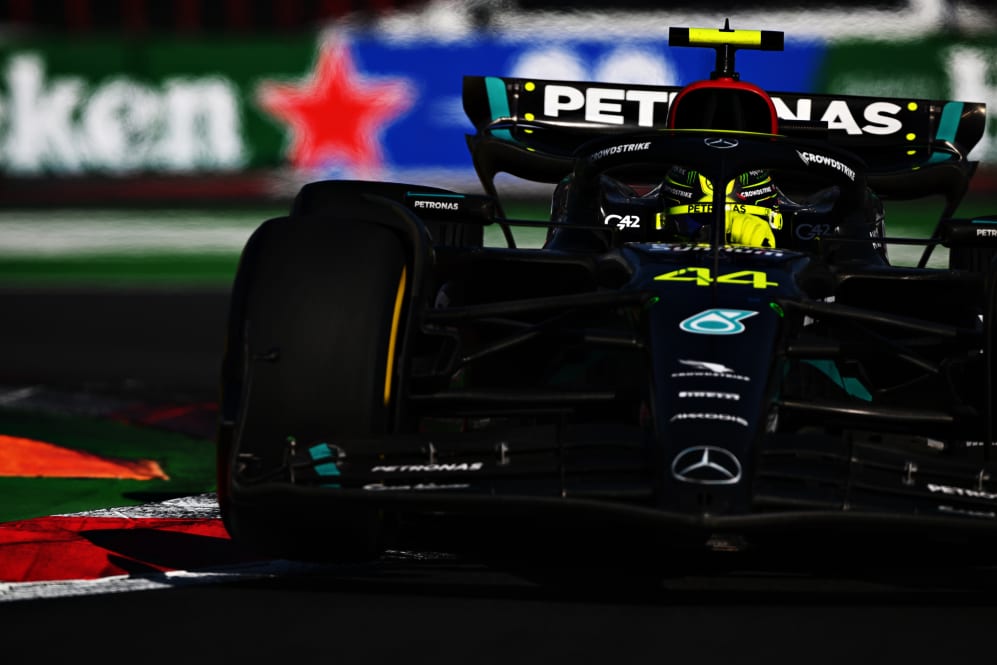 "I know we can build a great car. We haven't for the past two years but we can build a great car. There is a lot of engineers, no one wants to copy anybody they want to find their own way, we are progressing. But I've heard that Red Bull are progressing as well.
FACTS AND STATS: AlphaTauri's best result of the year and another Verstappen record
"So, we have to be really strategic and really clinical with the moves. They know that already but in order for us to be battling those guys, they are so quick on the straight, we were losing two and a half tenths into Turn 1.
"But I believe if we can get… I'm ready, so if we can get a car that can match them, we are going to have some great battles next year."
Team mate George Russell started in eighth and ended the race in sixth, holding off a late attack from Daniel Ricciardo to do so. Reflecting on his weekend, he said: "Story of the weekend, tyres. It was really frustrating, I felt really great after the red flag.
HIGHLIGHTS: Catch the action from an exciting Mexico City GP as Verstappen takes record-breaking victory
"I was right behind Carlos, couldn't quite make the overtake and we had to back off because my brakes were overheating, and we were concerned we wouldn't make it to the end.
"And as soon as we backed off, I lost all the temperature in my tyres and I just couldn't recover the grip, and it was like a survival to the finish line, I was lucky to finish in P6."