Hamilton insists Mercedes need 'greatest six months of development we've ever had' to close gap to Red Bull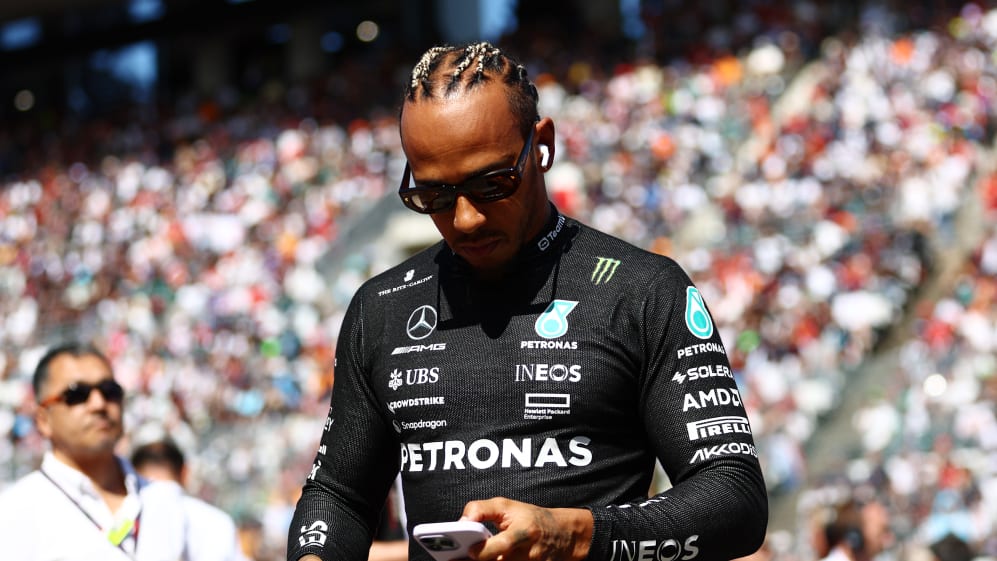 Lewis Hamilton says Mercedes need to have the "greatest six months of development" in a bid to close the gap to Red Bull ahead of next season, as he backed his squad to show that they are still a "world championship team".
Hamilton was speaking after an eventful Japanese GP weekend where he qualified seventh, 1.031s off the pace of pole-sitter Max Verstappen which he admitted was "crazy" and "worrying" before finishing fifth in Sunday's race.
READ MORE: Verstappen dominates for Japanese GP victory as Red Bull secure back-to-back constructors' titles
With Charles Leclerc ahead in fourth, Hamilton had to hold off the other Ferrari of Carlos Sainz across the line – taking the chequered flag 49.376s behind race-winner Verstappen – as the battle for second in the championship intensifies between the Scuderia and Mercedes.
Asked how he felt about the race, Hamilton said: "I mean I'm exhausted for one, fighting the car, fighting with absolutely everything I have to get as high up as possible and get ahead of Ferrari, which had an upgrade this week, so they were particularly quick.
"They have been quicker the last three races, it was a hell of a fight. I'm really trying to hold on to the constructors' title… I know how important it is for everyone in the background, back at the factory, so giving it everything.
"But it's tough on weekends like this when the car is such a handful. Basically, the exact same as last year. Feeling wise the car felt just the same as last year, bouncing and sliding.
"That's tough given how much work we've done to progress, and we are not any closer to the front, at least here. But we did get ahead of one of the Ferraris, which is great teamwork, and great work from the guys in the pit stop and with strategy. Long way to go."
READ MORE: 'I'm very proud of everyone' – Verstappen overjoyed as Suzuka win seals constructors' crown for Red Bull
Asked how much input he has in the 2024 car, Hamilton replied: "There are things that I've asked for that we've gone in a direction, part of the direction for next year. I think all the points that George and I give have been fully listened to.
"I have no idea where the car is going to be next year. But we are a long, long way away. We've got to hope the next sixth months has to be the greatest six months of development that we've ever had just to close that gap, to be really banging on the door.
"But the evidence is there with the McLarens, and we can't turn a blind eye to that, we've got to look at what they've done and go in that direction, that is the direction. But I truly believe my team can do it.
HIGHLIGHTS: Watch the action from an entertaining race in Japan as Verstappen takes a commanding victory
"We've always been great at putting downforce on the car. It's just that, with the way our car currently works, adding downforce doesn't work – it just makes it bounce more. Hopefully with the change in philosophy we will be back to where the team deserve.
"This is a world championship team; we still are an amazing team. I have absolute faith in everyone but decisions that are made in this period of time are critical to our trajectory."