Hamilton keen to move on from Qatar collision as he hopes upgrades will help Mercedes fight rivals in Austin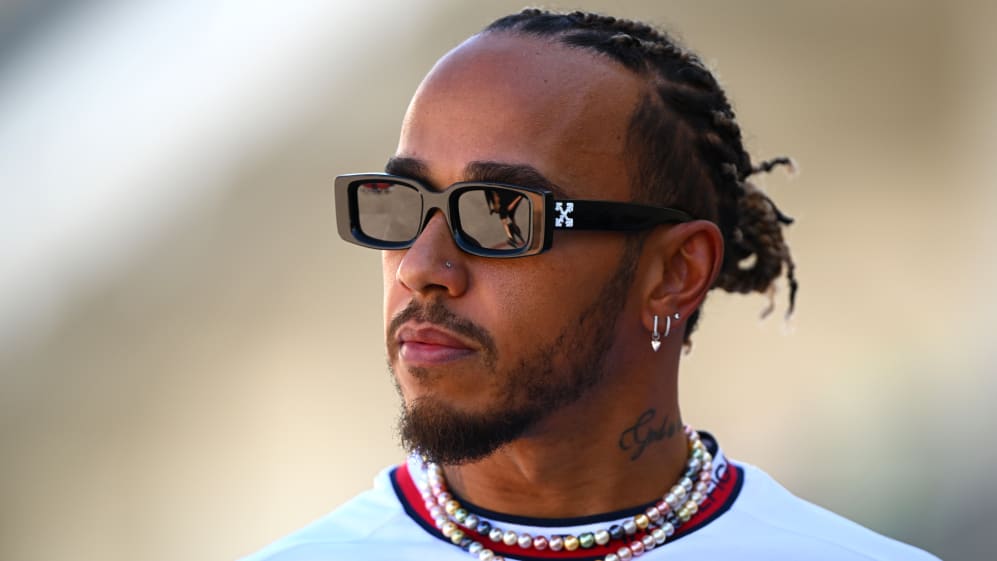 Lewis Hamilton is keen to "move forward" from his opening lap collision in Qatar, with his team mate George Russell, as the seven-time world champion turned his attentions to the upgrades Mercedes have brought to the United States Grand Prix.
Hamilton and Russell collided on the run down to Turn 1 in Lusail, and while the former's day ended in the gravel, the latter was able to continue on and finish fourth after initially dropping to the back of the field.
READ MORE: Russell says no team mate has pushed him as much as Hamilton as he prepares for 100th F1 start in Austin
Hamilton, who later admitted fault for the incident, was keen to move past it and instead placed an emphasis on getting back to form in the upcoming triple header, as he looks to close the 30-point gap to second-placed Sergio Perez in the drivers' championship.
Asked how he reflected on the weekend in Qatar, Hamilton said: "Move forwards. Just excited... the great thing about our sport is that there is always another day to get back on the horse and so that's just been pushing, moving forward.
"There's nothing I can do about the past, there's definitely things I can learn from, which I have and just now [I'm] focused on getting back in and excited for these new races coming up, especially these back-to-backs."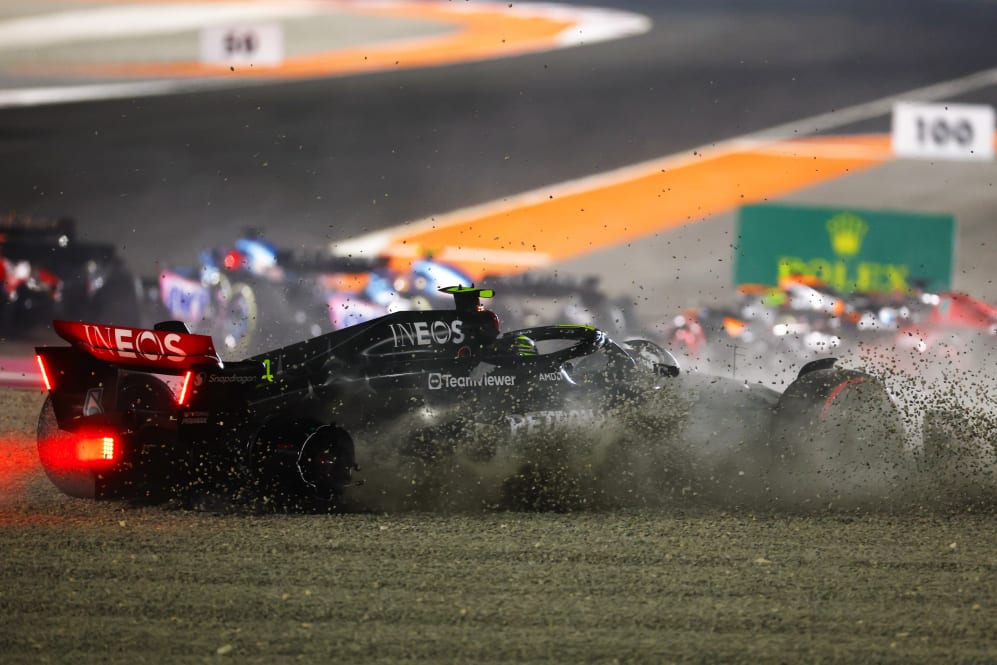 Mercedes are set to bring some updates to the W14 in Austin that include a new floor, and Hamilton is hopeful that it will help them close the gap to their rivals, while also giving them a path to build on for 2024.
"Been a huge amount of work back at the factory," said Hamilton. "This is our last big update or the last of the large updates throughout the season. I'm really excited to see how it feels.
PADDOCK INSIDER: Plenty to play for in Austin with four teams battling it out for P2 in the constructors'
"All the amazing people back at the factory worked incredibly hard during the whole season, and hopefully this really kind of tips the needle and helps us in the right direction of where we want to pursue next year.
"I don't know exactly all the different parts of the circuit that I'll feel it but hopefully it's a global improvement and hopefully it puts us closer to the guys ahead."