Hamilton 'looking at every option' to improve, but says chassis swap made no difference at Paul Ricard
Lewis Hamilton said he's seeking answers after finishing second and third in the two Friday practice sessions in France, but he maintained that Mercedes' decision to swap his and team mate Valtteri Bottas's chassis had no bearing on his performance at Paul Ricard.
The Briton finished second in FP1 on Friday behind Bottas, and third in FP2 (again behind Bottas) as Championship rival Max Verstappen took P1 in France.
READ MORE: 'I can trust the car' says Bottas after successful switch to Hamilton chassis in France
Asked what he'd be doing overnight to catch up to Bottas and Verstappen, Hamilton replied: "I'm looking at every option. We've made lots of changes, we will probably do a lot of analysis again tonight with the hope that it's going to be better tomorrow but we wont know [until] we get back out tomorrow.
"But as I said, the times aren't terrible; we're close up at the front, so at least we're in the battle."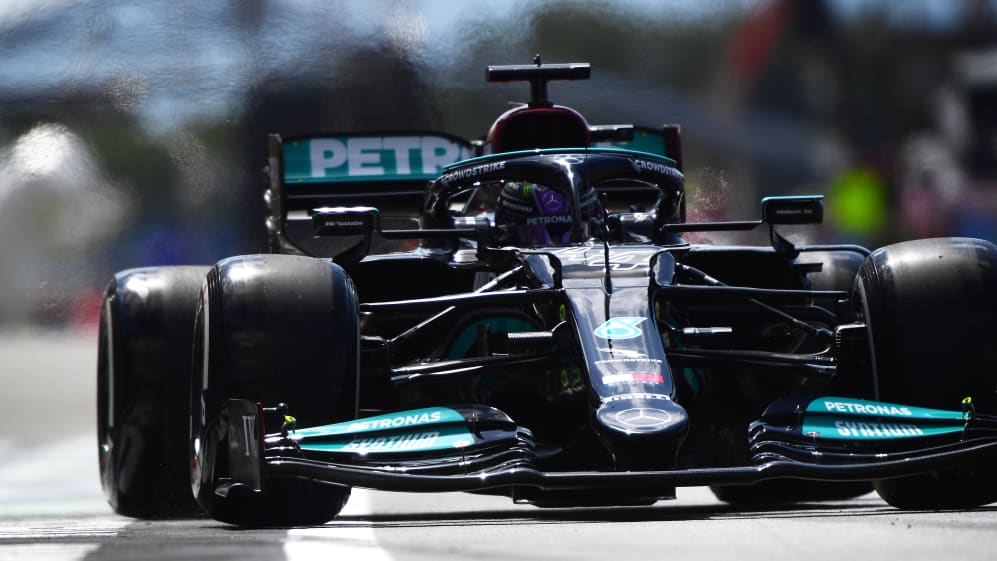 The Silver Arrows revealed on Friday that they had swapped Hamilton and Bottas's chassis this weekend – something that their Team Principal Toto Wolff explained was a formality.
"We swap parts around all the time, and this is part of the planning as these are carryover chassis. They're running for a second season, so we're not accumulating millions of miles on one and basically, that's part of the plan," he said.
FP2: Verstappen tops second practice at Paul Ricard, just 0.008s quicker than Bottas
"But it's good to get the feedback and if it calms the driver's mind, we have a spare chassis which is a brand new one, we can always do that," he added.
Asked whether the chassis swap had an impact on his Friday running, Hamilton said: "I don't think so. I mean, it's a different track, so very rarely do you have any differences between the chassis."
The reigning champion sits just two points behind Verstappen heading into the 2021 French Grand Prix, while Bottas has had the better of Hamilton in both Friday sessions.