Hamilton maintains Red Bull have 'something extra in their bag' despite Mercedes one-two in FP2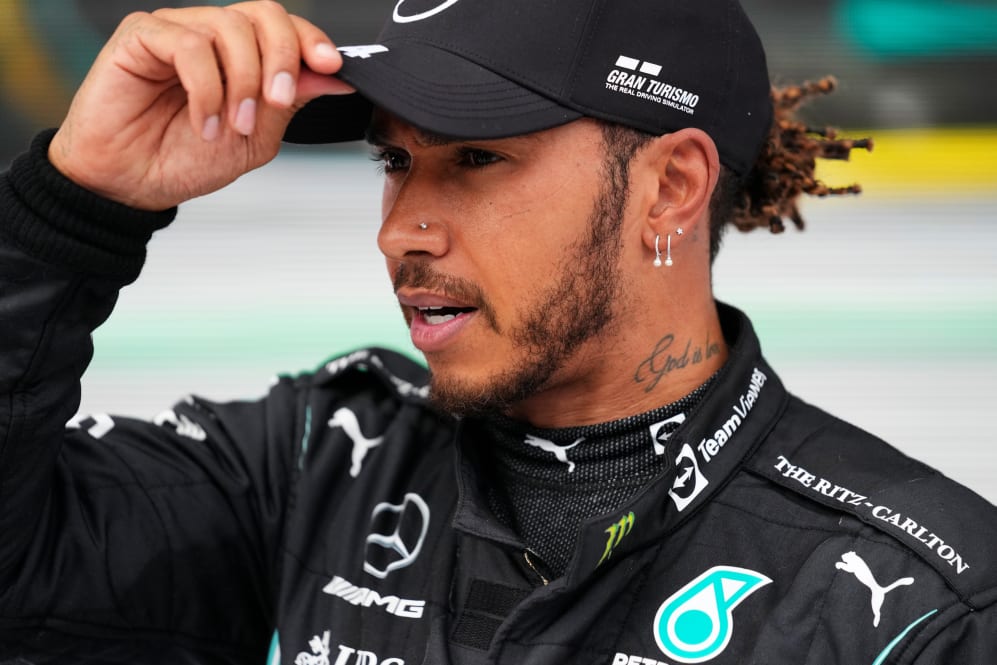 Reigning champion Lewis Hamilton may have led a one-two for Mercedes in the second Austrian Grand Prix practice session, but he's expecting Red Bull to come back strongly on Saturday.
Hamilton topped FP2 by 0.189s over team mate Valtteri Bottas, with Red Bull's championship leader Max Verstappen third and two-tenths behind Hamilton. Last week, after Verstappen took victory in the Styrian GP, the Briton said that Red Bull held a major advantage over Mercedes; has it changed this week?
READ MORE: Mercedes hit back as Hamilton leads one-two in second practice at the Red Bull Ring
"They've definitely got something extra in their bag, I already know that," he said after Friday afternoon's practice session. "But I think we've made some small progress today, but I think they still have the two-tenths or maybe it's a tenth and a half, something like that.
"We've definitely made some small steps forward, but not enough to close the two-tenths. But over a single lap, that felt OK, it felt pretty good, and I just expect them to turn up a little bit more tomorrow."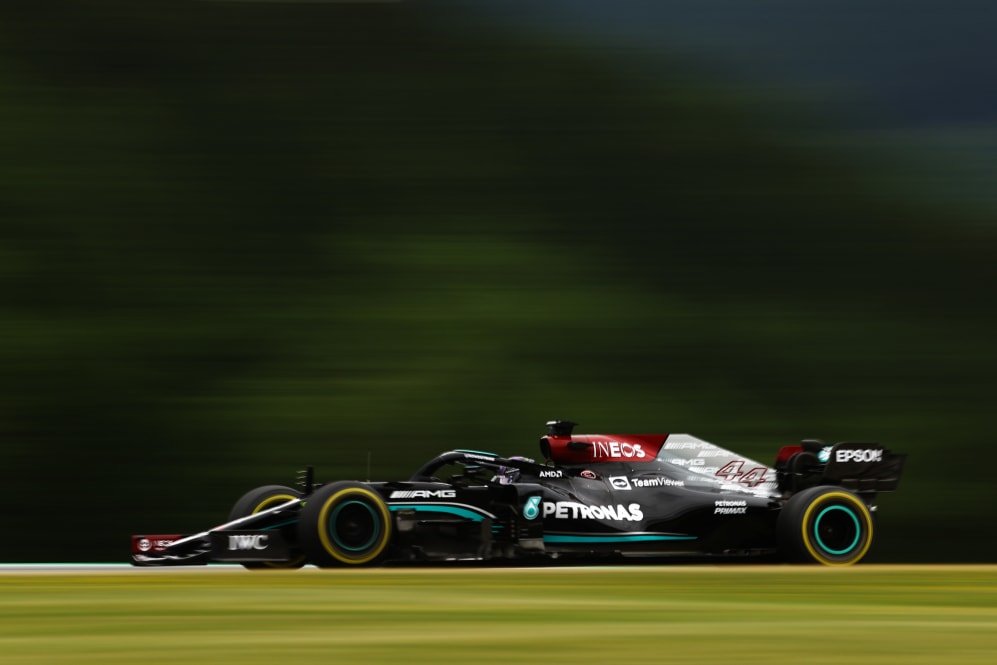 Hamilton said particularly impressive was the power available to the Red Bulls - though Honda's technical chief Toyoharu Tanabe denied earlier on Friday that their power unit has had a performance upgrade mid-season.
"They've almost basically got the qualifying mode that we used to have," Hamilton said. "I don't understand where they get it from, but it's impressive and we've got to work hard to try and see if we can match it tonight."
Hamilton was seventh in FP1, while Verstappen took P1, and the seven-time champ explained that he went down the wrong route with car set-up in that session – leading to his low finish.
READ MORE: 'I definitely proved myself' – Chinese star Zhou delighted with pace on F1 practice debut
"It's been a bit of a struggle in [F]P1, it was a bit of a struggle because I was just trying a different variant of the car and the car was unhappy, so then I had to make some more changes back, similar to what I had last week – some other adjustments – and it felt much better so I'm generally happy with where the car is.
"I'm probably not going to change too much. Because most often, if it ain't broke, don't fix it… and most of the time we try to eke out more and it gets worst. So it'll be the tiniest of tweaks," he concluded.