Hamilton-Mercedes contract talks on hold until after titles are decided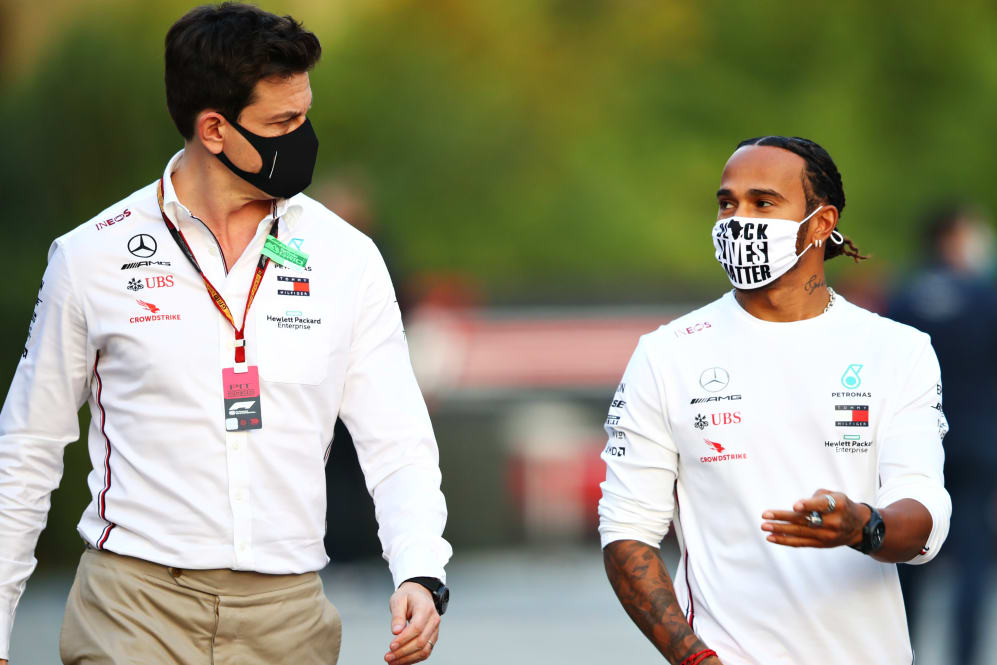 It seems we'll have to wait a little longer to find out about Lewis Hamilton's new contract with Mercedes, with Silver Arrows team boss Toto Wolff saying they'll wait until both the 2020 drivers' and constructors' championships are done and dusted before sitting down to hammer out a new deal…
The six-time world champion's current deal expires at the end of the year, and while both he and Mercedes have are both keen to continue working together, they have yet to finalise terms.
READ MORE: 'There are many questions still to be answered' – Hamilton explains delay in Mercedes contract talks
"The last time took 10 hours," said Wolff of the talks he held with Hamilton when they negotiated his current contract. "Then we had it done and we finished the day with pizza.
"There is a lot of trust between us, we keep saying we have to find a day. The championship is more important, the drivers' championship, and I completely understand Lewis and Valtteri want to concentrate on that - and the constructors' for us.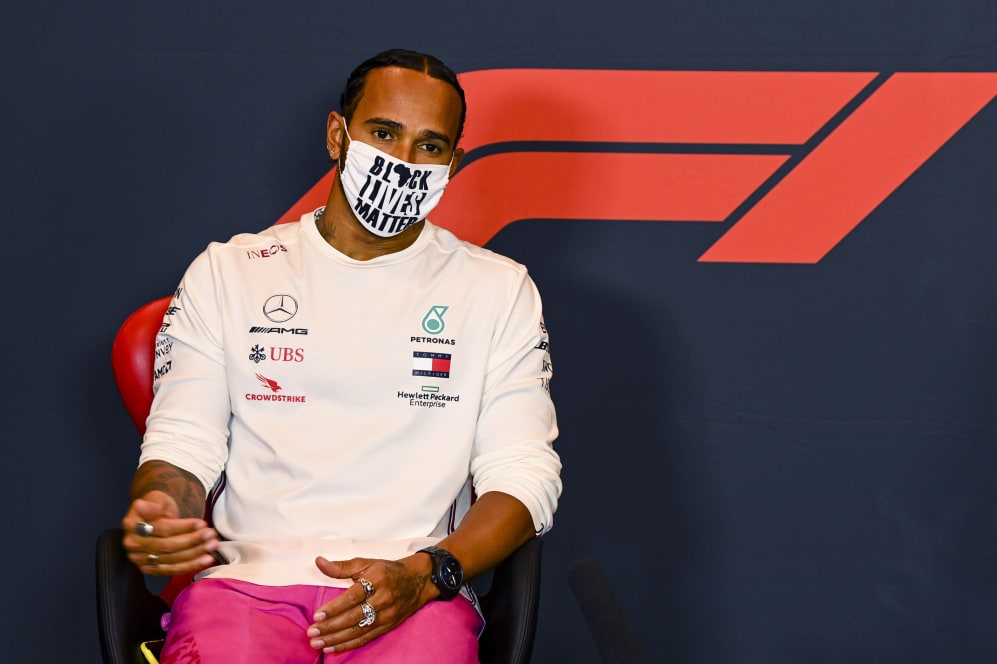 "It seems we have to get that done and then find a time to sit down together. I don't want to contaminate either of the drivers with Covid. If we spend so much time together, the worst would be if they miss a race or more."
READ MORE: Perez waiting on Red Bull decision, but admits 'time is not on my side' over 2021 race seat
Hamilton holds a 77-point lead of team mate Valtteri Bottas in the drivers' championship – which is more than three race wins – with 130 left on the table in the final five Grands Prix.
He could win a record-equalling title as early the upcoming Turkish Grand Prix, though it's more likely to happen at one of the two Bahrain races in the season-ending triple header.
For Mercedes, if results go their way, they could be toasting the constructors' championship as early as in this weekend's Emilia Romagna Grand Prix at Imola.