'There are many questions still to be answered' – Hamilton explains delay in Mercedes contract talks
Lewis Hamilton's lack of putting pen to paper on a new Mercedes deal for 2021 has been a source of paddock intrigue throughout this season, but speaking ahead of the Portuguese Grand Prix, the six-time World Champion opened up on the complicated factors behind the delay.
As a driver who's a near-certainty to finish this season as the most successful in F1 history in terms of victories – with the Briton having equalled Michael Schumacher's record of 91 wins last time out at the Nurburgring – and very possibly as a seven-time champion to boot, Hamilton's market value, in normal times, would be at or near its peak.
But speaking in Portimao, he revealed the challenges of trying to negotiate a new contract during the Covid-19 pandemic, with a team backed by a multinational automotive manufacturer, and with Hamilton into the latter stages of his career for good measure.
READ MORE: Hamilton taking nothing for granted in title race amid 'crazy pandemic'
"It's very relevant, I would say, in terms of where the times are," said Hamilton of the current global situation's effect on the delay. "I haven't made any decisions. I do want to stay and I think, when we do sit down – normally, it's been three-year periods, but of course, we're in a different time.
"I think if you look short-term, you could say that there's going to be companies and businesses that are [struggling] during this time. Mercedes are, I would say, on the climb back. I think they're now in a much better place, but everyone's had a big hit this year."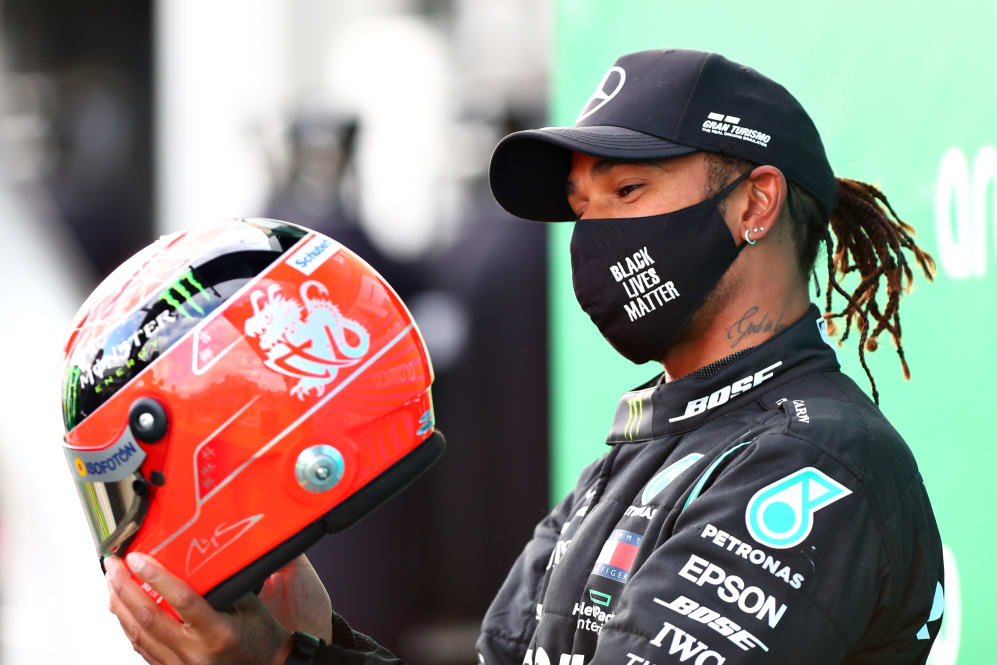 Hamilton also posed the rhetorical question of whether he would want to take another three-year deal with Mercedes that took his career up to the end of 2023 – in what would be his 17th season in the sport – although he conceded that excitement about the 2022 aerodynamic regulations was piquing his interest.
"Do I want to continue for three years is also a question," he said. "There are many, many questions still to be answered. We're also going into a new era of car in 2022, so it kind of excites me what could happen in 2022 in terms of what the cars are like.
READ MORE: 'I can't respect his efforts enough' – Vettel, Verstappen and more praise Hamilton as he matches Schumacher's 91 wins
"These are all things that we will naturally speak about, but I think I've earned the position to be able to stay for a decent amount of time, so time will tell. I can't really say too much more. Hopefully you'll hear something in the next couple of months.
"At some stage, I guess we have to sit down and have the conversation but it's not a priority right now. Getting the job done this year, for me personally, is the priority. That's what I'm solely focused on right now."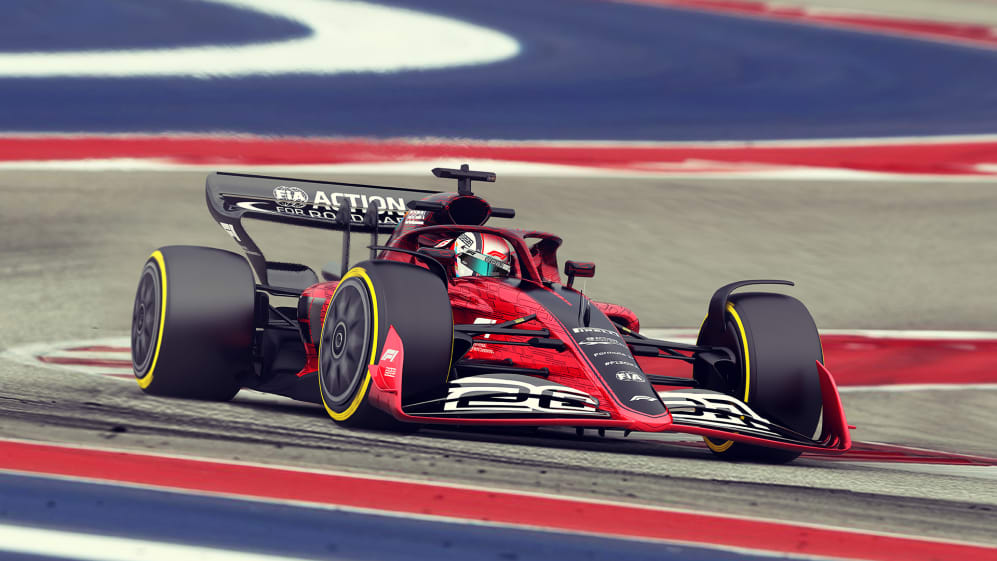 READ MORE: A Hamilton-Verstappen super team at Mercedes? Toto Wolff has his say on the likelihood
Meanwhile, although Hamilton said signing a new deal with Mercedes was "probably" a formality, he went on to say that he wasn't in talks with any other teams – while adding that he felt he and Team Principal Toto Wolff had more to achieve together in Formula 1.
"I haven't spoken to anybody else and I don't plan to," said Hamilton. "At some stage, Toto and I will sit down and work out our path moving forward. We've achieved quite a lot together – it's quite remarkable what we've done together, I think, over these years. And we're still not done."