Hamilton: Mercedes 'in trouble' if Germany stays hot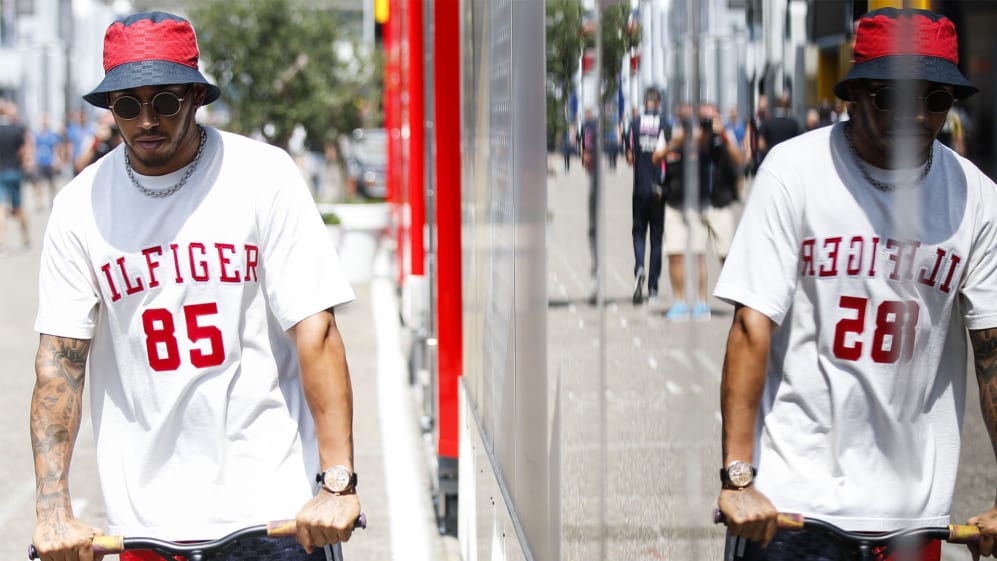 Championship leaders Mercedes head into the German Grand Prix as the favourites to repeat their home race victory at Hockenheim from 12 months ago. But with Europe currently in the grips of a heatwave that is skittling temperature records left, right and centre, both Lewis Hamilton and team mate Valtteri Bottas have been struggling to keep cool heads about how the extreme weather could affect their prospects this weekend.
Geilenkirchen, a town a few hundred kilometres from Hockenheim, recorded Germany's hottest-ever temperature of 40.5 degrees Celsius on Thursday. And with Bottas and Hamilton having limped (by their standards) to third and fifth in similarly hot conditions in Austria, their W10s not coping well with extreme heat and high altitude, there were worries from both drivers about how they would fare at Hockenheim.
READ MORE: How cooling demands neutralised Mercedes' threat in Austria
"I'd imagine, if it stays this hot, we're going to be in trouble," said Hamilton candidly. "We've got these hot races coming up which are obviously not so easy for us, so it's going to be a challenge.
"It's definitely a good thing if it rains," he added. "There's not really much we can do [to solve the cooling issues] – it's a much bigger design issue that we have when it gets hot, so it's not so easy to change... Hopefully this weekend will be okay."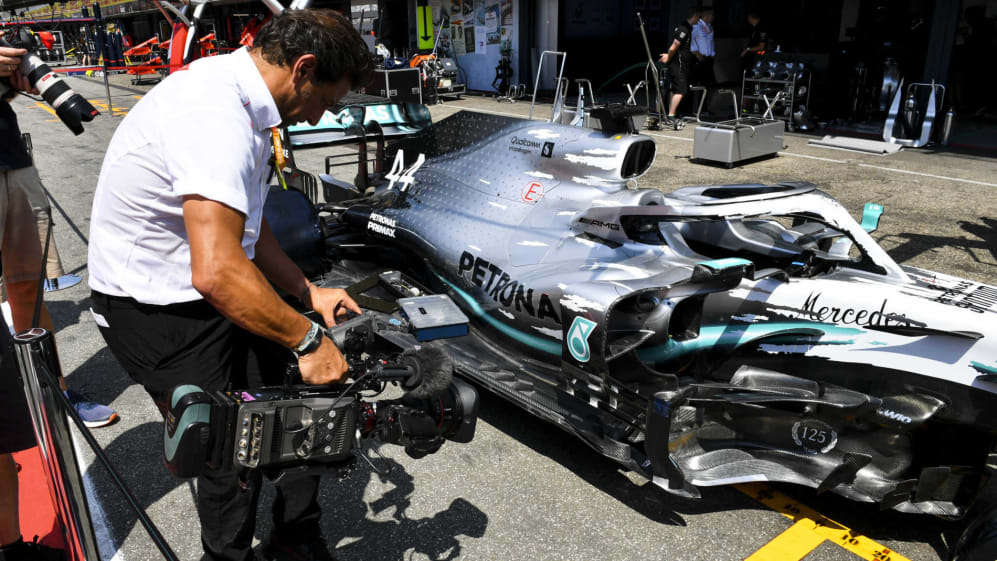 The new upgrade for the cooling systems should hopefully give us quite a few degrees of margin – but I'm not sure anyone expected to be racing in 40 degrees!
Although temperatures are set to remain similarly high throughout Friday's running, a predicted thunderstorm on Friday night is due to cool things down for the rest of the weekend. And for Sunday's race, there's a chance that Hamilton's hopes could be fulfilled as rain is on the cards.
Mercedes will also unveil a new aero package for Hockenheim, with some design tweaks aimed at helping their cooling issues – and Bottas hoped it would be enough to give them some margin in the extreme temperatures.
READ MORE: Mercedes reveal special heritage livery for German Grand Prix
"After Austria, it was quite a strong reaction from the team," said Bottas. "Clearly [cooling is] a big weakness in our package. We basically just reintroduced a new upgrade for the cooling systems, so that should be more efficient and should give hopefully quite a few degrees of margin. But I'm not sure anyone expected to be racing in 40 degrees!
"[There's] also a pretty nice new aero package, which should give general performance through the car. We'll see as we go, but for sure, there's only one goal for me personally for the weekend, and that is to try and win the race."
Winning for either driver will mean a lot this weekend, as Mercedes celebrate their 125th anniversary of being involved in motorsport, as well as their 200th F1 start – with both Hamilton and Bottas's cars set to sport a special white livery at Hockenheim to pay tribute to the marque's racing history.