Mercedes not expecting Austria cooling issues in Britain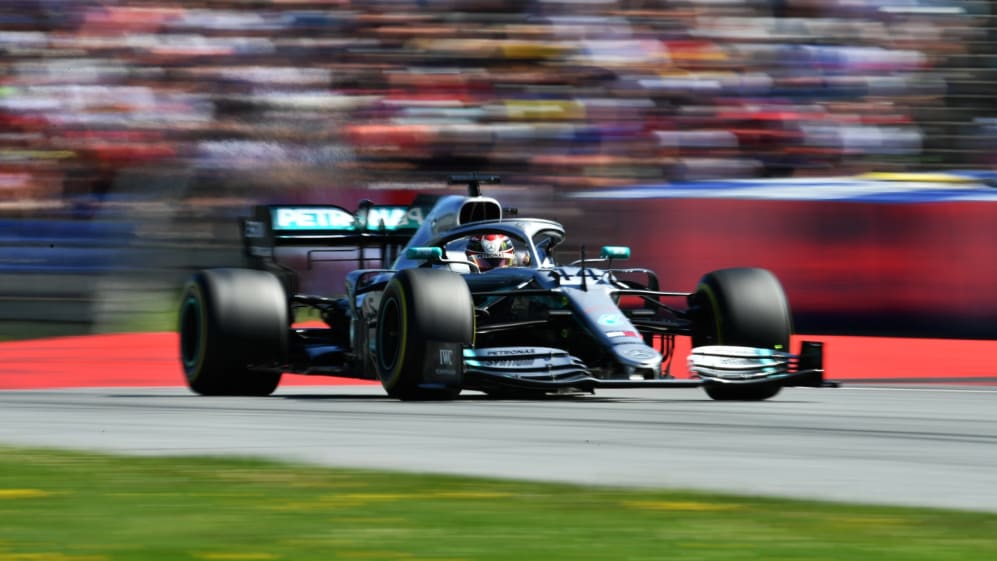 Lewis Hamilton's fifth-place finish last time out in Austria ended a run of eight consecutive podiums for the five-time champion, while third-placed Mercedes team mate Valtteri Bottas finished behind Red Bull's Max Verstappen and Ferrari's Sebastian Vettel.
Now, Toto Wolff has explained that Austria had "exposed the biggest vulnerability" of the Mercedes W10 F1 car.
"It meant we couldn't challenge for the win at any point of the weekend," he said. "We've been working on our cooling for a while, but the combination of high temperatures and altitude in Spielberg ultimately meant that we had to do too much temperature management to be competitive. We will continue to work on this to have a better fighting chance at future races in the heat."
He previously said that cooling problems were Mercedes' "Achilles' heel", an issue that began at the beginning of the season, and technical analysis showed that the ambient temperature of 34-36 deg C put extra demands on the W10s at the Red Bull Ring – so much so that the drivers had to lift and coast in the race.
READ MORE: How cooling demands neutralised Mercedes' threat in Austria
While Wolff hasn't ruled out a repeat of the high temperatures that compromised Mercedes' race last time out, he is hoping for a better performance.
"Fortunately, the English summer is known for more moderate temperatures, so cooling should not be a major issue for us in Silverstone – although we've learned in the past that the weather at the British GP can be highly changeable.
"Silverstone is a sensational track and the sweeping corners demand a lot from the drivers and the car. We've had some of our best performances this year on tracks with a wide range of corner speeds, so on paper we should be in relatively good form."
READ MORE: Why aerodynamic efficiency now rules at Silverstone
We know that we need to stay vigilant and perform to the best of our abilities if we want to be in the fight this weekend
He also reiterated that reliability is still a key concern for the Silver Arrows, a continuing problem after the team had to disassemble Hamilton's car in Canada and France. Austria was no different as both Hamilton and Bottas were affected by the car's temperament.
"We've also had a number of reliability issues that could have easily robbed us of a considerable amount of points," said Wolff, "so we know that we need to stay vigilant and perform to the best of our abilities if we want to be in the fight this weekend."
If Lewis Hamilton gets pole position at Silverstone, he will be the first F1 driver to achieve five consecutive British Grand Prix poles – but a new surface, and Ferrari Team Principal Mattia Binotto being coy about his team's chances, there's plenty of intrigue heading into the weekend.