Hamilton: Mercedes will have to play the long game on Sunday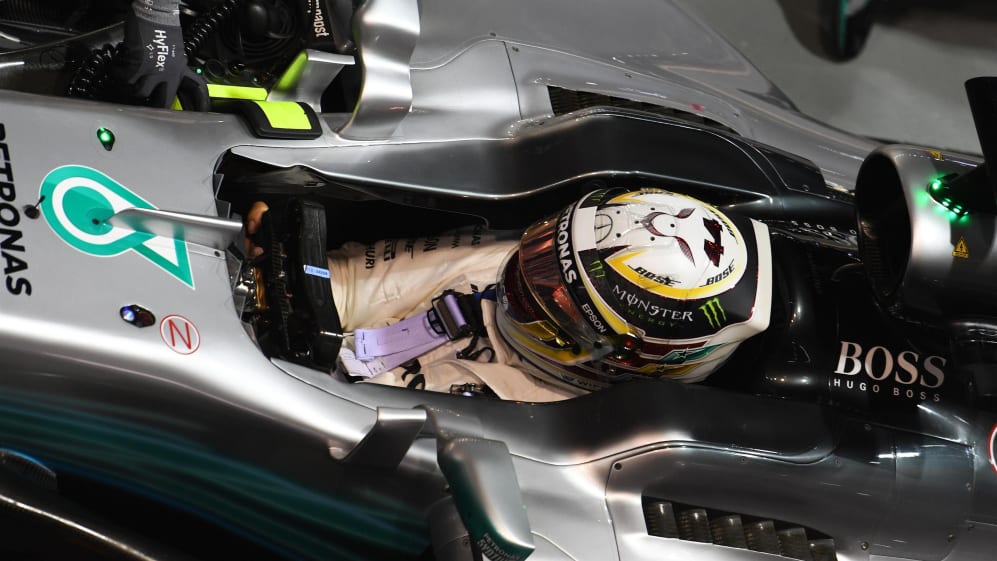 Mercedes knew they were unlikely to be on pole in Singapore – what they probably hadn't expected was to be behind both Ferraris and both Red Bulls.
Lewis Hamilton, fifth on the grid, says that the start, strategy, and a possible safety car are now his best hopes of a good result in Sunday's race.
"We knew we would come here and it would be difficult," conceded the championship leader, who qualified over half a second down on Sebastian Vettel's pole time.
"Today has been tough. We didn't anticipate Ferrari to be as strong as they were. I got everything I could out of the car – I gave it everything and more, literally threw the [kitchen] sink at it.
"This is a bad track for overtaking – I think the start's an opportunity, the strategy is an opportunity, safety cars, who knows? We'll just have to play the long game – it's a marathon not a sprint, so I take that mentality into tomorrow."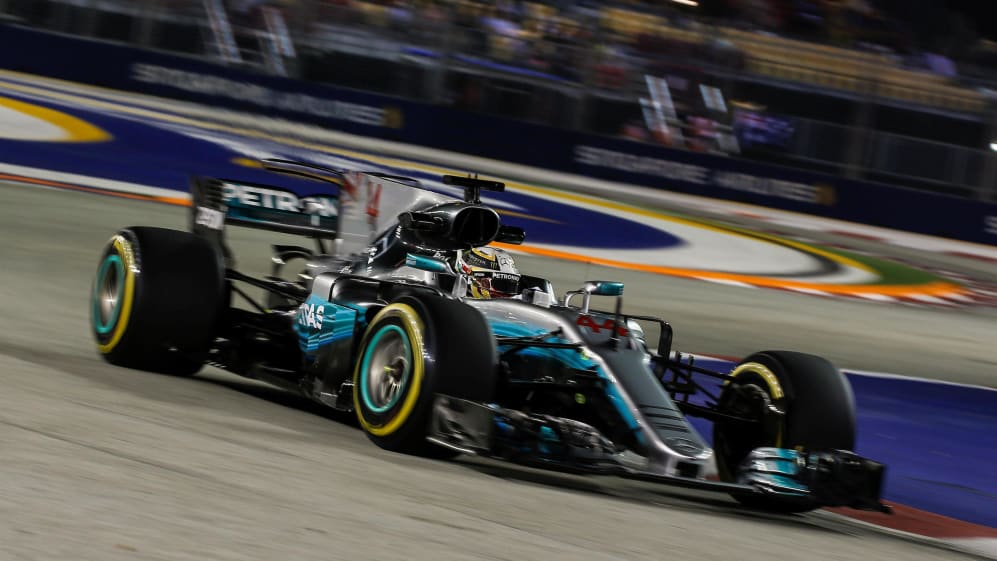 Hamilton's team mate Valtteri Bottas had an even tougher time of it. Though the Finn qualified immediately behind his British colleague, his best lap time was well over half a second slower as he wrestled with the set-up of his F1 W08.
"The gaps are too big for us and from two weeks ago in Monza to now we are really struggling," he said. "It just highlights we still have issues producing enough downforce, enough mechanical grip at a track like this, so that is an area we really need to work on.
"We've tried a lot of different set-ups this week and in Practice 3 and made big changes –bigger than we normally do, as we are so off the pace. We tried something for qualifying, but I'm not sure it was really good.
"Tomorrow is the race and we know the car is not quick enough for the podium, that's a fact, but we need to get the other areas right and maybe it's possible."
Despite their familiar difficulties with the Singapore circuit, it is worth noting that Mercedes have won two of the last three Grands Prix at Marina Bay.