Hamilton, Norris and Russell among F1 drivers to pay tribute to Captain Sir Tom Moore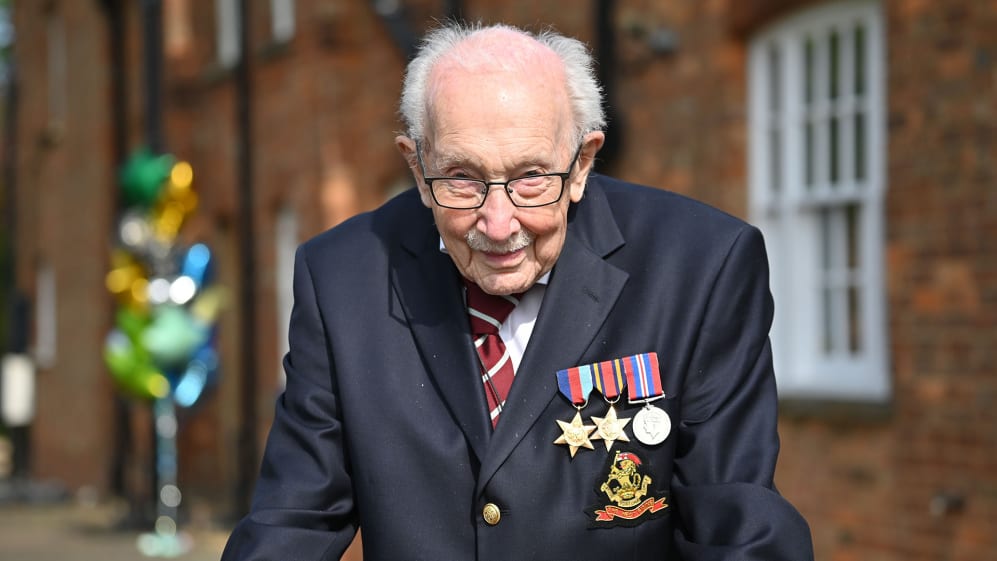 Lewis Hamilton, Lando Norris and George Russell were just some of the figures from the world of Formula 1 to pay tribute to Captain Sir Tom Moore, who has died at the age of 100.
Captain Sir Tom, a Second World War veteran who raised almost £39million for the British National Health Service during the UK's first coronavirus lockdown in the spring of 2020, passed away on Tuesday after testing positive for Covid-19.
He was also a Formula 1 fan, and a number of F1 teams and drivers paid tribute to him.
World Champion Lewis Hamilton posted a message of condolance on his social channels, and praised Captain Sir Tom as "an inspiration to the entire country".
"Captain Sir Tom was a true hero and we will never forget the incredible man who brought out the best of us at such a difficult time," he wrote.
Oops! Error retrieving Twitter post
Lando Norris, who enjoyed a video call with Captain Sir Tom back in April when the former British Army officer had completed his charity challenge of walking 100 laps of his garden, said he was "A man who showed the world what you can do no matter the age or difficulty.
"It was a pleasure to share some good laughs with you, I'll remember them," he added.
Among others from the F1 world to pay tribute were Williams driver George Russell, 1996 World Champion Damon Hill, Martin Brundle, and the McLaren, Williams and Aston Martin teams.
Oops! Error retrieving Twitter post
Oops! Error retrieving Twitter post
Oops! Error retrieving Twitter post
Oops! Error retrieving Twitter post
Oops! Error retrieving Twitter post
Oops! Error retrieving Twitter post