Hamilton reports 'useful findings' after Mercedes W14 hits the track at Silverstone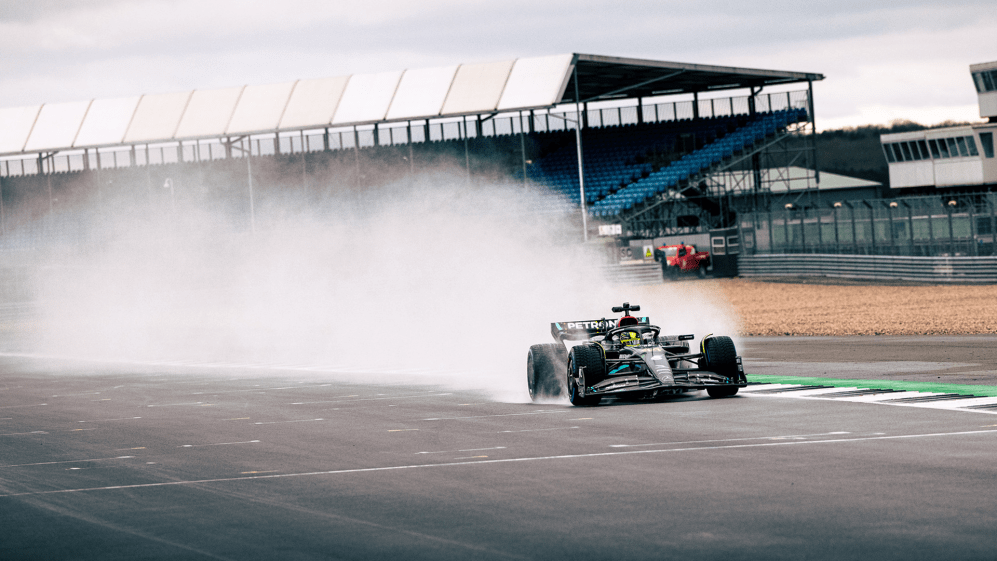 Mercedes were quick to run their new F1 challenger after revealing it to the world earlier this week, heading out onto the Silverstone Circuit for some additional pre-season running.
Fresh from pulling the covers off the W14 on Wednesday morning, the team gave George Russell the honour of debuting it on-track with a handful of exploratory laps.
GALLERY: Take a closer look at the Mercedes W14 2023 F1 car and livery
Then, on Thursday, Mercedes used up one of their two permitted filming days for the season, allowing both Russell and team mate Lewis Hamilton some time in the car before pre-season testing at the Bahrain International Circuit next week.
Despite wet conditions at the British Grand Prix venue – and the squad being limited to a combined total of 100 kilometres of the National layout – Hamilton was left feeling encouraged by his first experience in Mercedes' latest creation.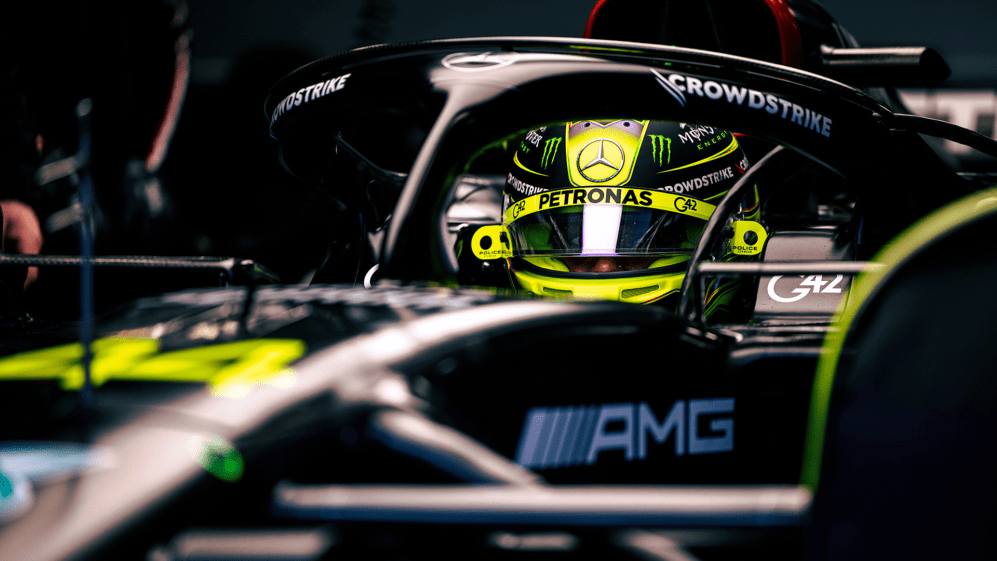 "It has been great to get up and running with the W14. It is always a much-anticipated moment for everyone at the factory that has been working so hard; I'm incredibly grateful for all the effort that has gone in," said the seven-time world champion.
"The day has been smooth; we got through a good programme, and we've come away with some useful findings. I generally felt comfortable in the car and I'm excited to get going in Bahrain."
BARRETTO: Mercedes go back to black in 2023 – but will they be back in the title hunt?
Russell added: "It's great to get on track with the W14. It was very cold and greasy out there, but the car ran smoothly, and we completed all the laps we are permitted to do.
"We know pre-season testing in Bahrain will be the first real test of the car. Nevertheless, it looks great out on circuit and the feeling from within the car is so far, so good."
Oops! Error retrieving Twitter post
Mercedes' Trackside Engineering Director, Andrew Shovlin, also reported a "solid start" as the team look to get back to regular winning ways – and become title contenders again – with their 2023 machine.
"Conditions weren't great for filming or running, but we completed the permitted 100km without any issues, and both drivers have been able to give us a good assessment of their first impressions of the car," he commented.
READ MORE: Wolff explains how Mercedes have changed their approach with the W14 after 'tough lesson' in 2022
"Bahrain will be very different to a cold, wet Silverstone but everything seems to be working well. Hopefully we can hit the ground running next week and maximise the three days of pre-season testing that we have."