Hamilton reveals he spent rained off sessions watching old onboard videos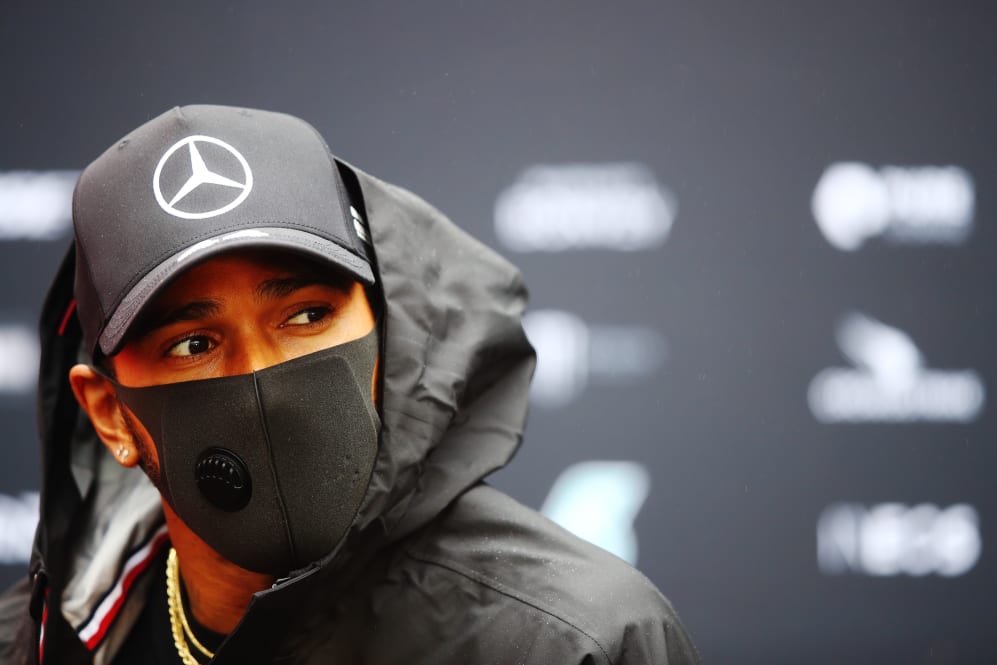 Lewis Hamilton is regarded as a master in wet conditions, and he might get the chance to demonstrate that once again this weekend at the Nurburgring, where Friday's action was washed out by bad weather. And the six-time world champion has revealed that he spent the spare time he would have been in the cockpit doing his research for what such conditions would mean for him behind the wheel...
Asked how he'd been keeping himself busy on what was an unusually quiet day for the drivers, the Mercedes star replied: "I've got Roscoe [his dog] here with me, so a bit of messing around with him, but otherwise I've been looking at onboard footage of other years we've been here in the rain."
READ MORE: Mick Schumacher disappointed but philosophical about missing out on FP1 debut
That attention to detail, which no doubt will have refreshed his memory on the best wet-weather driving lines, may well prove invaluable to Hamilton, with the forecast set to remain unpredictable for the rest of the weekend.
But Hamilton seemed far from being dismayed by losing a day of running. Asked if he was excited by the prospect of mixed-up weekend, he said: "Definitely, especially if it stays like this. Hopefully clearer skies, but you know what I mean, wet. It definitely makes it a serious challenge with less practice, so I look forward to that.
"It's definitely a bit frustrating to miss out on days like this," he added, "but we probably wouldn't have got a huge amount of running in because we're limited on tyres, if it's going to stay like this for the weekend.
"I would have loved to [go out], even an install lap. But given the helicopter we've been grounded. But everyone is in the same boat."
Hamilton, number 44, enters this weekend 44 points clear at the top of the championship table, and targeting a 44th consecutive race in the points.