Mick Schumacher disappointed but philosophical about missing out on FP1 debut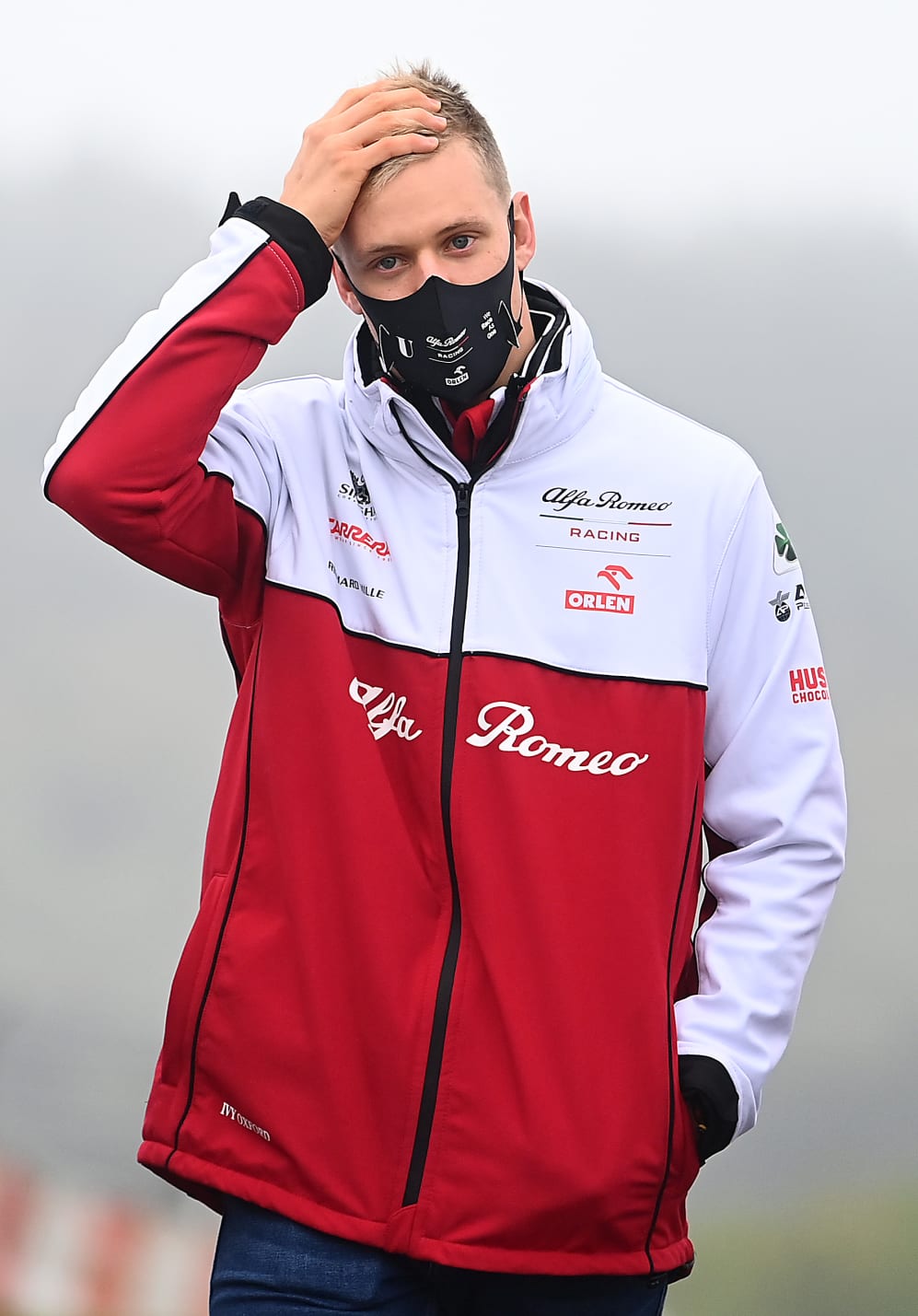 It was set to be a memorable moment for all concerned. 20 years - almost to the day - after his father Michael secured the first of five straight titles with Ferrari, Mick Schumacher was set to take part in his first ever Grand Prix session, on home soil at the Nurburgring. But in the end, the Eifel weather had other plans, leaving Schumacher Jr disappointed but philosophical as FP1 was cancelled…
Schumacher, the F2 championship leader and a Ferrari Driver Academy member, was due to take part in first practice at the Eifel Grand Prix for Alfa Romeo, following a successful warm-up event in a two-year-old Ferrari last week.
READ MORE: 'He's going to go a long way' – Vettel backs Schumacher ahead of FP1 debut
But with the medical helicopter unable to take off owing to heavy cloud cover and fog over the Nürburgring on Friday, Mick was forced to watch on as the session was repeatedly delayed before being abandoned altogether.
"Obviously I would have loved to be able to get out and drive," said Schumacher, whose father was a five-time winner at the Eifel track. "Nevertheless, I think it's great to be here, to get the opportunity to speak with the team, go into the meetings and work with the mechanics, work with the engineers, and obviously also see the fans. I'm also very sorry for the fans who don't get to see us drive. In the end, safety comes first."
Schumacher reiterated that his outing had still be very useful in his development as a driver, even without turning a wheel in anger.
"[It's] very useful for me. I managed to get as much experience as I can from this weekend and that was really the focus for me.
"It would have been great to get some data for the team as well," he added, "but again it was great for me to get the knowledge to see how the team works, to see the philosophy of an F1 team on a race weekend, so therefore I'm very happy.
It's not clear yet whether Schumacher, who is hotly tipped for promotion to F1 next year with a Ferrari-backed team, will be handed another practice shot this season.
"We don't know what the future holds," he said, "but hopefully I'll get to drive a few laps again."