Hamilton says car 'felt terrible' as he admits he's hoping for rain to make progress from P7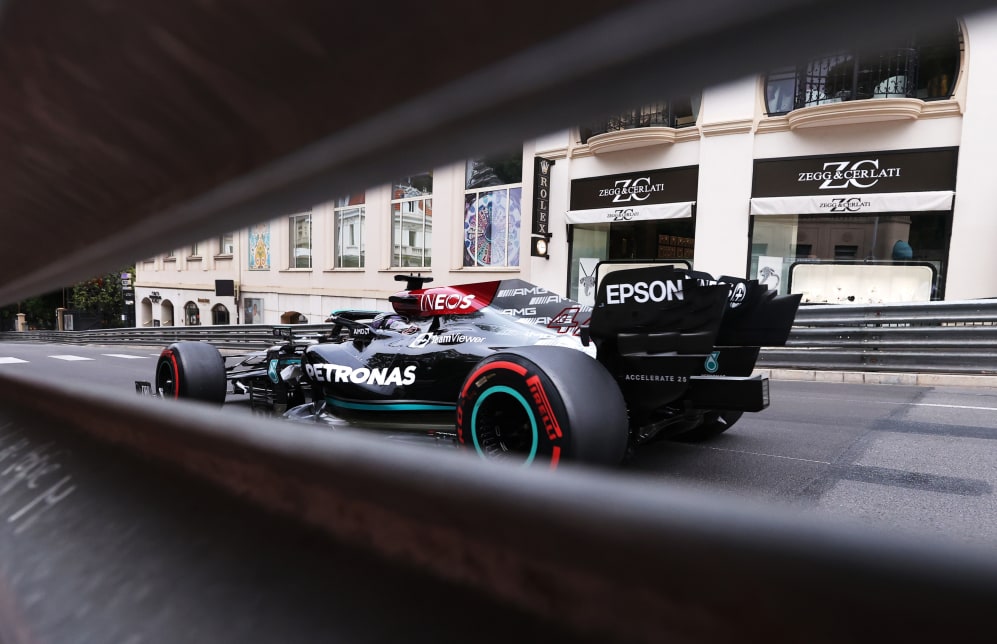 Lewis Hamilton is a three-time Monaco winner, but the world championship leader ruled out his chances of adding another victory in the Principality this year after a difficult qualifying session on Saturday left him a shock seventh on the grid for Sunday's race.
Hamilton, who had qualified on the front row at all four races heading into Monaco, never looked in contention for P1 as Ferrari's Charles Leclerc captured pole in dramatic circumstances before crashing.
READ MORE: Leclerc beats Verstappen to sensational Monaco pole as late crash prevents others improving
It means the Mercedes man, who at one point appeared to tag the barriers as he battled for grip, will start five places behind title rival Max Verstappen, with the Red Bull driver lining up in second, just ahead of the other Silver Arrow of Valtteri Bottas.
"[The car] didn't feel too bad on Thursday, and then we made some changes and it felt pretty terrible today, so of course we go back to the drawing board," said Hamilton afterwards.
"I think from my point I just had such a lack of grip out there, which then leads you to overdrive and start trying to get more from it to no end – it doesn't improve.
"Today was a question of tyres, the tyres were just not working," he added. "I was sliding around.
"I've not spoken to the engineers just yet. Valtteri did a better job at the end of the day."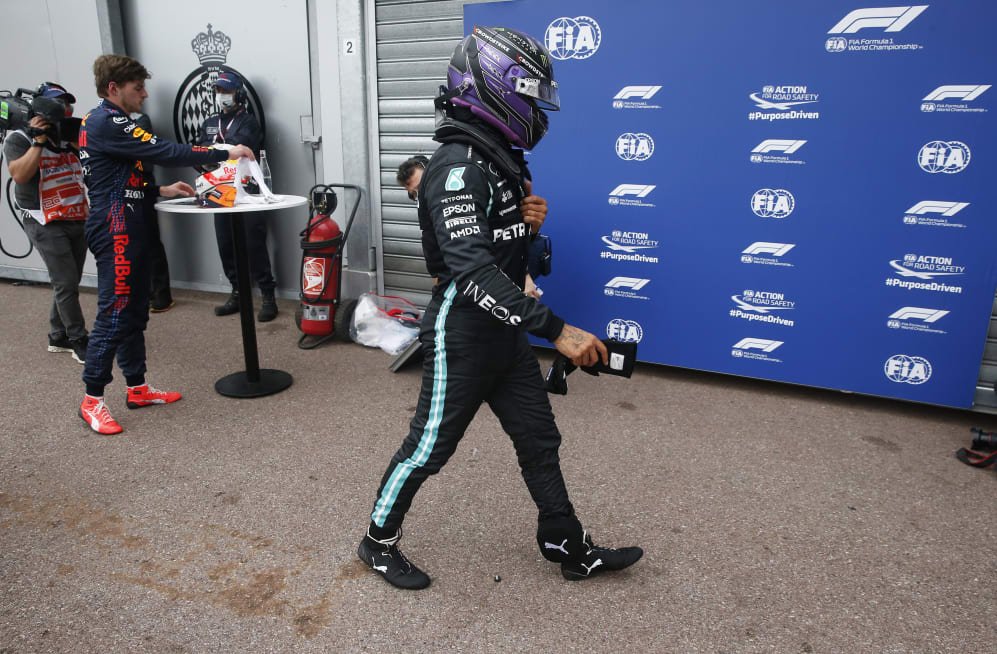 Sunday will be the first time Hamilton will start outside the top six since the 2018 German Grand Prix, when he won from 14th on the grid. But the seven-time world champion didn't fancy his chances of making similar forward progress in tomorrow's race.
READ MORE: 'That's life' says Verstappen as he watches Monaco pole position bid slip away with red flag
"It's almost impossible to overtake here," he said. "Where we are, that's pretty much the case, when everyone is at the same speed. Saturday is the day. That, for sure, puts the win out of reach. But the minimum would hopefully be seventh [place finish] and then we've got to see how we can move forwards.
"I'm hopeful it could rain," he added. "I don't think it will rain, but it would be nice if it did."
The Monaco Grand Prix will be only the second race in the last two years without a Mercedes on the front row of the grid, the other being last year's Turkish Grand Prix when Lance Stroll was on pole ahead of Verstappen.
"I wouldn't say I'm upset," concluded Hamilton. "Of course I have my frustrations. I guess I'm slightly better composed. I know there is nothing I can do now - it is what it is.
READ MORE: Leclerc admits mixed feelings over 'emotional' home pole, as he faces anxious wait over crash damage
"I was feeling hopeful on Thursday, hoped we could fight in the top three. But the steps we have taken have led us in the wrong direction. But it is what it is. You live and you learn."
Hamilton holds a 14-point advantage over Verstappen heading into the race.