Hamilton says he considered P5 to be a 'stretch' as he recovers from P19 at Monza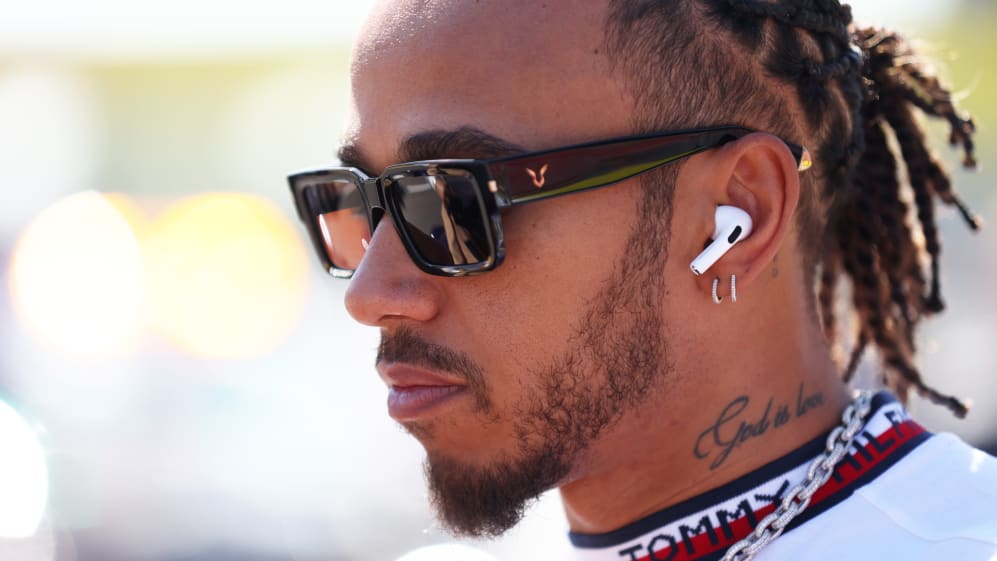 Lewis Hamilton managed to finish fifth in the 2022 Italian Grand Prix after power unit penalties dropped him to 19th on the grid – and while the seven-time champion said he "struggled" along the way, he was plenty pleased with his showing at Monza.
Hamilton navigated a train of midfielders and extended his opening stint on medium tyres before switching to softs on Lap 33. He ended up running fifth and, with the race ending under Safety Car, the Mercedes driver finished ahead of Red Bull's Sergio Perez.
READ MORE: 'I grabbed my opportunity with both hands!' – De Vries discusses 2023 prospects after stunning F1 debut
Despite that, he said: "It was OK. It wasn't the best at the beginning. I struggled at the beginning. I don't know, it just wasn't really that great, I didn't make up a lot of ground for a long time, struggled to get past people, struggled with the balance of the car and then bit by bit found a way to get it under control and then started to attack – but lost a lot of ground, I would say.
"The guys [at the pit wall] were saying that anywhere between sixth and fourth was possible, that always feels a stretch for me – but I had fun. I struggled at the beginning with the car heavy, the tyres behind everyone, and tried to avoid collision at the first corner and end up stuck behind an AlphaTauri once again. But yes, I'm really, really grateful to make a way through and get those points."
Hamilton added that the car improved when he switched to soft tyres, and his long stint on mediums only exacerbated the W13's issues.
"It was way better on the softs; just with the heavy fuel on the mediums, it was just tough following people. Lots of weaknesses on the car that I experienced during the race but then it got stronger and stronger during the race," he said.
READ MORE: Verstappen takes his first-ever Italian Grand Prix win behind the Safety Car as Leclerc has to settle for P2
"I think that the two guys behind me had fresher tyres, so I'm kind of glad it finished the way it did," added the Briton.
Having taken his grid penalties at Monza, Hamilton heads to the next round in Singapore hoping for more, with many expecting Mercedes to fair better in the higher-downforce confines of Marina Bay.