Hamilton says he didn't do a good enough job, as Mercedes reveal floor damage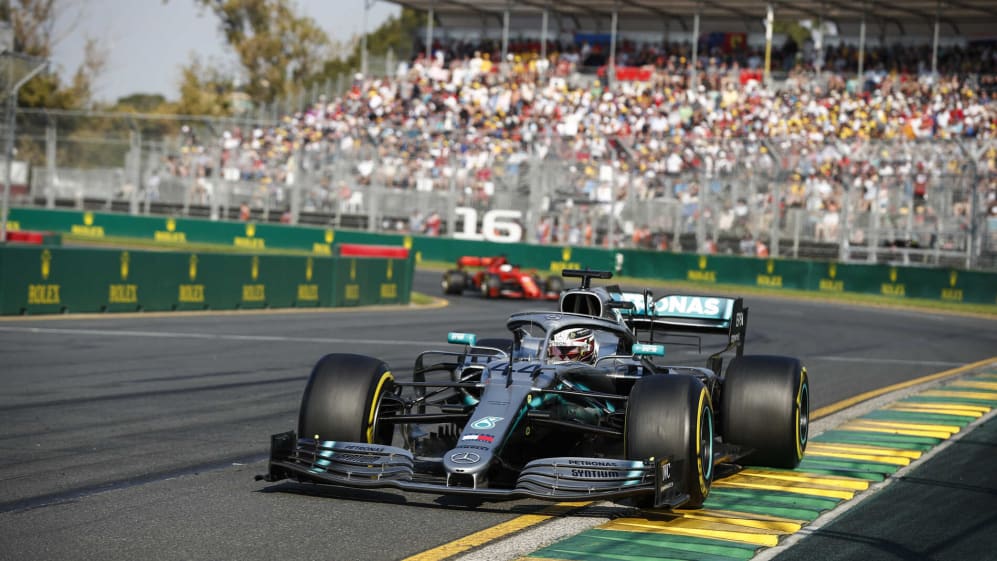 For the fourth time in as many years, Lewis Hamilton secured pole in Australia only to finish the race in second place – this time to his team mate Valtteri Bottas. And while Hamilton praised an 'incredible weekend' for Mercedes, the five-time champ couldn't hide his disappointment at not being the driver to spearhead his team's one-two in Melbourne.
Hamilton's fate for the afternoon was sealed when Bottas made a lightning getaway from second on the grid to lead the field into Turn 1. From there, Mercedes were forced to pit Hamilton early to cover off the threat of an undercut from Ferrari's Sebastian Vettel, meaning the Briton had to run a 43-lap stint on the medium tyres to the chequered flag – a move which ultimately saw him finish the race nearly 21 seconds adrift of his team mate.
Brilliant Bottas romps to emphatic victory in Australian season-opener
"Ultimately I didn't do a good enough job," was Hamilton's assessmnent of his afternoon in Albert Park. "Once we got through the first corner, it was pretty much done and dusted, so it was about bringing the car home and bagging the points really. Naturally I had to pit a lot earlier, so I had a long, long stint, so I just drove super, super under par to try and make sure I had tyres left at the end of the race."
Hamilton, it emerged later, also had to contend with a damaged floor to his W10, though it's not clear when or how this occurred or how much performance it cost the Briton.
Even with the damage, Hamilton was still able to hold off a charging Max Verstappen when the Red Bull driver, on fresher rubber, was in hot pursuit in the latter stages of the race.
Despite his personal disappointment, with his team mate claiming a full 26 points for the win plus fastest lap, Hamilton had to concede that Mercedes' 44-point haul from Australia – with Ferrari claiming just half that, and Red Bull just 15 – represented an excellent opening Grand Prix weekend for the Silver Arrows.
"[It was an] incredible weekend for the team," said Hamilton, "we bagged some good points, got maximum, maximum points, so can't really complain."