Hamilton says it's 'highly unlikely' Mercedes can win a race in 2022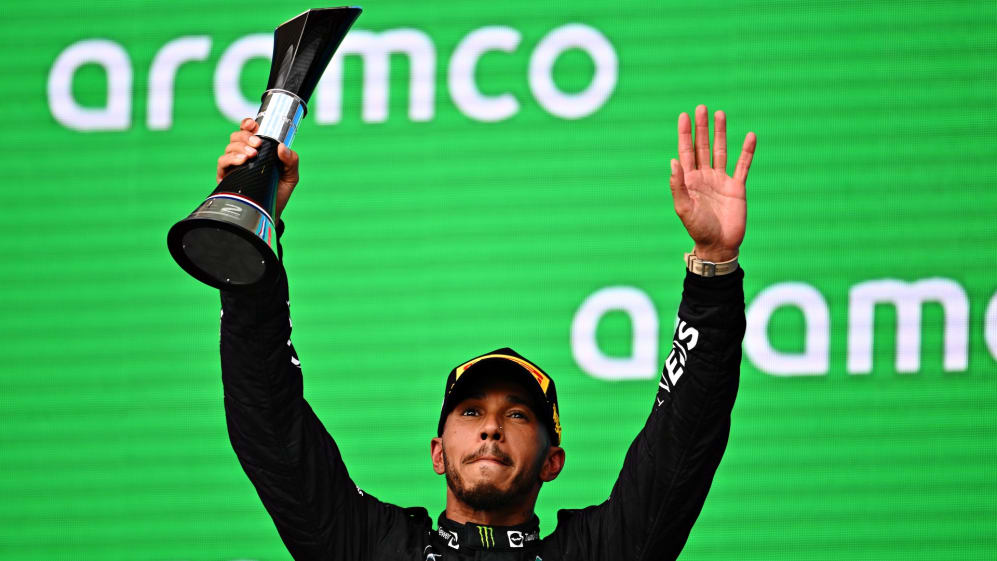 Lewis Hamilton came within six laps of winning the United States Grand Prix – and while he believes there were positives for Mercedes to take from their performance in Austin, he believes it would take "something drastic" for the Silver Arrows to win a race this season.
After bringing a string of upgrades to their W13 in Austin, Mercedes enjoyed a strong outing last weekend – with Hamilton finishing in second ahead of his team mate George Russell in fifth. And while he is pleased with the improvements Mercedes have made, Hamilton says a first win of the season is still "unlikely."
"I think we really need to be realistic. The Red Bull car has been the fastest car by far all year, and it is still the fastest car," said Hamilton, speaking after the race in Austin. "So today, we were… you know we're in the position we're in through a lot of the races through reliability. You know, if Charles [Leclerc] was there, if [Sergio] Perez was there, for example, it would have been a different race, because they would have been ahead of us, we would have been on the third row.
TECH TUESDAY: Why Mercedes' experimental front wing caused a stir in Texas
"And so, I think today it was great to have started third and been in position to fight, but out of true pace, [Red Bull] have been ahead of us all weekend. They were today and they will be the next three races. So, unless something drastic happens to any more of them, for example, then it's highly unlikely that we will have the true pace to be able to compete with them."
He continued: "But we'll give it everything we've got. We're working on making a car that can fight with them. But I think today shows that our teamwork was fantastic. I think, as a team, we operated amazing.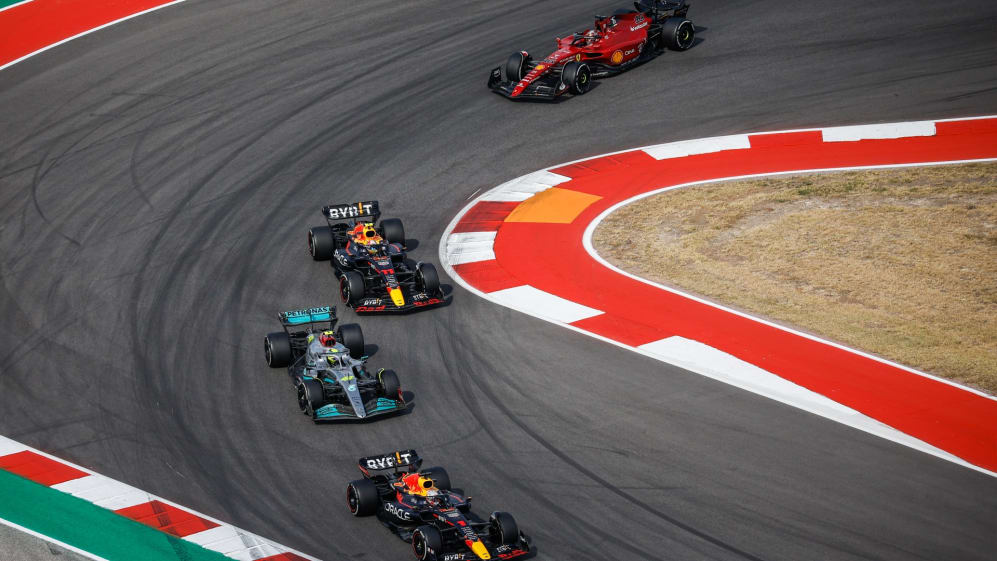 "I mean, [Max Verstappen] had an 11-second stop, and he was behind Charles, that just shows how much pace they had in hand… There's lots of positives, as I've said. Honestly, I think this was our best… this one was probably one of our best."
When asked what he had taken pride in this season, despite not winning a race, Hamilton said: "I think even though we've not had a win so far, I think it's been the teamwork; I think it's been the team spirit that's stayed strong and intact. I think it's the challenges, the tough conversations we've had.
READ MORE: Hamilton says 'it felt amazing' to lead US Grand Prix as wait for victory continues
"I think we've really had to dig deep, pulling together more than ever, especially after a difficult end of season last year. And with all the challenges that we've faced this year, I take a lot of pride in the... the steps that finally got Mission 44 [his charity] up and running and the steps that we're now starting to see have real impact. I think that's something I'm really proud of."
He continued: "I'm still here... still really, really proud of the performance today, collectively as a team. And, you know, through the year, we've made all the mistakes we've needed to make, I think, to build a stronger foundation for next year. So, I think if we can get that car on par with these guys, I think we could have a really exciting year next year."