Technical
TECH TUESDAY: Why Mercedes' experimental front wing caused a stir in Texas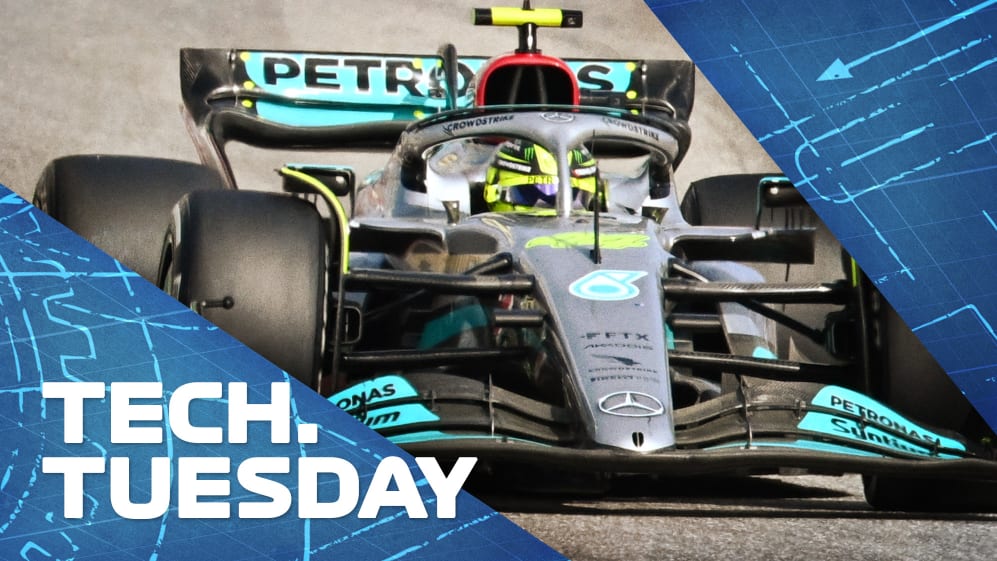 Mercedes brought a new front wing to the Circuit of The Americas which caused a certain amount of discussion about whether or not it complied to the regulations.
The original intention was to debut the wing this coming weekend in Mexico and it was brought to Austin just as a free practice test item in order to complete its correlation process.
But its distinctive appearance – with a series of five enlarged slot gap separators – seems to have alerted at least one rival team, who then queried the wing with the FIA.
READ MORE: Hamilton 'super grateful' to Mercedes for delivering upgrades to US Grand Prix
Before the wing was created, it went through the normal process of being submitted to the FIA Technical Department in CAD (computer-aided design) drawing form.
At this point the FIA will then either a) approve the component's use or b) say why it believes it does not conform to the technical regulations.
However, even if it gives consent for the component to be used, the FIA Technical Department is not the official judge of compliance. Such decisions fall to the race stewards and so just because a component has been passed does not make it immune from other teams questioning the FIA about its legality – and that is what is happening here.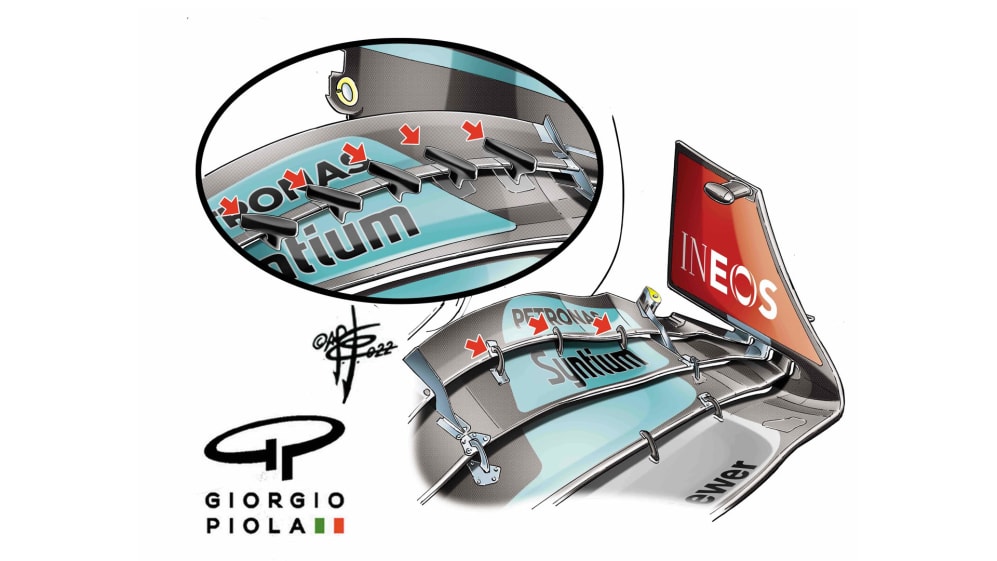 But what is the controversy all about? It all centres around the new slot gap separator arrangement and whether the primary use of them is to maintain the gap between the two wing elements (which is the normal function of a slot gap separator), or whether they are actually there to outwash more of the car's airflow around the front tyres.
Of course, they can quite conceivably be doing both – which is where the subtle distinction about primary use comes in. If they are adjudged to be there primarily to increase outwash, it would be rather against the aim of the 2022 rules of creating cars with a less disruptive aerodynamic wake.
READ MORE: 6 Winners and 5 Losers from the United States Grand Prix - Who got the crowd on their feet in Austin?
The standard wing used has three slot gap separators spread fairly evenly across the width of the wing between the two upper flaps.
The new one has five separators, working further inboard. They are angled outwards much more heavily than previously and are physically bigger.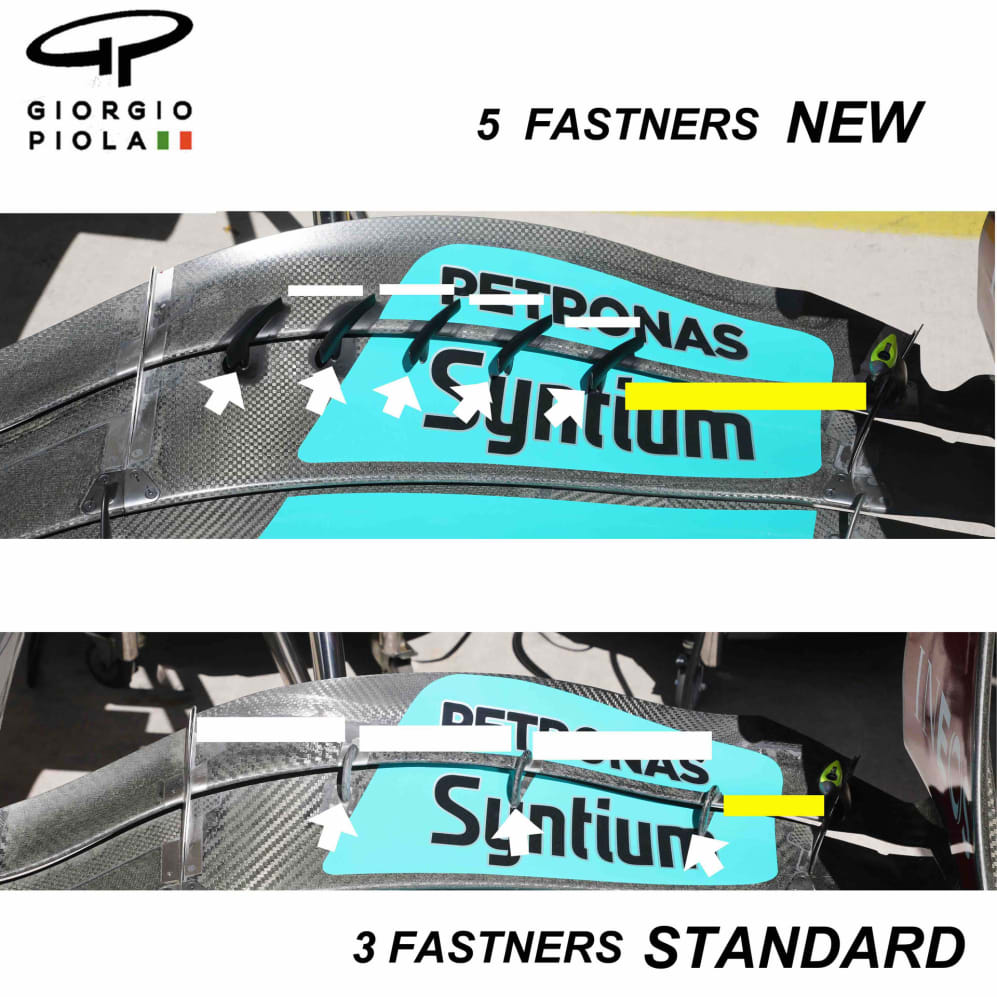 After discussion with the FIA, Mercedes decided not to run the wing in Austin practice, though it could still appear in Mexico depending upon the outcome of the discussions.
Mercedes Technical Director Mike Elliott commented in Austin: "Clearly, there's a secondary benefit of an aerodynamic design… but the regulations in this case do not state sole purpose but primary purpose.
"So I think there's an argument to be had. Whether we want to have it is another question."
READ MORE: Russell apologises for first lap incident with Sainz after 'miserable afternoon' at COTA