Hamilton says Mercedes 'better prepared' for 2021 Turkish GP after 5s pole deficit in 2020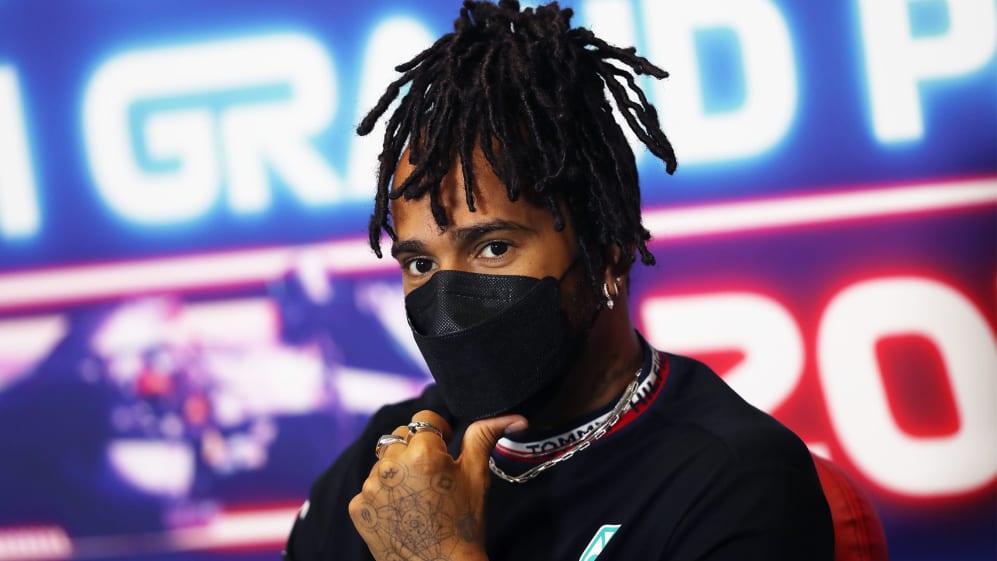 The 2020 Turkish Grand Prix saw Lewis Hamilton miss out on pole position by a full 4.795s. But ahead of the 2021 race, the Mercedes driver – who would go on to win last year's Grand Prix and claim his seventh world title – said he believed Mercedes would be better prepared for this weekend.
Istanbul Park in 2020 was, in the words of Hamilton's future Mercedes team mate George Russell, like "an ice rink", with Mercedes struggling to switch on their tyres in qualifying – meaning that as Lance Stroll claimed a sensational maiden pole position, Hamilton ended up P6 on the grid, 4.795s off the pace.
READ MORE: Last time F1 went to Turkey, Mercedes were 5s off the pace in qualifying – but why?
But Hamilton was feeling more confident ahead of the 2021 race, which will feature softer Pirelli tyres than in 2020, and take place a month earlier on a track that's received a water blasting treatment to improve grip.
"I think we've understood some of the issues that we had that weekend and I think we rectified some of that in the race, so I think we're better prepared," said Hamilton. "I think the track has potentially shifted a little bit, so we might be faced with slightly different challenges this weekend."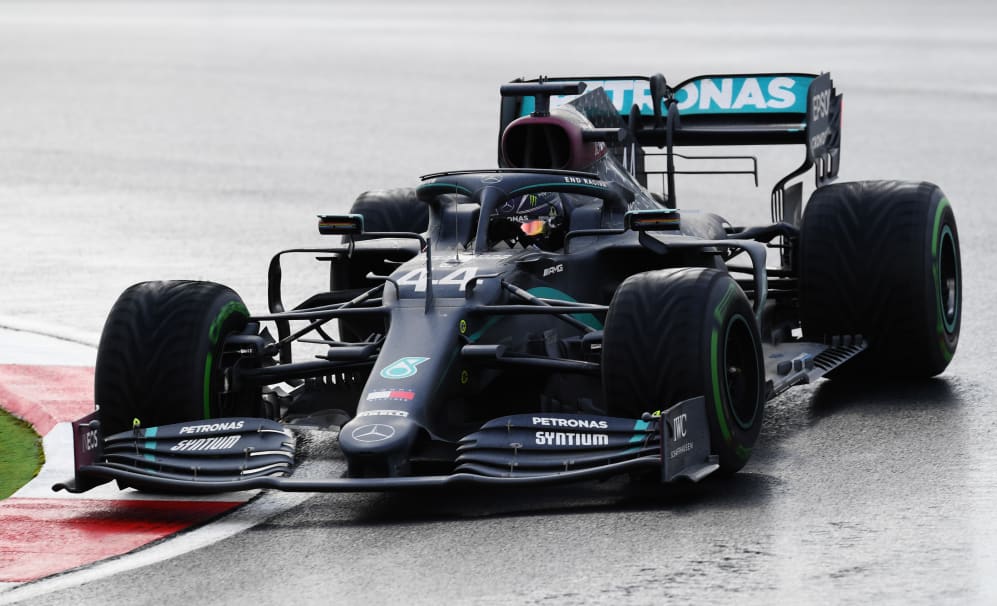 Hamilton would go on to win the 2020 Turkish Grand Prix by over half a minute from Racing Point's Sergio Perez, to claim a record-equalling seventh title – with Hamilton sharing his memories of racing in the treacherous conditions last year ahead of this weekend's Grand Prix.
"It was of course an incredible moment, and what a difficult race," said Hamilton. "It was a challenging weekend... a really difficult weekend for us as a team. To then have come out on top, with no real mistakes within the race – it was an emotional time.
READ MORE: Sainz to start Turkish GP from the back of the grid after taking on new Ferrari power unit
"I was saying to Bono [engineer Pete Bonnington] just now that it's crazy, because this past 18 months, I've never celebrated a win," he added. "Even when I won the World Championship, I didn't celebrate, and it's crazy because before of course you would take a moment to enjoy those things."
Meanwhile, one question mark hanging over Hamilton for the remainder of the season is whether or not he'll require a fourth Mercedes power unit – and the resultant grid penalty that would come with it. But Hamilton said he didn't currently believe that a new power unit would be necessary this weekend.
READ MORE: Mercedes will be 'aggressive' in final races of 2021 vows Wolff, as he hints at potential Hamilton engine penalty
"At the moment, I still have number two and three," said Hamilton of his available pool of power units. "So I don't envisage us having to take one at the moment, but that could change. Who knows?"
Hamilton heads into the Istanbul weekend two points clear of title rival Max Verstappen, having beaten the Dutchman to victory in the Russian Grand Prix last time out, after Verstappen took on his own fourth Honda power unit.